At the end of the year, it's time again to rate some of the publications we've received that would make great gifts for loved ones, relatives, or your individual. We've scoured the pile and compiled a varied selection that we believe will ring the bell for even the most discerning music lover. Here are five to think about ….
Dave Clark Five
Many people don't know how big the Dave Clark Five were in 1964. They led the British invasion of the United States, where they became the first British band to go on tour, scoring 15 consecutive top 20 hits in a two-year period. That's more than any other group or artist in the world – except for their arch-rival The Beatles. DC5, as they came to be known, also appeared on The Ed Sullivan Show 18 times more than other UK acts.
Her 1964 debut album in America, Happy everywhere, was remastered by Dave Clark at Abbey Road Studios and reissued on limited edition white vinyl – the first re-release on vinyl since its release. This is the record that put DC5 on the map in the United States. In addition to the top 10 title track "Bits And Pieces", "Do You Love Me", there is the saxophone instrumental "Chaquita!". – maybe the most un-Beatle-un-British sounding song of all time. With an updated tracklist and cover artwork perfectly reproduced to the specifications of the original Happy everywhere makes the ideal gift for any British invasion fan who collects vinyl.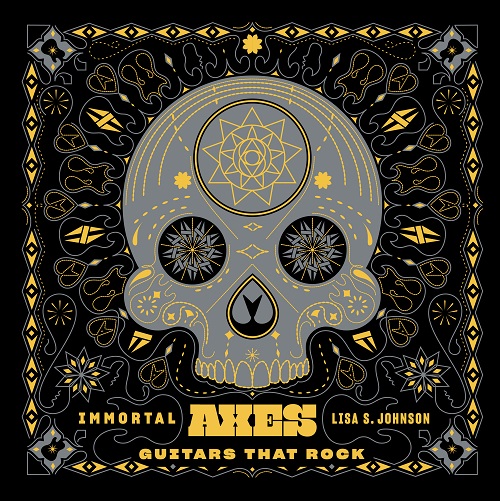 As a continuation from 2013 108 rock star guitars, a very elaborate, 395 page book, Immortal Axes: guitars that rock shows more through the lens of renowned photographer Lisa S. Johnson, whose unique shots of guitars by the likes of BB King, Jimi Hendrix, John Lennon, Jimmy Page, Tom Petty Eric Clapton, Keith Richards, Dave Grohl and other nearly 400. adorn pages. In between, images that dive into the nooks and crannies of the worn tools of the music trade, written descriptions and memories organized by the experienced music editor Brad Tolinski.
With a foreword by music journalist Lonn Friend, a foreword by Peter Frampton and an afterword by Suzi Quatro, Johnson precedes her reputation as a fine art photographer. She approaches every guitar she photographs with a keen eye for detail, history, and impact. It is impossible to casually flip through this collection without paying attention to the colors, layout and totality of these instruments presented in their element. Music fans, instrumentalists, guitarists, photography enthusiasts and those who appreciate style and content will be the gift of. love Immortal Axes: guitars that rock for the holidays or anytime of the year.
~~
Steppenwolf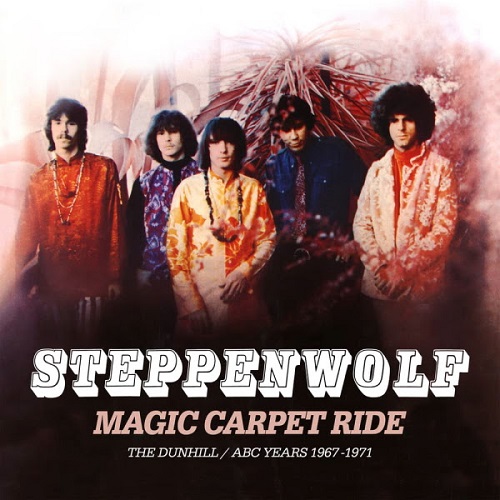 Steppenwolf had an extremely productive period recording for Dunhill / ABC Records from 1968 to 1971, releasing six studio albums and two live albums. Fifty years later, all eight were remastered and as Magic Carpet Ride: The Dunhill / ABC Years (1967-1971). Available from Cherry Red Records, the set contains 26 additional tracks (mostly mono single versions) that have been added to the original albums. Put simply, if you or someone you know is a fan of Steppenwolf, curious about the hits and open to digging deeper into the band's vast catalog, this collection might be just what you're looking for.
With eight albums – Steppenwolf, The second, At your birthday party, Formerly Steppenwolf, monster, Steppenwolf Live, Steppenwolf 7, and For women only – in the can, the slimmed-down remaster not only means "Born To Be Wild" and "Magic Carpet Ride", both in stereo and mono, but also other favorites like "Sookie Sookie", "The Pusher", "Never Too Late "," Jupiter Child "and" Rock Me ". There is no doubt that Steppenwolf with John Kay (vocals, guitar, harmonica), Goldy McJohn (organ, piano) and Jerry Edmonton (drums), Michael Monarch (lead guitar) and Rushton Moreve (bass) form the classical line-up, were none One hit wonder. If you've got someone on your list with a penchant for psychedelic, then this is it Magic Carpet Ride: The Dunhill / ABC Years (1967-1971) could just be the ticket.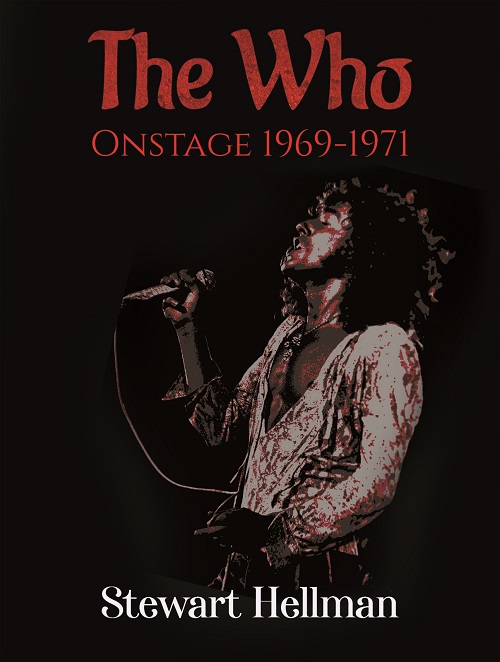 When the careers of the musicians we love go under, we can comfort ourselves in the crowd of documentation by the memories, words and pictures of those who were there and saw what was important. Stewart Hellman loved The Who so much that he ran 14 miles to see them in Woodstock. Over the next two years he photographed the Who at Fillmore East, Tanglewood Music Shed, and Forest Hills Tennis Stadium. Fifty years later his book appears The Who on stage 1969-1971, shows his best Who photos from this period.
Hellman says he's tired of buying books that never showed the real greatness of the Who on stage. Judging by the footage of the foursome, which arguably peaked, it's hard to deny how well Hellman managed to capture them in action. Swipe through and you'll see how these images from the classic Who series – Roger Daltrey, Pete Townshend, Keith Moon and John Entwistle – are all beautifully bound in a hard or soft envelope that is easy to carry, could be anything what the who fan is in your group may want.
The band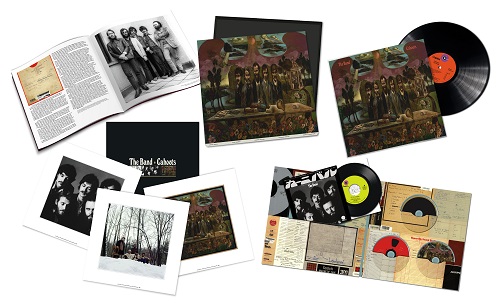 For the past three years, fans of The band were reissued with anniversary editions of From Big Pinkwho have favourited the self-titled record and Stage Fright. So, there is no reason from 1971 Cahoot should be an exception. The Band's fourth studio album – Garth Hudson (keyboards, accordion, horns), Levon Helm (drums, vocals, mandolin, guitar), Richard Manuel (keyboards, vocals, drums), Rick Danko (bass, vocals) and Robbie Robertson ( Guitar, piano, vocals) – Cahoot Rings in half a century with several 50th anniversary edition Packages including a super deluxe double CD, a single Blu-ray, a single LP, a single 7-inch vinyl 45 box set, and various digital double-CD and 180-gram half-speed mastered blacks -Vinyl configurations.
New stereo, Dolby Atmos and 5.1 surround sound mixes on the 11-song album increase the size and intensity of tracks such as "Life Is A Carnival", "When I Paint My Masterpiece" and "Where Do We Go From" Here ". If you throw in unpublished footage, including Live at the Olympia Theater, Paris, May 1971, plus alternatives and outtakes of songs like "Endless Highway" and "Don't Do It", an exclusive reproduction of the Japanese pressing of the 7-inch vinyl single from 1971 for "Life Is A Carnival" b / w "The Moon Struck One ".,"A 20 page booklet, three photolithographs, and a bunch of other swag. The instrumental version of "Volcano" alone is worth the price of admission. In other words, you will score points with everyone who receives this set as a gift.