Review by Larson Sutton
Photos by Stevo Rood

The rarity of a David Gilmour tour, and the legendary guitarist, singer and songwriter's sustaining influence — both as a guiding force in Pink Floyd and as a solo artist — makes the existence of The Gilmour Project as much a void-filling pleasure as it is a musical experience. The project is loaded with talented veterans of the classic rock scene of the last several decades, and no doubt each within this supergroup quintet had his share of supporters at downtown LA's Theater at the Ace Hotel.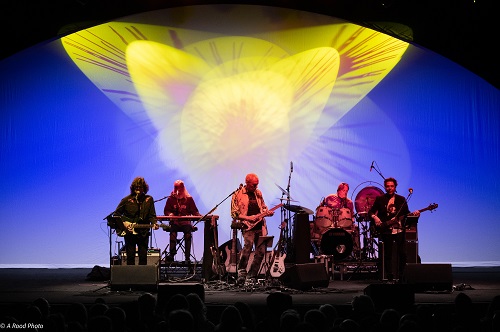 Yet, it was a greater purpose — to celebrate (a year early, by the way) the 50th anniversary of Floyd's The Dark Side Of The Moon — that brought these five together for this special evening. Celebrate they did, performing the all-time, every music collection must-have, in its entirety as the group's first set. It's worth noting that the Project deploys two top-shelf guitarists in Jeff Pevar and Mark Karan to aptly cover Gilmour's stately guitar and vocals, and they did it well, bringing the sedately dramatic work to its expected and respected peaks.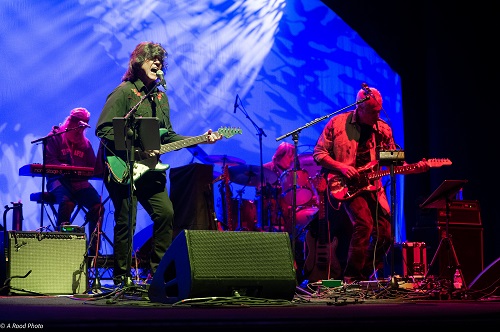 The second set — its Pieces for Assorted Lunatics — tipped its cap early to Gilmour's solo side, nodded to blade runner, and then to the Project's own jam roots, stretching into a "Dark Star" excursion that dovetailed its way back to some choice Floyd cuts, and lined up an extended encore of "One Of These Days" and "Dogs." A full circle orbit, as it were. And while the legions of fans await the next possible move from the man himself, The Gilmour Project fills in some of the spaces between nicely, executing a fine tribute to the music of one its most iconic makers.