Review by Shawn Perry
Live photos by Erin Perry
The Tedeschi Trucks Band is perhaps the finest example of real, authentic "Americana" music today. They are also the most democratic. There's Susan Tedeschi and Derek Trucks up front, but the other 10 musicians and singers are all part of a fully functioning, working band. The fact that each member of the ensemble is a unique talent in their own right only adds to the appeal.
In Nashville for an annual muti-night residency at the Ryman Auditorium (they have played at this landmark venue every year since 2015 [except 2021]), offered a different setlist every night – a typical practice of jam bands like TTB and especially the Grateful Dead. Thursday night saw Amy Lee opener and a one-set show headlining mostly covers and some new ones from the group's ambitious four-part 2022 opus. i am the moon. On Saturday night, they followed a similar approach over two sets with no opener. What left Friday night – the show this reviewer attended.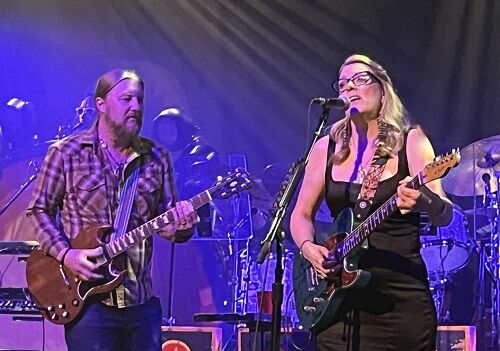 To be clear, you don't go to the Tedeschi Trucks Band expecting to hear hits because they don't have any. They have certain songs that are popular with their audiences, but they don't make the charts (at least not the Hot 100). If you watch TV regularly, you've probably heard her song "Anyhow" (from 2016). let me get through) in a Chevrolet Silverado pickup truck commercial (they opened the Saturday night show with it and cleverly followed with Lonnie and Ed Young's "Chevrolet"). Friday night's show was really more about putting i am the moon in connection. That's important because it's a remarkably diverse album; a melting pot of rock, blues, gospel, country, R&B, jazz and whatever else attendees could throw in to push the boundaries.
The first set on Friday comprised the entirety of I am the moon: crescent moon, the first part of the series. Not only did it adequately represent the breadth of the work's range and its melodic sensibility with pieces of avant-garde eccentricity, but it also highlighted the group's unique chemistry, which underscores the teamwork that went into the piece. That and an anything goes policy were on full display. Tedeschi took everyone by the hand and led them through a blissful "Hear My Dear" before Mike handed Mattison the baton for a light-hearted stroll through "Fall In."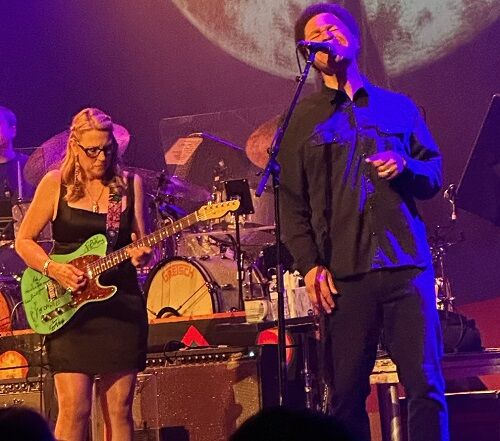 Mattison's role as lead vocalist when not backing up Tedeschi, as well as songwriter (he co-wrote one of the group's more popular numbers, "Midnight In Harlem," which was part of Saturday's two-song encore), cannot be underestimated another special ingredient in the magic potion of TTB. The singer's sure, husky voice invites you to sit down and smile with every verse he sings.
Next, keyboardist Gabe Dixon sang "I Am The Moon" alongside Tedeschi, and a collective magic of goosebumps swept the room, stirring every living thing with a heartbeat. At every turn, the music intensified, opening the floodgates for trucks to unleash a barrage of staccato squeals on his Gibson SG just to make sure everyone was paying attention. Since his days with the Allman Brothers Band and Eric Clapton, Trucks' rise as a full-fledged musician and bandleader has been unrivaled. When he's not channeling John Coltrane during extended jazzy vamps, he's challenging the players in his band to play a solo or change course entirely. Everyone is watching him – the musicians because of the direction, the audience out of sheer amazement at his insane abilities. Like a poker player with a tight grip on his cards, his stoic expression gives nothing away.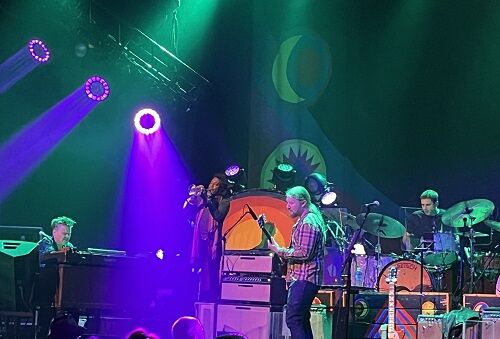 The group's musicianship finally came to the fore when they arrived at "Pasaquan," an instrumental performance that dances around a cultural motif. There was plenty of room to roam as Trucks squeezed and squirmed through every crevice before handing things over to Dixon and his Hammond organ, evoking shades of Booker T. sympathizing with John McLaughlin and Miles Davis over a hot pot bitches brew (The influence of Miles Davis pervaded throughout the night, especially when Ephraim Owens opened up on his trumpet in the second movement). Just before the track returned to Trucks, Tyler Greenwell and Isaac Eady delivered a gripping, freight train-inspired drum duet — the kind of solos no one in their right mind could walk away from and grab a beer to go on a cigarette break.
After a 30-minute break, the group returned to the stage with new music. There was Eady on guitar and Dixon's son Liam on drums on "So Long Savior," a soulful, gospel-flavored shuffle I am the moon: ascension, the second installment. Lead vocals switched to Dixon on "Gravity". I Am the Moon: The Fall, the third installment. Hearing all of this new material live had to be a refreshing change of pace for anyone watching bands that usually just play the same old standards.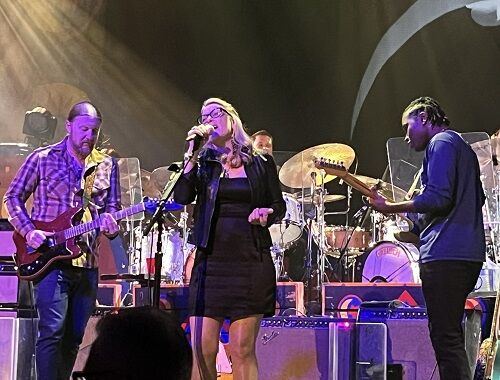 After Tedeschi flaunted a few guitar licks during the bluesy "Just Won't Burn," the title track of her 1998 solo album, "D' Gary," was over I am the moon: Farewell, the fourth and last part. The song's soothing cadence allowed Trucks to thoughtfully dot the I's and cross the T's, notes cascading forward through a jazzy, dreamlike state of total surrender.
The rest of the set got more festive as fiery covers of Bessie Smith's "Gin House Blues" and Dr. John's "I Walk On Guilded Splinters" made the entire floor and balcony of the Ryman swing and saunter in unison. "I Wish I Knew How It Would Feel to Be Free" first spotlighted Owens' lilting trumpet before the vocals switched to Mattison and Tedeschi. A short hiatus later, singers Mark Rivers and Alecia Chakour swapped some extra verses, earning more than a living on the Ryman stage.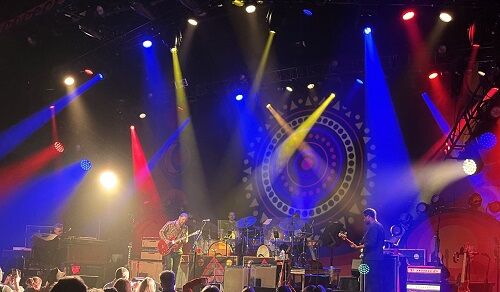 As an encore, a rousing romp through the Allman Brother Band's "Stand Back" is coupled with a breezy, exuberant rendition of Freddie Hubbard's "Mr. Clean," bassist Brandon Boone, who'd held the fort all night without a murmur, offered a little Facetime. Only trombonist Elizabeth Lea was denied a lengthy solo (although she does get her kicks on other nights). To her credit, a shimmering white dress, important trombone contributions and general enthusiasm faithfully added to the mix.
Because of the focus on i am the moon For Friday's show, fans new to the Tedeschi Trucks band experience may have felt a little left out. If you were there all three nights you surely got the best of all worlds. For someone who's seen the band – and perhaps for those who appreciate a little risk in their music – Friday night was a dream vacation, far and away from the ordinary and straight into the extraordinary, with nothing but the sweet breath to breathe Scent of freedom – exploration of form. Maybe that's why the Tedeschi Trucks Band is today – probably tomorrow – the best example of real, authentic "Americana" music on the racetrack.