I love a hot cup of tea to pick me up in the afternoon and warm me up in the winter. I recently found that I have a spot in my office that is perfect for a tea station.
I can't believe I didn't think of it sooner. As a home worker, I love my tea station. I had so much fun choosing my own perfect tea collection and organizing everything.
In this post, I'm going to share the exact organizational items I used and lots of ideas for creating your own drink station at home.
Organization Ideas: 20+ ways to keep your home organized, how I organized my fridge in an afternoon, 10 organization tricks I learned from The Home Edit.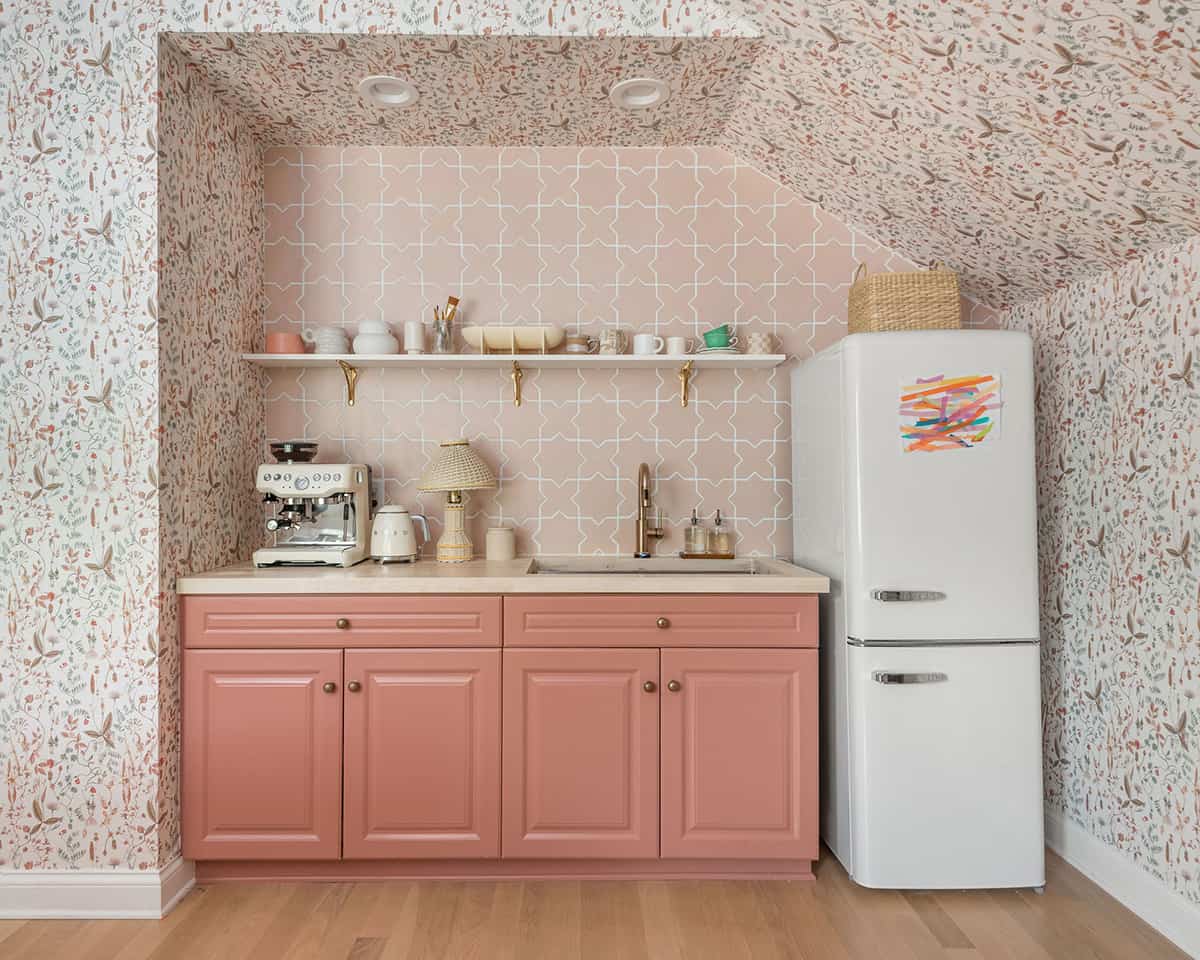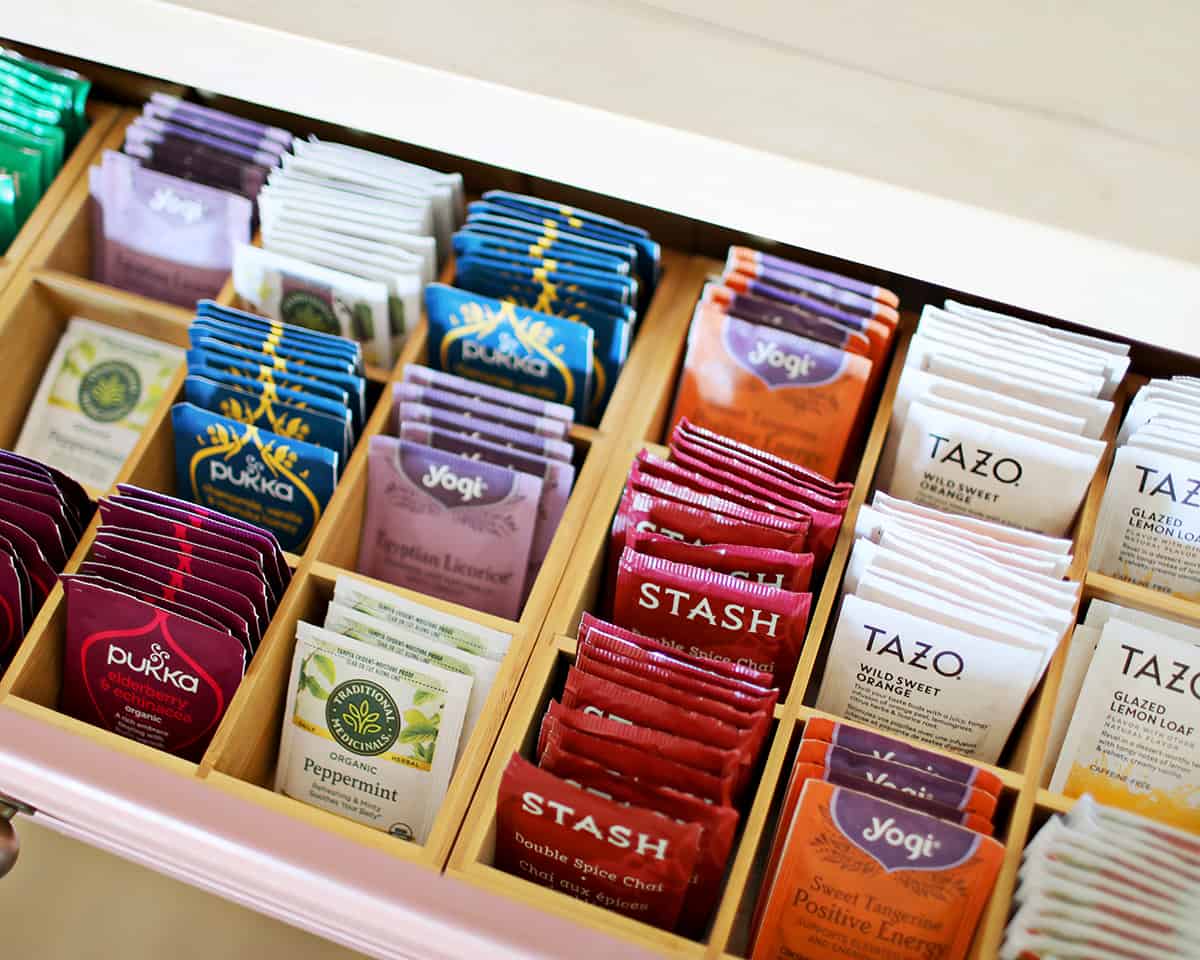 Tea Bag Organizer:
My favorite tea bag storage options are these bamboo tea organizers. They come in a variety of sizes so you can find the perfect addition to your drawer. I used two tea bag organizers and a set of bamboo drawer organizers to fill in the empty space.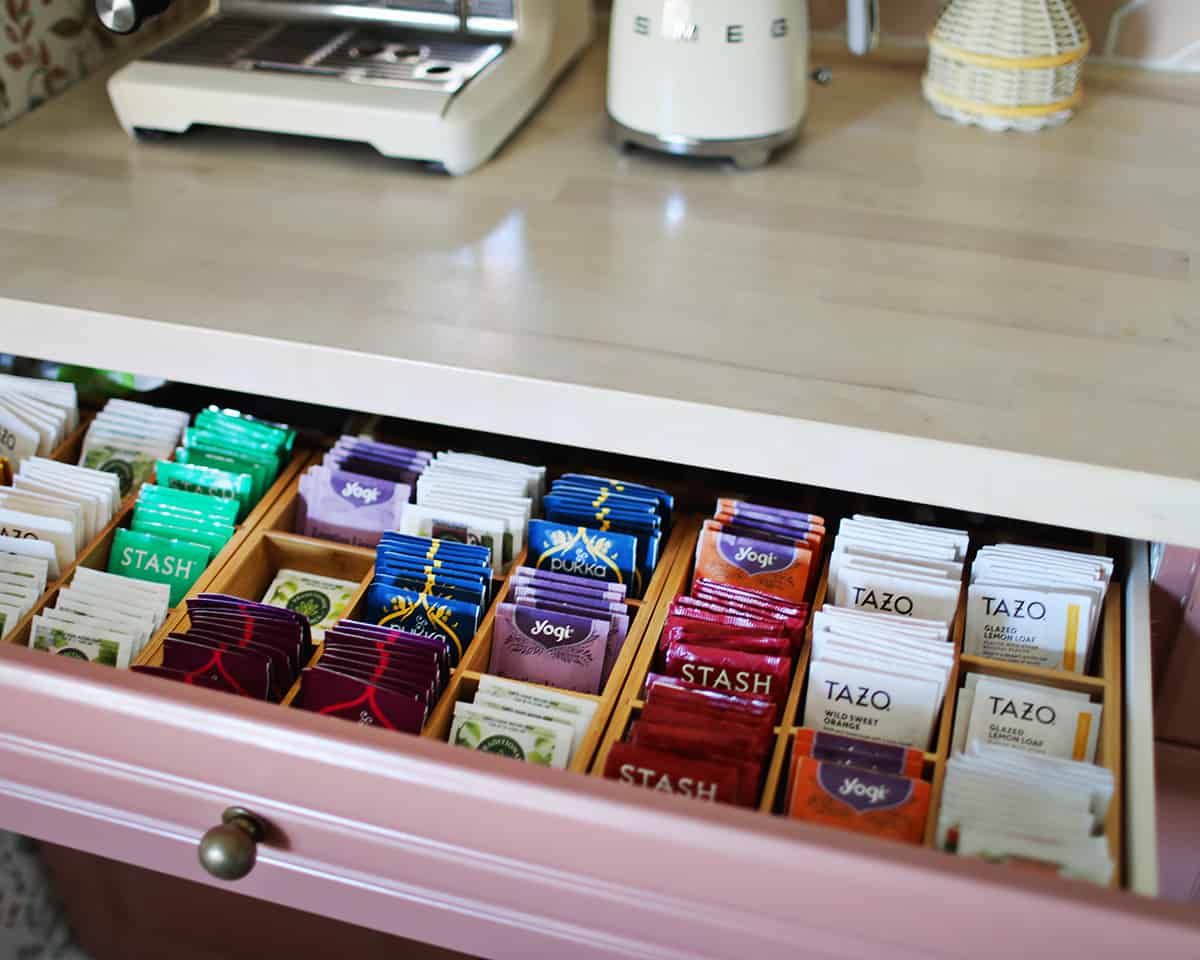 Tea, coffee and sugar bowls:
Here are some clever ideas for storing tea, coffee and sugar in your beverage station or home office.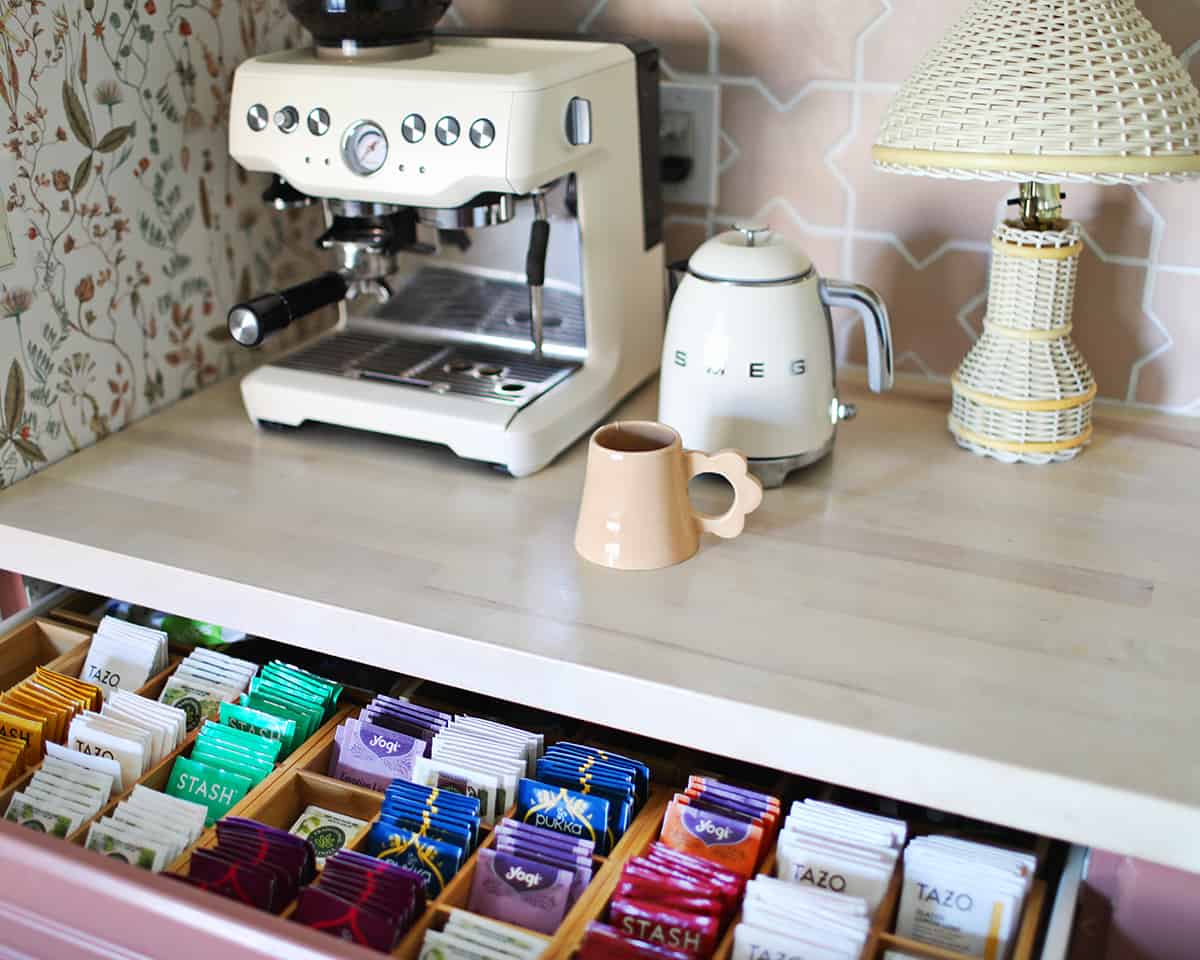 Ideas for drink stations at home:
In my home office, I keep a variety of hot teas, some canned and bottled drinks in a beverage fridge, and frozen coffee in my freezer.
Key elements for a tea station:
Key elements for a coffee station: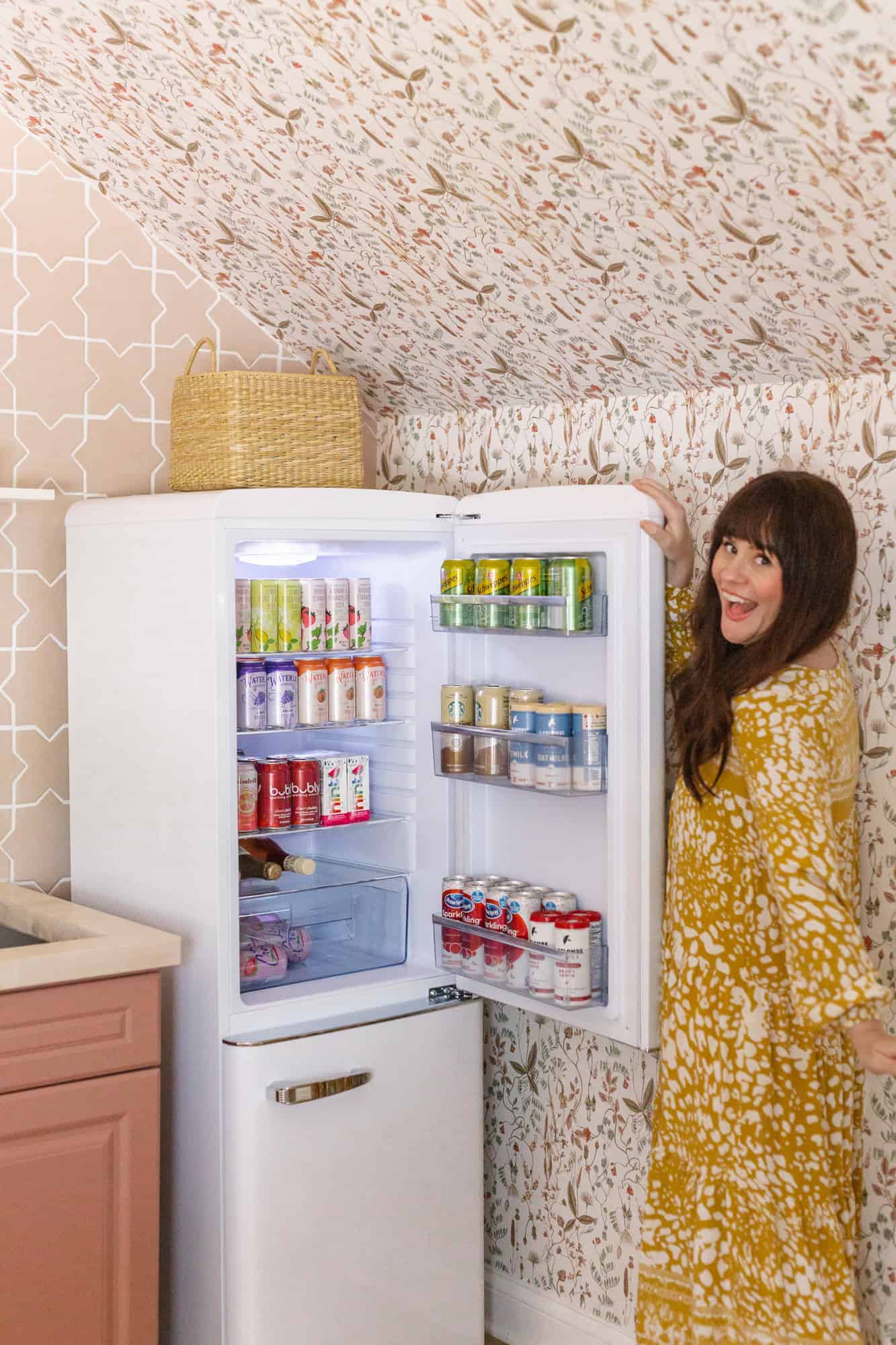 Here's a full tour of my home office.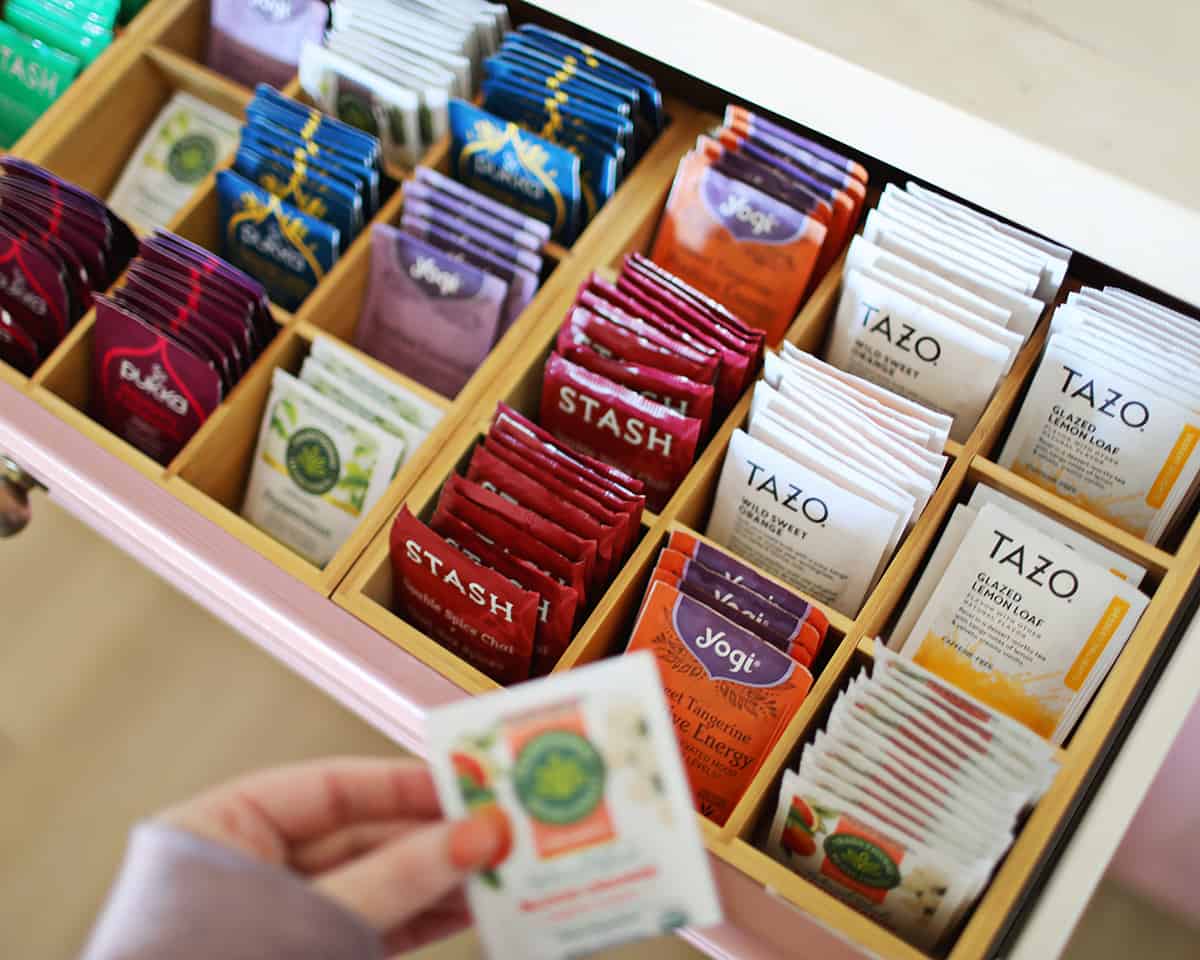 Elsie's favorite tea:
My favorite teas in no particular order:
I'd love to hear your favorite teas too! xx. Elsie