In a male-dominated world, Mary Blair emerged as one of Walt Disney's favorite artists. Using vivid colors to create swirling, imaginative images to influence "Cinderella," "Peter Pan" and other classic Disney films, Blair established herself as an artistic force.
The 1950s and 1960s at the Walt Disney Studios marked unprecedented stylistic directions brought on by the Mid-century modern and graphic sensibilities of a new wave of artists.
In his book, They Drew As They Pleased Vol 4: The Hidden Art of Disney's MidCentury Era: The 1950s and 1960s, Disney historian Didier Ghez notes the artists leading this wave were Lee Blair, Tom Oreb, John Dunn, Walt Peregoy and Mary Blair. These "heroes" helped shape the future of animation.
"Mary had an exceptional sense of color and design," Ghez says. "At first, Walt [Disney] was a little stunned by her art, which was unlike anything he had seen before, but then he fell in love with it. He realized how contemporary her designs were and how talented she was as an artist."
Blair (1911-1978) went on to help shape the style of some of the best animated features from the 1950s, Ghez says, including Cinderella, Alice in Wonderland and Peter Pan.
"Blair perhaps is best known for designing one of Disneyland's most beloved rides, 'It's a Small World,' which originally premiered at the 1964 New York World's Fair before it moved to Disneyland parks," says Jim Lentz, director of animation art at Heritage Auctions. "It's been said she was one of Walt Disney's favorite artists."
Born in Oklahoma, Blair moved to Texas as a child before her family headed to California, where she attended the Chouinard Art Institute. She joined Walt Disney Animation Studios in 1940, working on Dumbo, Lady and the Tramp and Fantasia. A visit to Latin America influenced her design and use of bright colors. She later created advertising campaigns for companies like Nabisco and Maxwell House, and illustrated Little Golden Books for Simon & Schuster.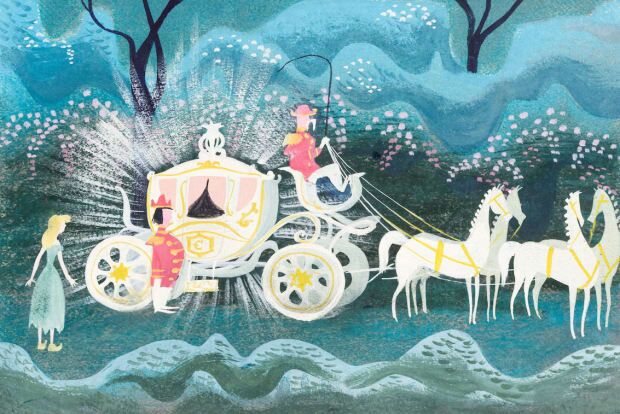 More recently, her work was part of the first major art exhibit at the Walt Disney Family Museum in 2014. A collection titled "The Magic and Flair of Mary Blair" exhibited at the Hilbert Museum of California Art at Chapman University in Orange, California, in 2019.
"Mary Blair is one of the great geniuses in California art," said Hilbert Museum's director, Mary Platt, who also curated the show. "She's not unappreciated, I mean the Disney fans know her, but the general public may not."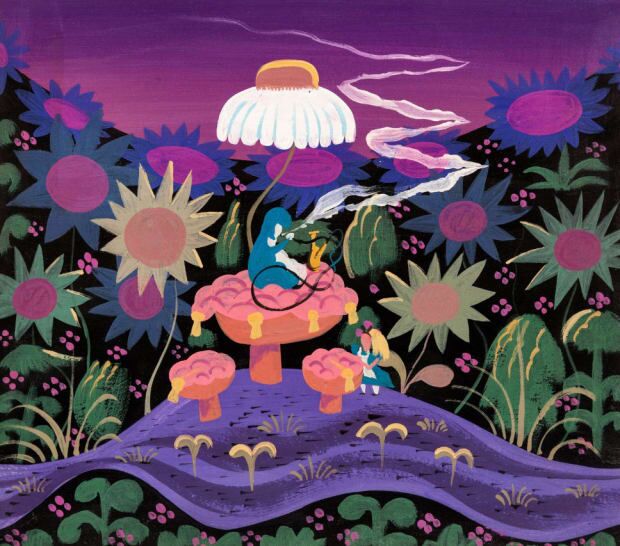 Original Blair art is catching collector attention, with a 1964 concept painting by the artist for "It's a Small World" realizing $66,000 at a June 2019 Heritage auction, a world auction record for Blair's work.
Increased collector attention may be due, in part, to Blair's "naive and modern" style, which appeals to a wide range of sensitivities, Ghez says. Plus, "She is one of the few truly influential women from [Disney's] story department, along with Bianca Majolie, Grace Huntington, Retta Scott and Sylvia Holland."

"Her creativity and exuberant color palette," Lentz adds, "impacted the 'look' of many classic Disney features. She certainly was a trailblazing artist, not only at Disney, but in the worlds of animation, film, illustration, theme parks and advertising."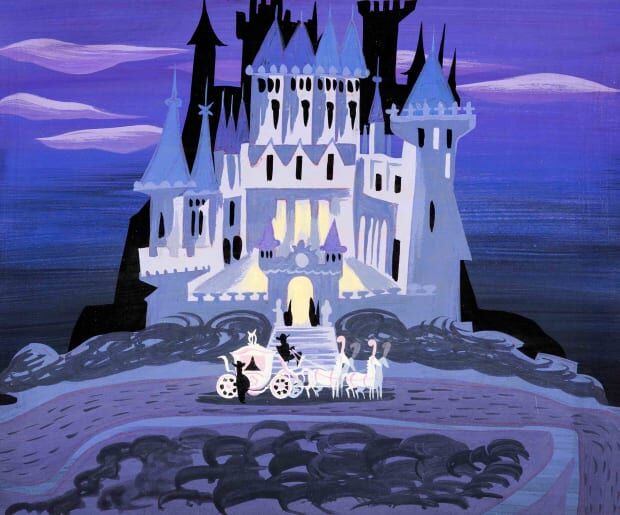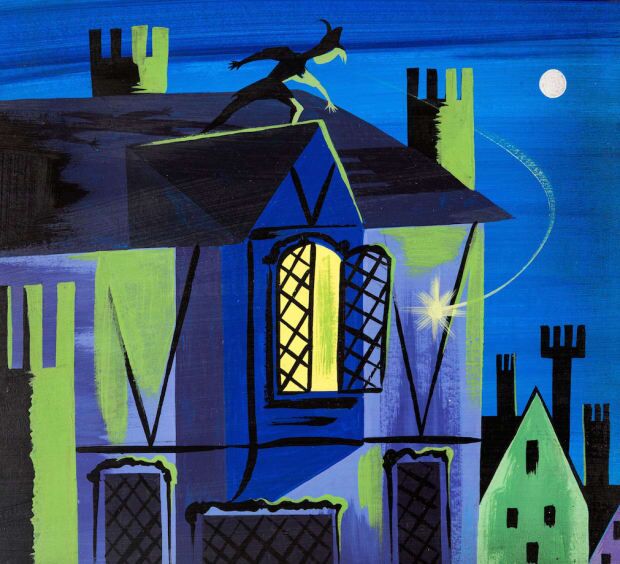 A version of this article was first published in The Intelligent Collector and is used with permission from The Intelligent Collector. © 2021 Heritage Auctioneers & Galleries Inc. (HA.com). For more information, go to IntelligentCollector.com
You May Also Like:
Ten Things You Didn't Know About Little Golden Books
When Cabbage Patch Kids Ruled the World