If you're hosting a party, barbecue, joining a potluck, or just love bite-sized appetizers, this recipe roundup is for you!
Finger foods are easy-to-prepare appetizers that are usually small and individually sized. You don't have to worry about making a mess when eating finger foods.
Related: Check out our snacks and appetizers archive for more ideas.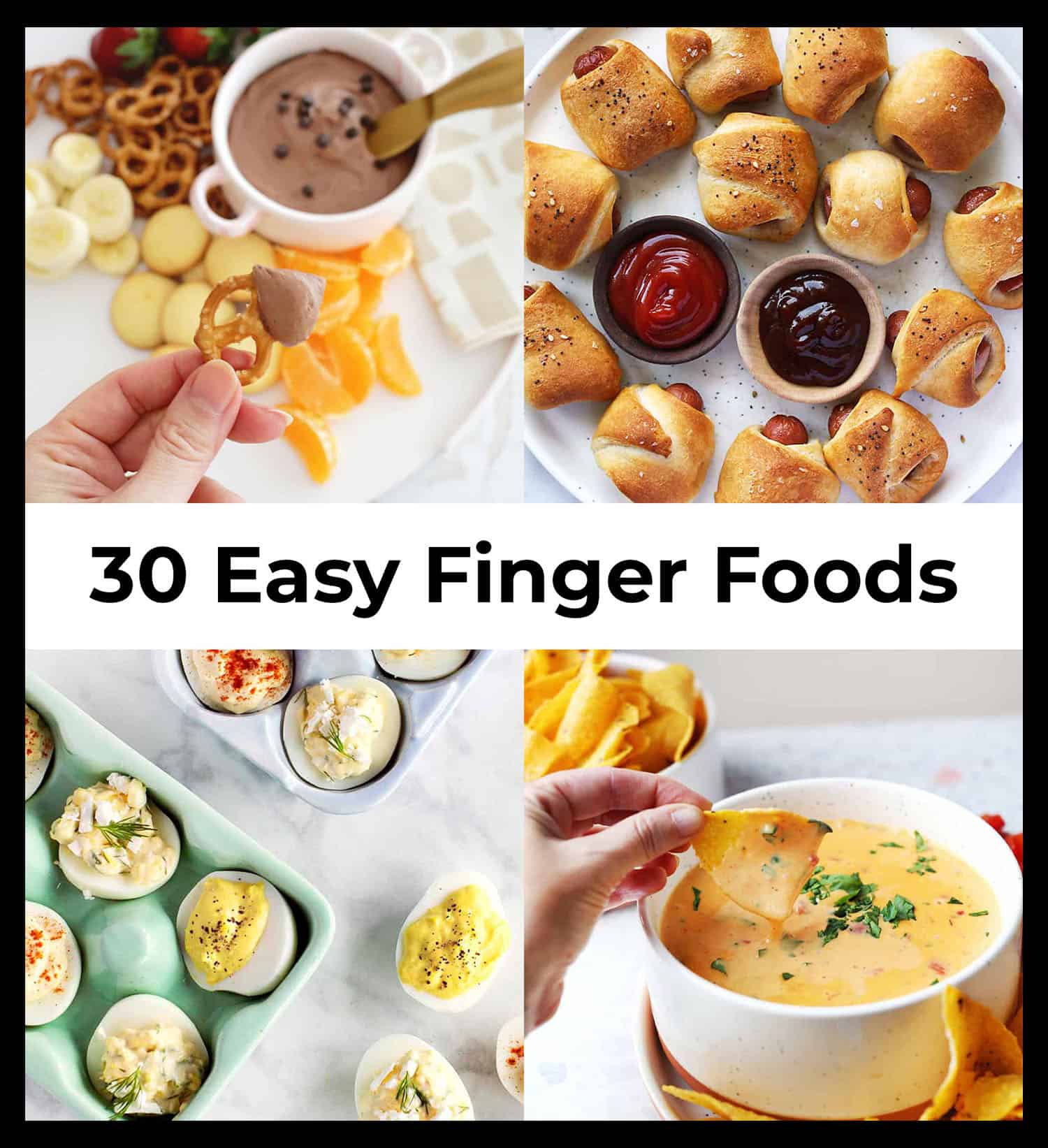 This roundup of easy finger food ideas consists of things like:
And more!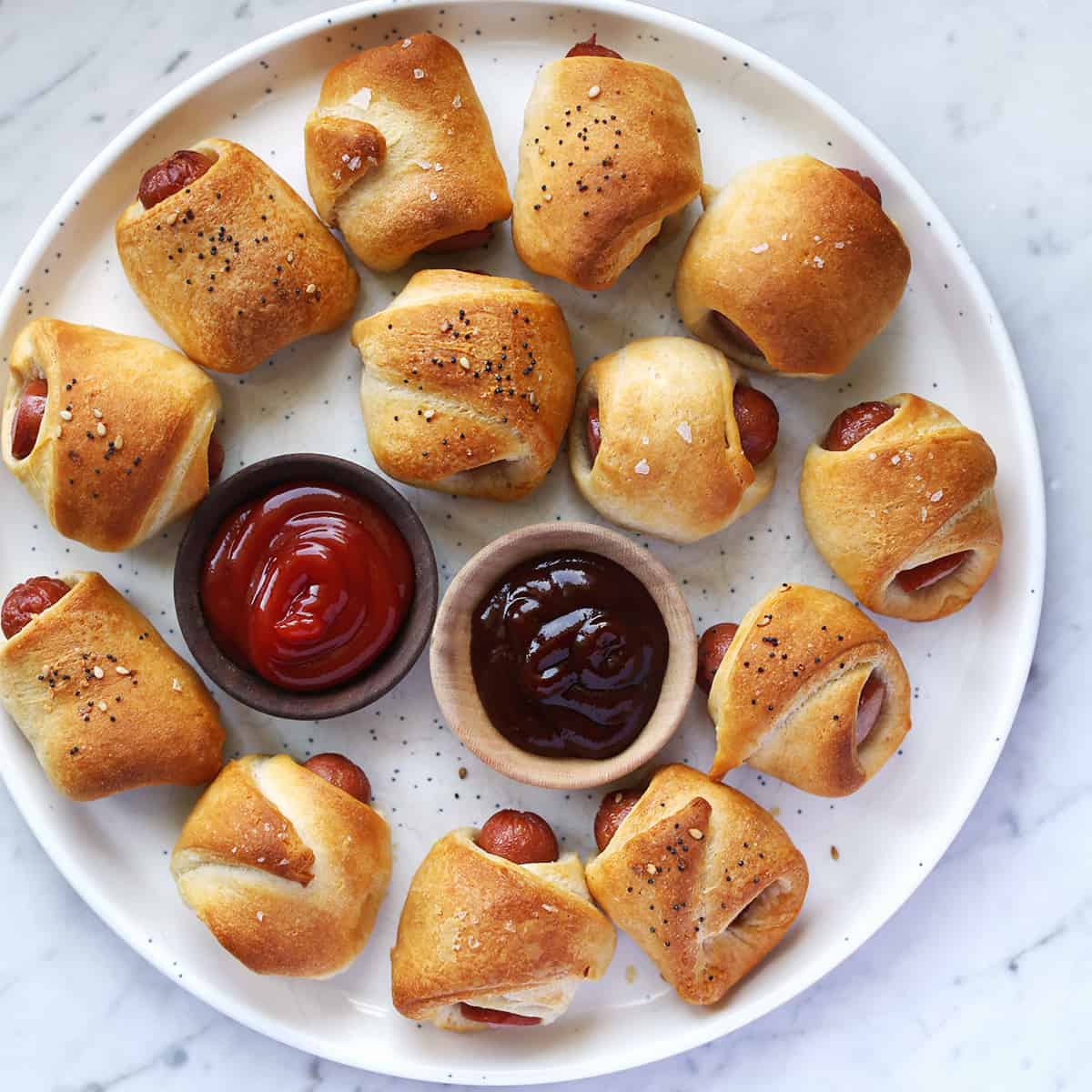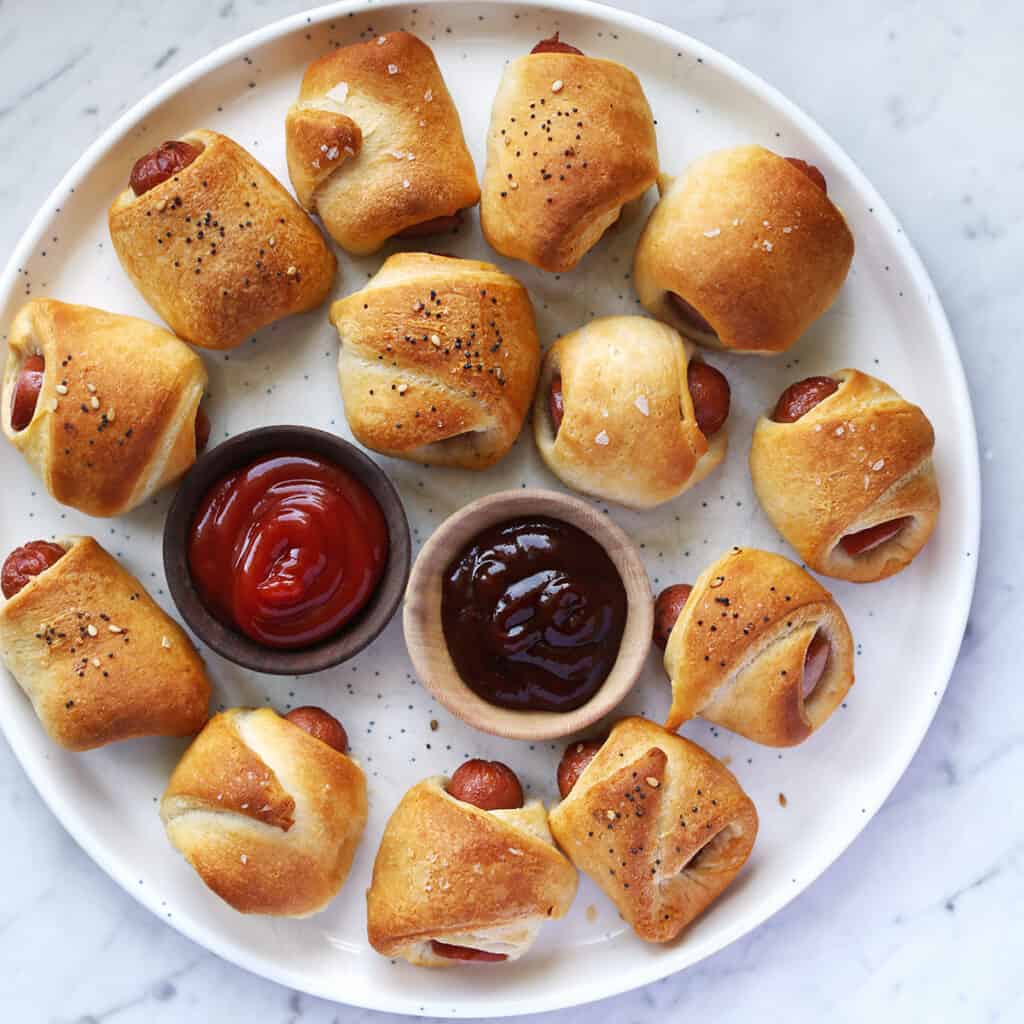 pigs in a blanket
Pigs in a blanket is one of the most popular finger foods. They are so easy to make! This recipe has two main ingredients, and you can make homemade dipping sauce for them if you feel like it.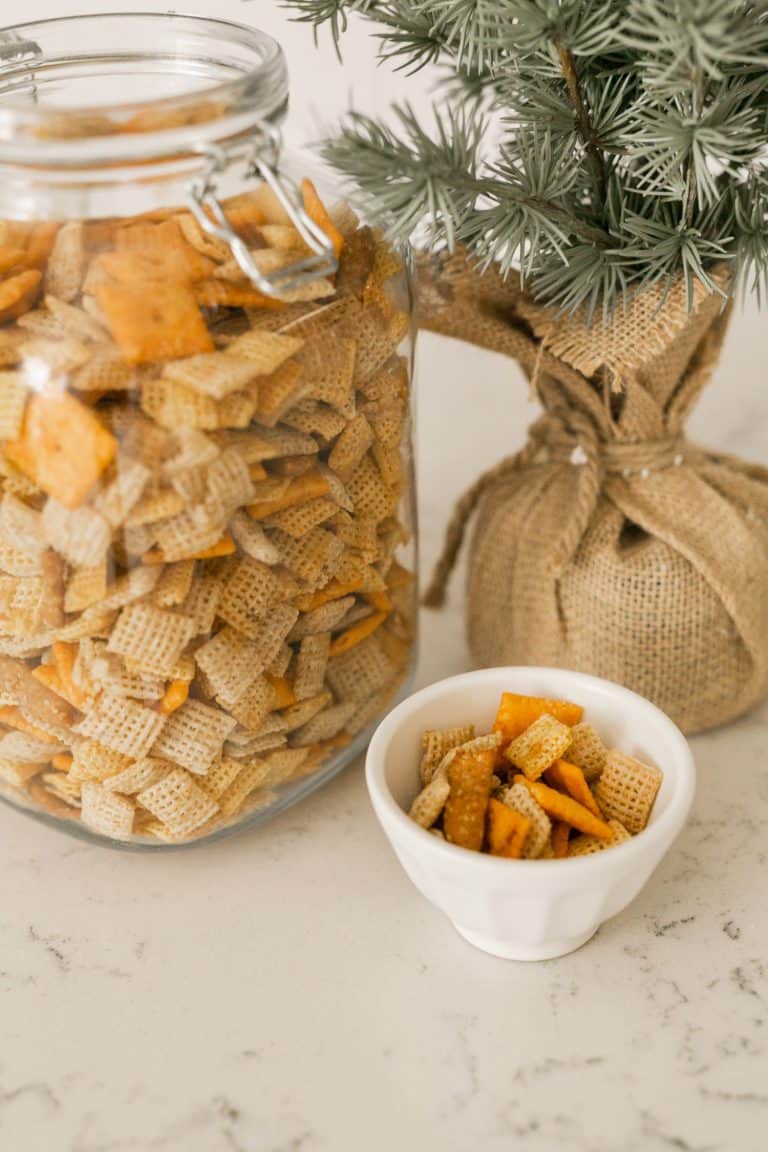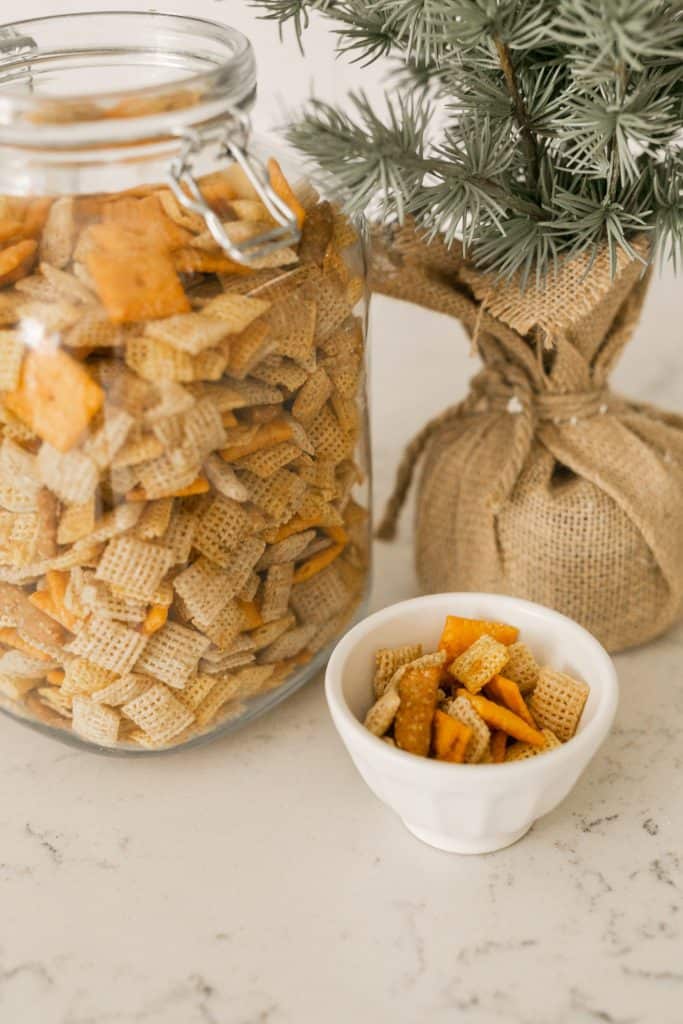 Homemade chex mix
Homemade Chex Mix is 1000% tastier than store-bought snack mix. You can't compare that at all! This recipe can be adjusted to your liking, and you can even add candies for a sweet and salty snack.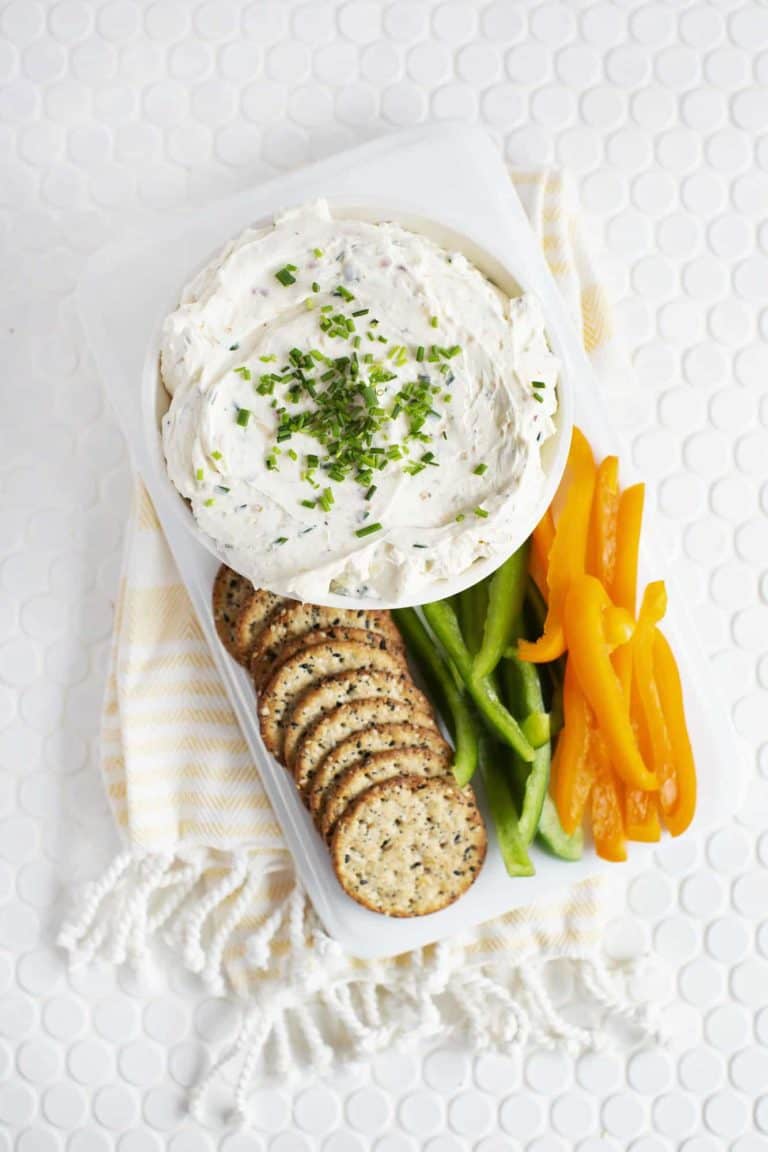 Homemade French Onion Dip
Homemade French Onion Dip is creamy, decadent, and the perfect blend of savory and a little sweet. Serve with freshly cut veggies, crackers or fries.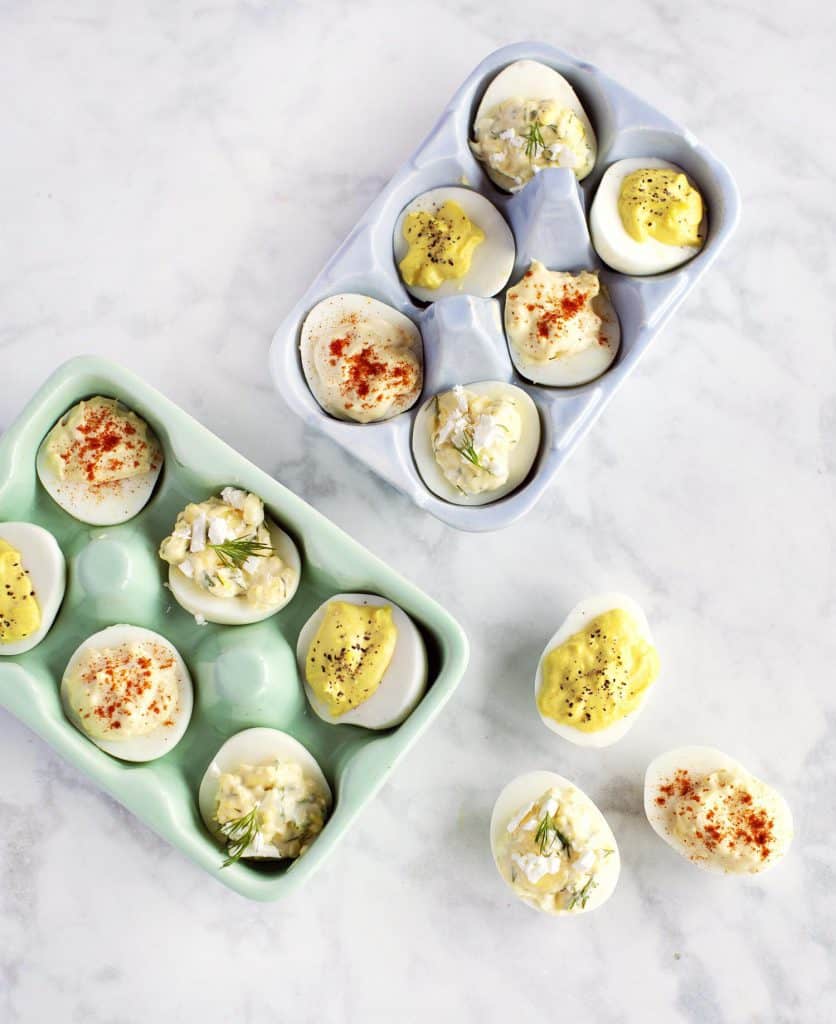 Devil Eggs (3 choices!)
Deviled Eggs are a classic finger food for just about anything any Opportunity. This recipe features a traditional version and two unique ways to make deviled eggs using ingredients like feta, dill, turmeric, and ginger.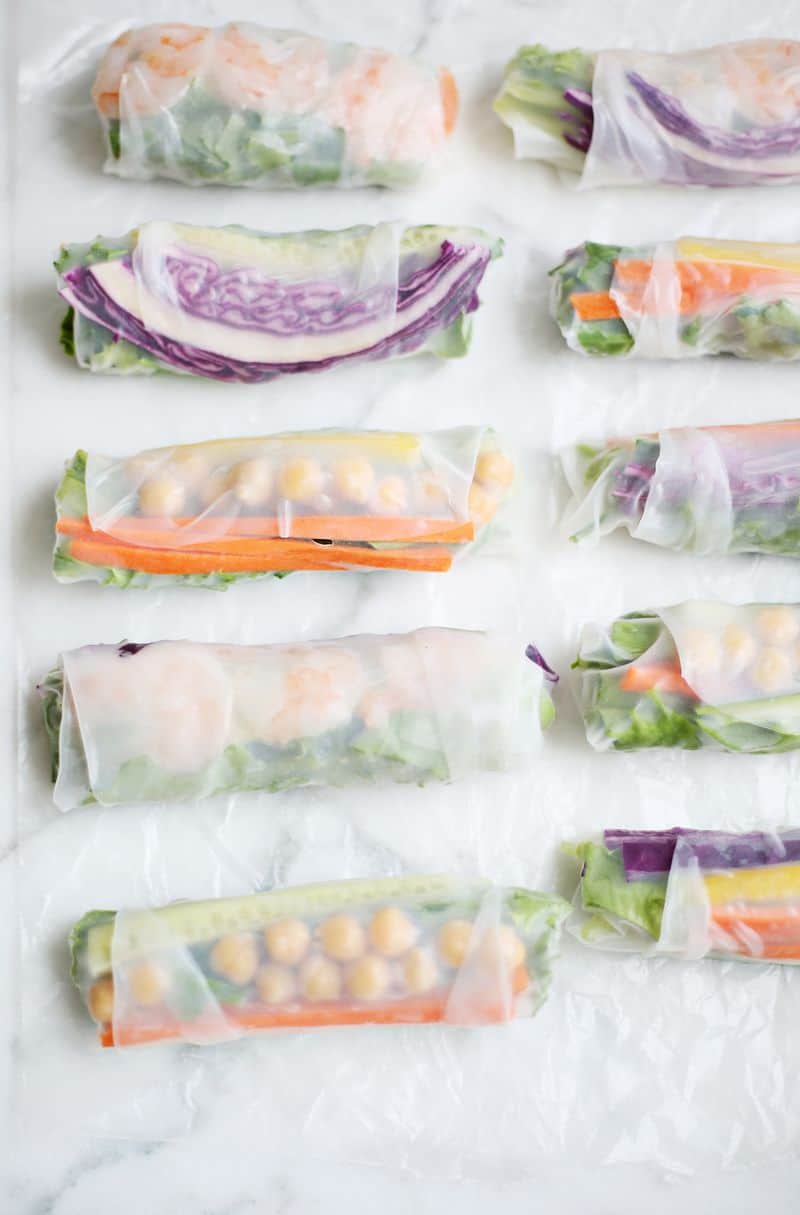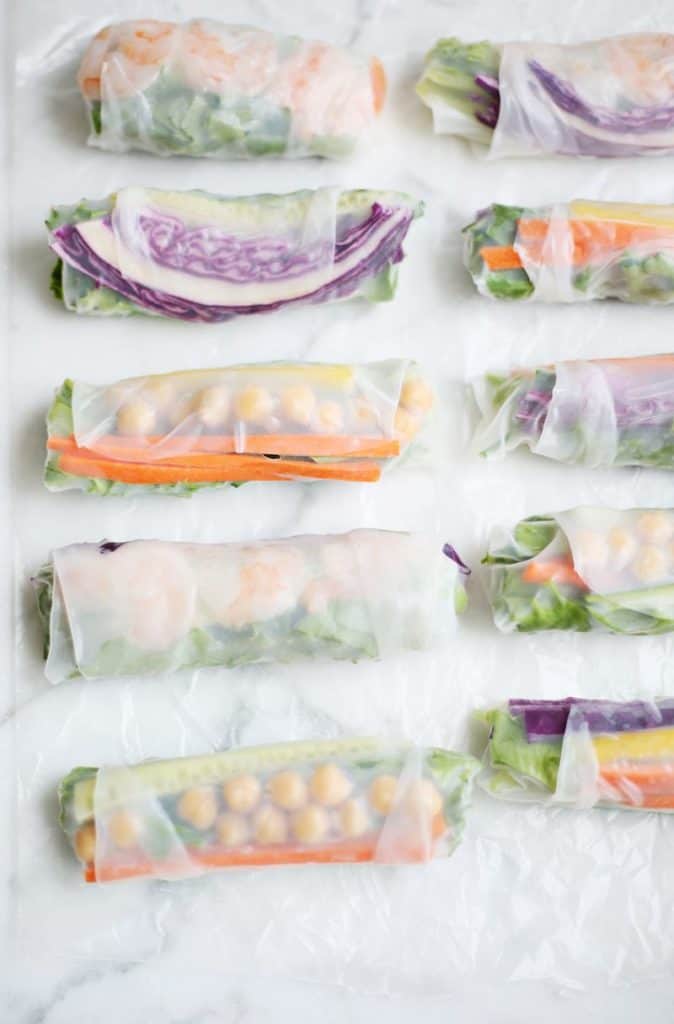 Spring rolls with spicy peanut sauce
Fresh spring rolls are versatile – you can make them for dinner or enjoy them as an appetizer/finger food. And they're really easy to assemble! Grab a vegetable cutter to make the process a little quicker.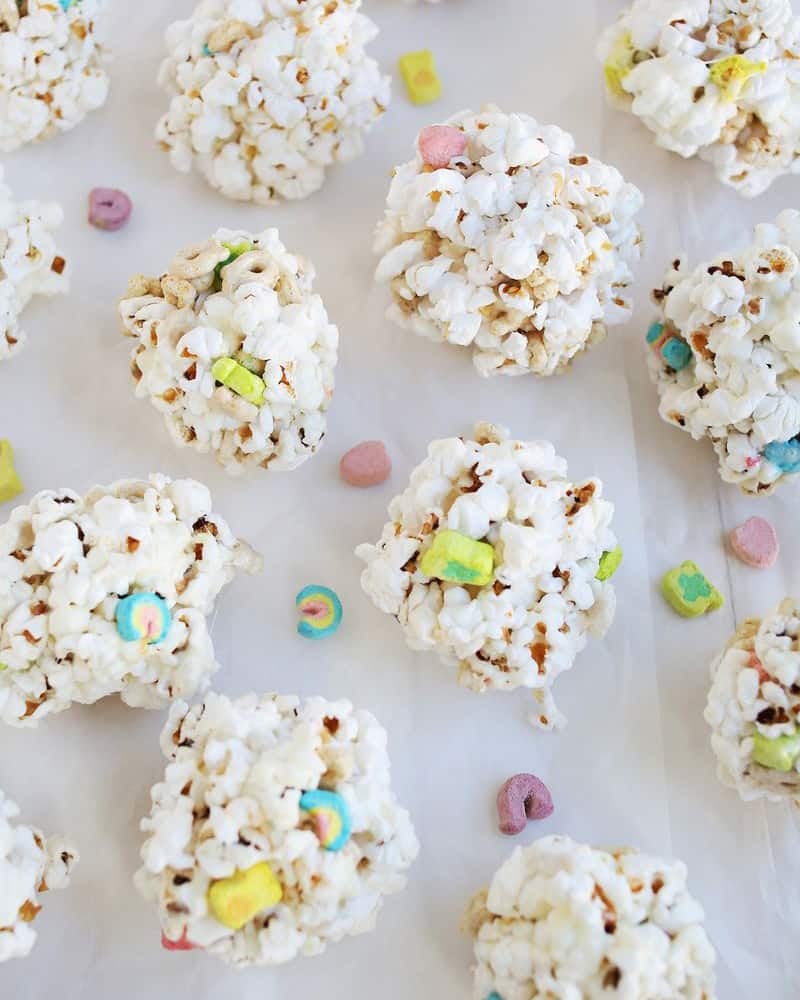 Simple popcorn balls
Let's throw something sweet and savory into the mix with these easy ones popcorn balls. You can easily adapt this dessert to any holiday or gathering with sprinkles, small candies, or breakfast cereal.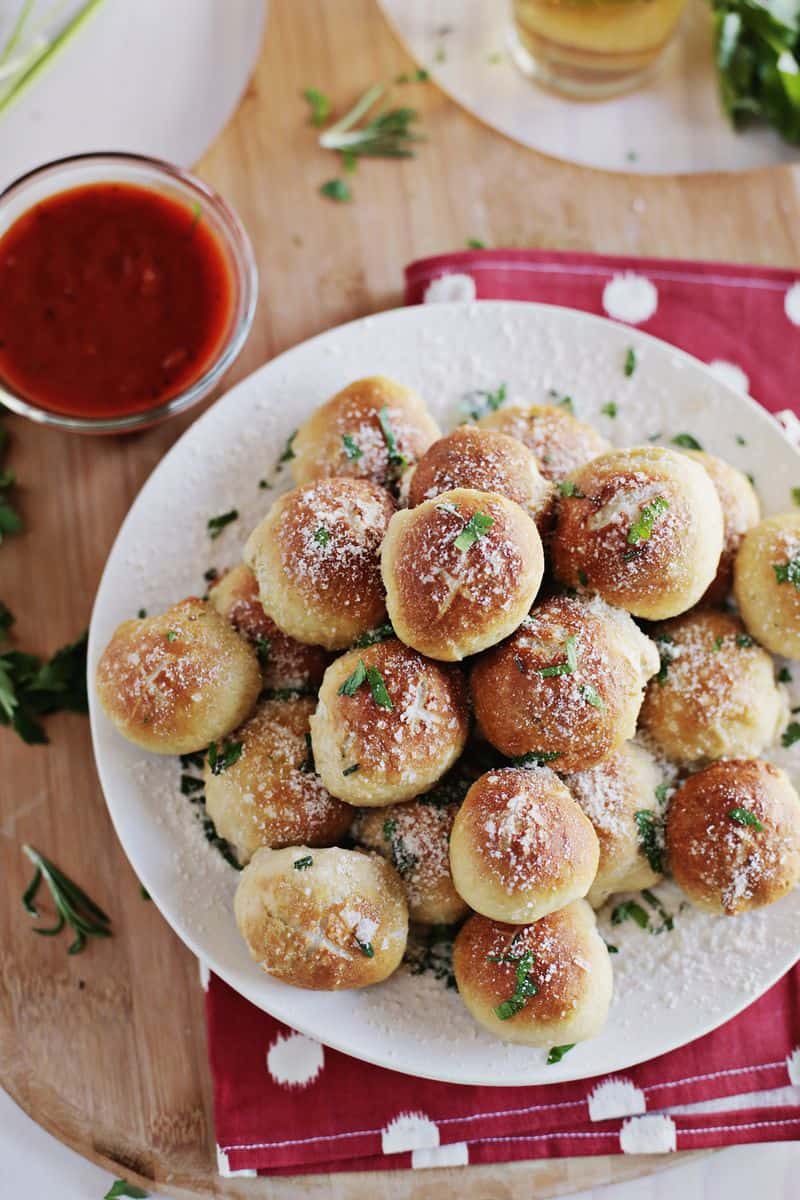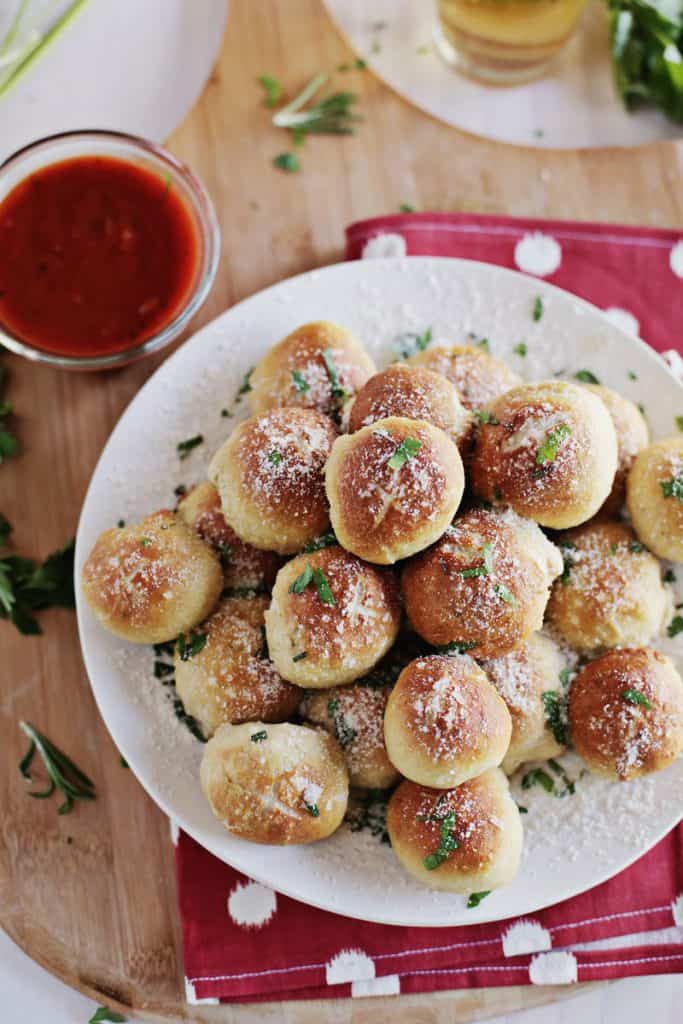 Pretzel Pizza Bites
This Pretzel Pizza Bites recipe is as good as it sounds. Soft, chewy pretzels combined with gooey melted cheese are dusted with fresh herbs and then dipped in hot marinara sauce.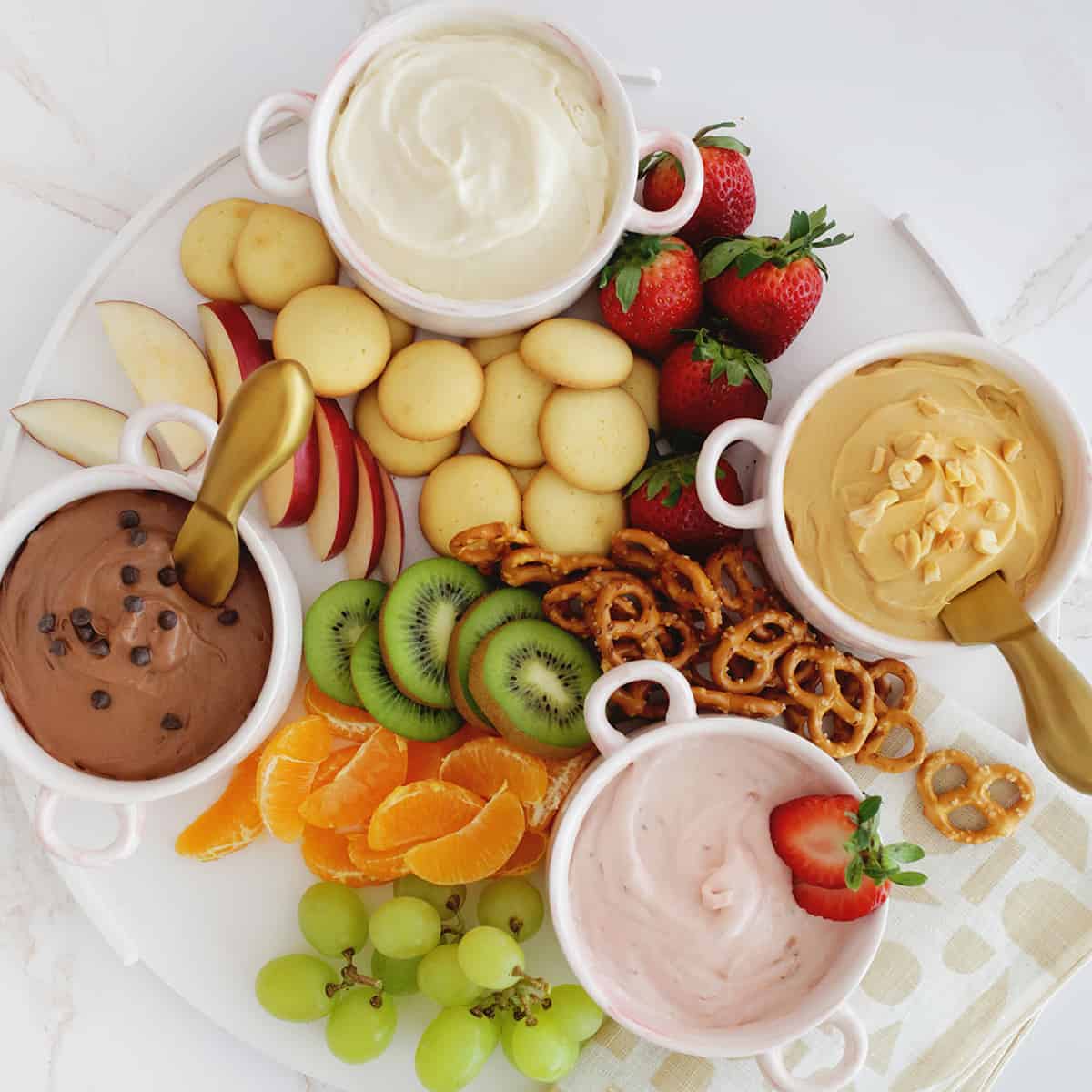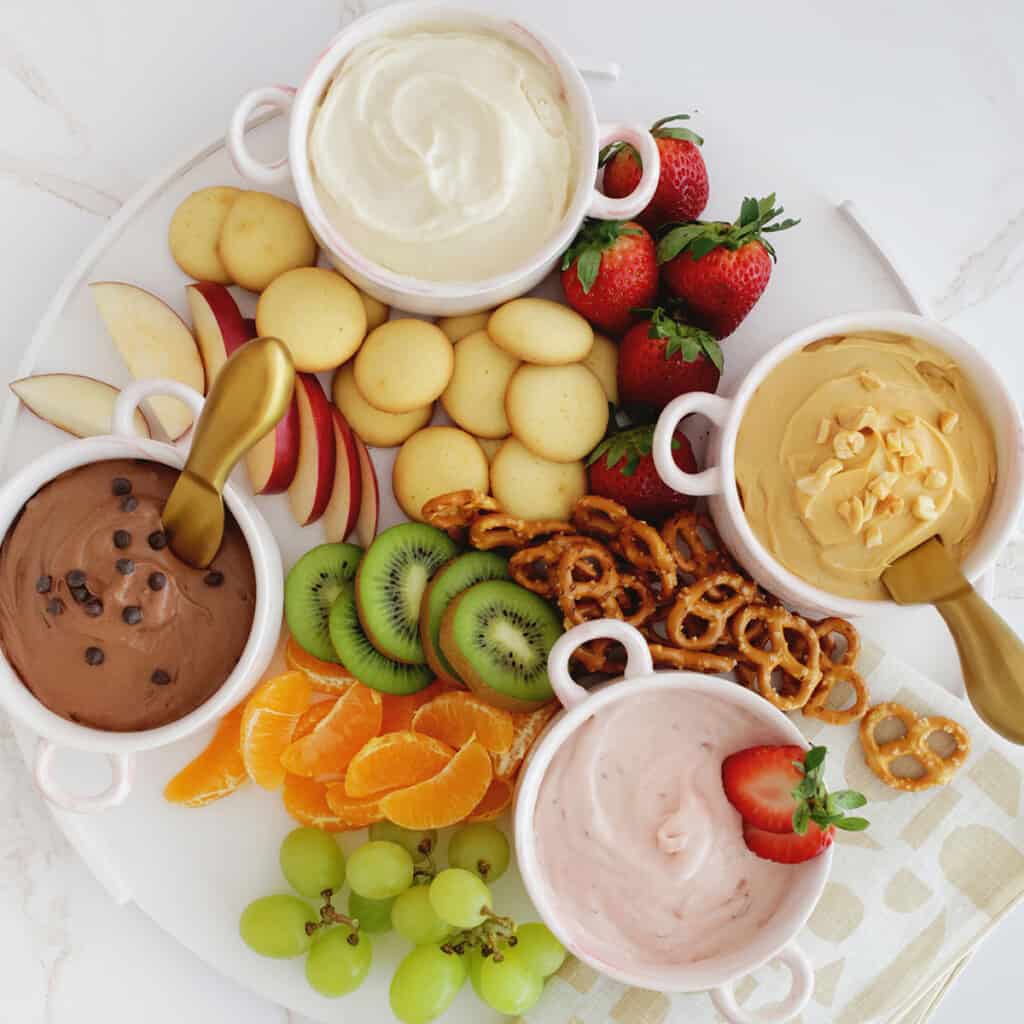 Easy Cream Cheese Fruit Dip (4 Ways!)
You'll love any (or all) of these easy 5 Minute Cream Cheese Fruit Dips for your next party. Choose from vanilla, strawberry, chocolate or caramel and serve with fresh fruit, pretzels or vanilla waffles.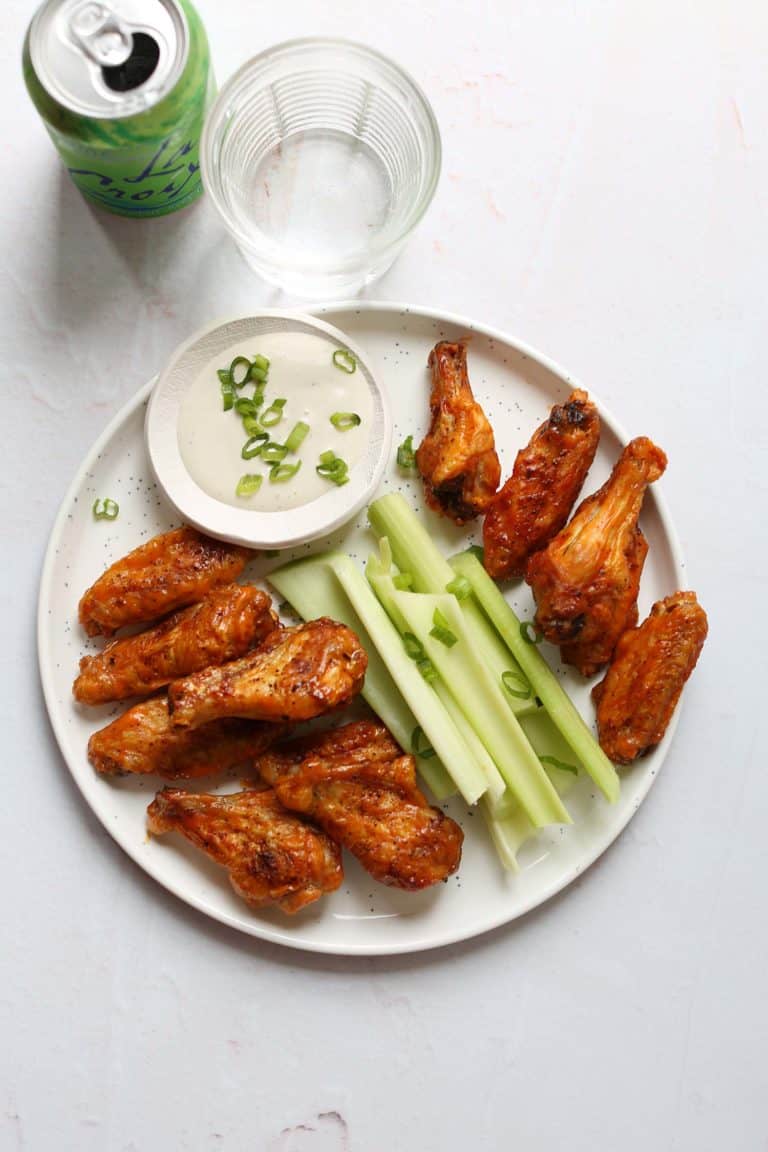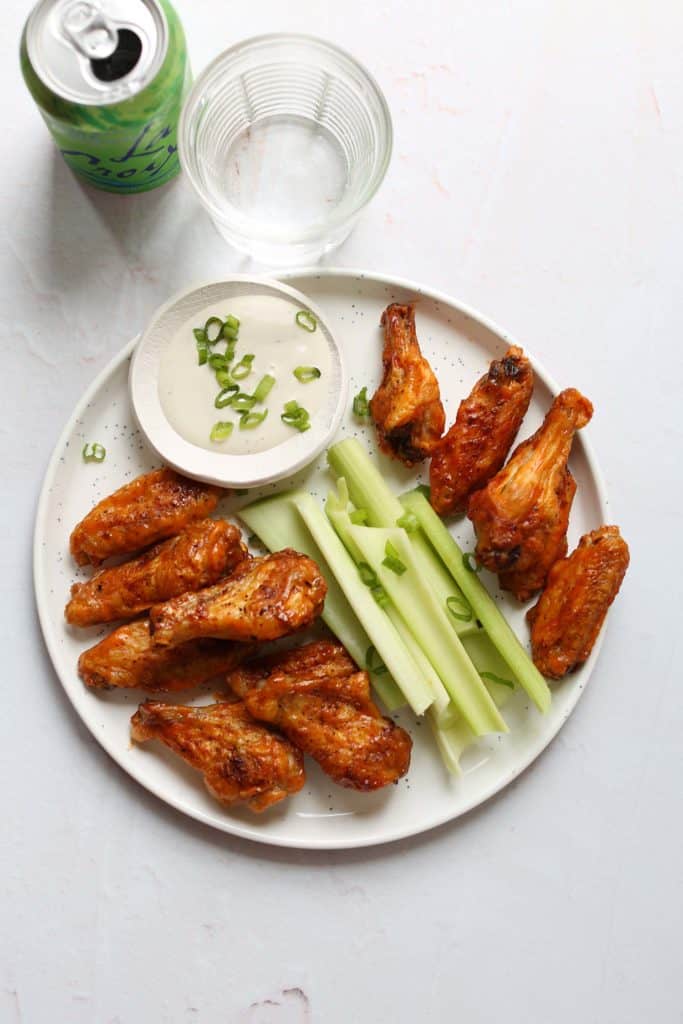 Crispy Air Fryer Wings
Wings in an air fryer? Oh yeah! This is an easy recipe for super crispy air fried chicken wings that can be easily customized with any wing sauce or hot sauce. These are sure to be a crowd puller.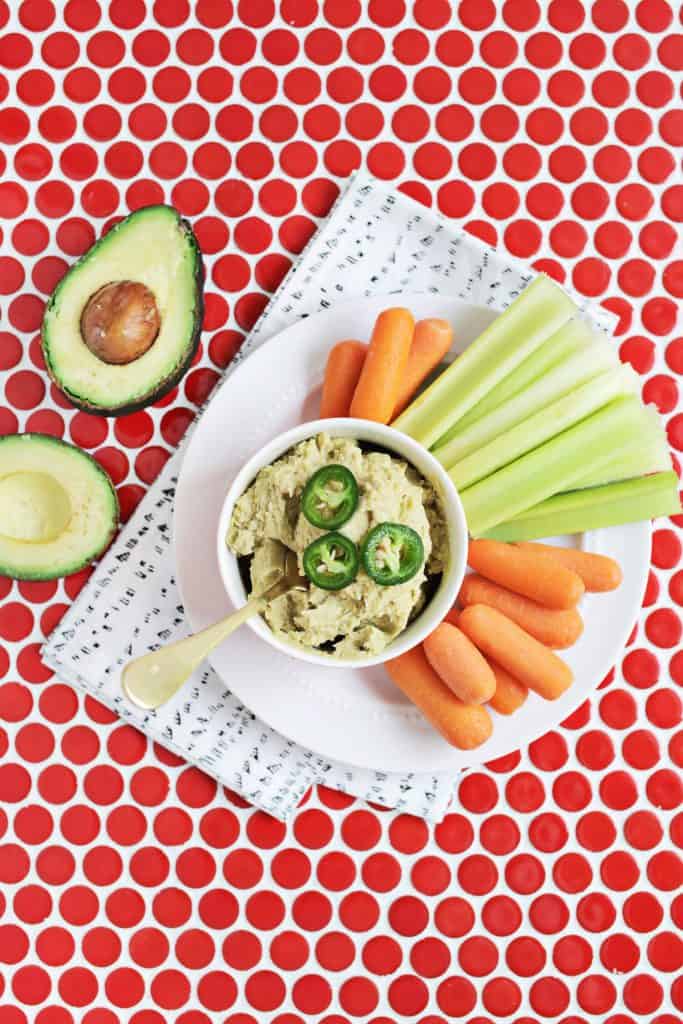 Spicy Avocado Hummus
I love serving hummus when hosting a party. This homemade hummus is made with creamy avocado, red peppers, and jalapeños. Serve with veggies or pita chips for a tasty appetizer. This hummus is also great for mini toasts.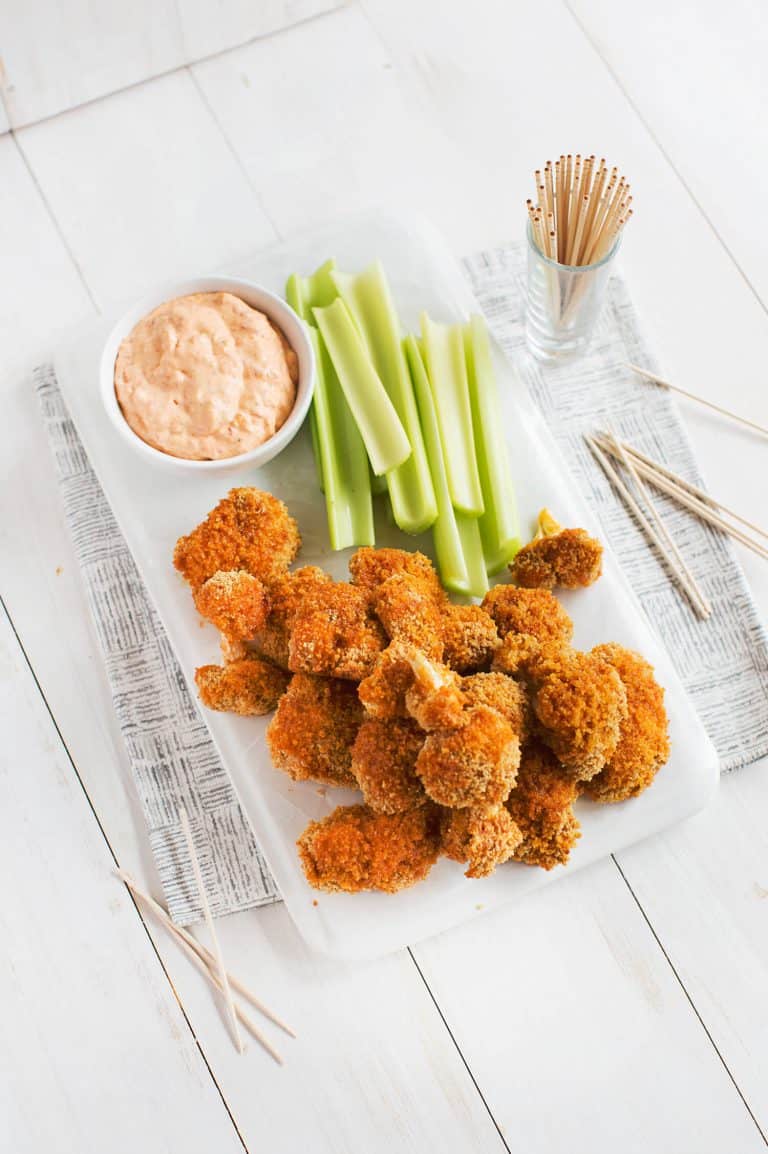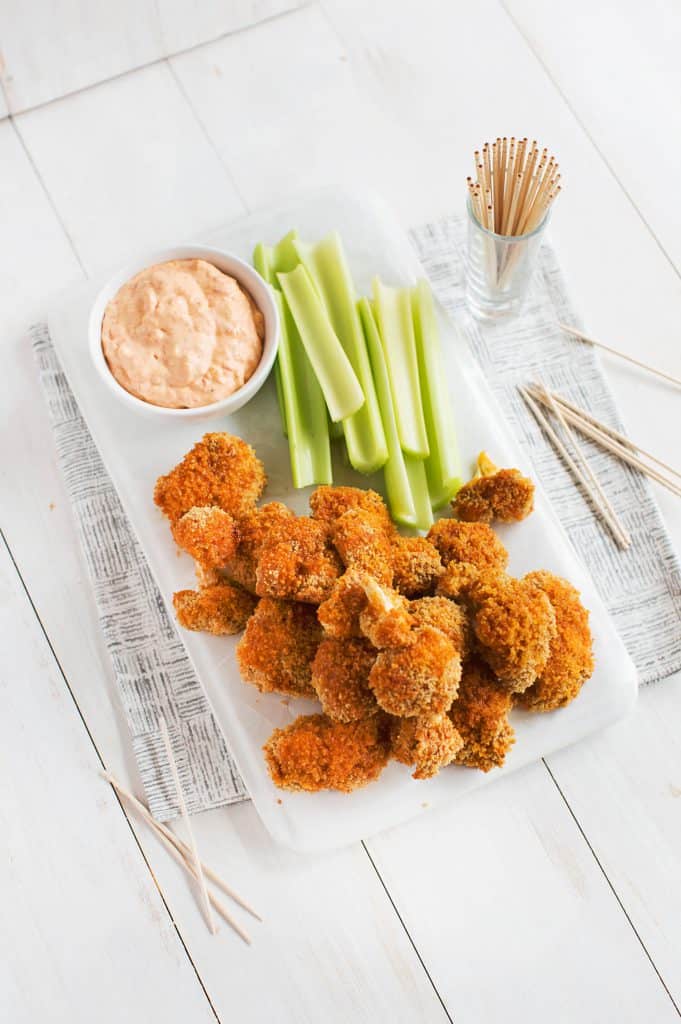 Spicy Allspice Cauliflower Bites
These Spicy Cauliflower Bites are crunchy, flavorful and pair so well with the creamy allspice cheese dip that goes with them. This recipe can be made with chicken if you don't prefer a vegetarian option.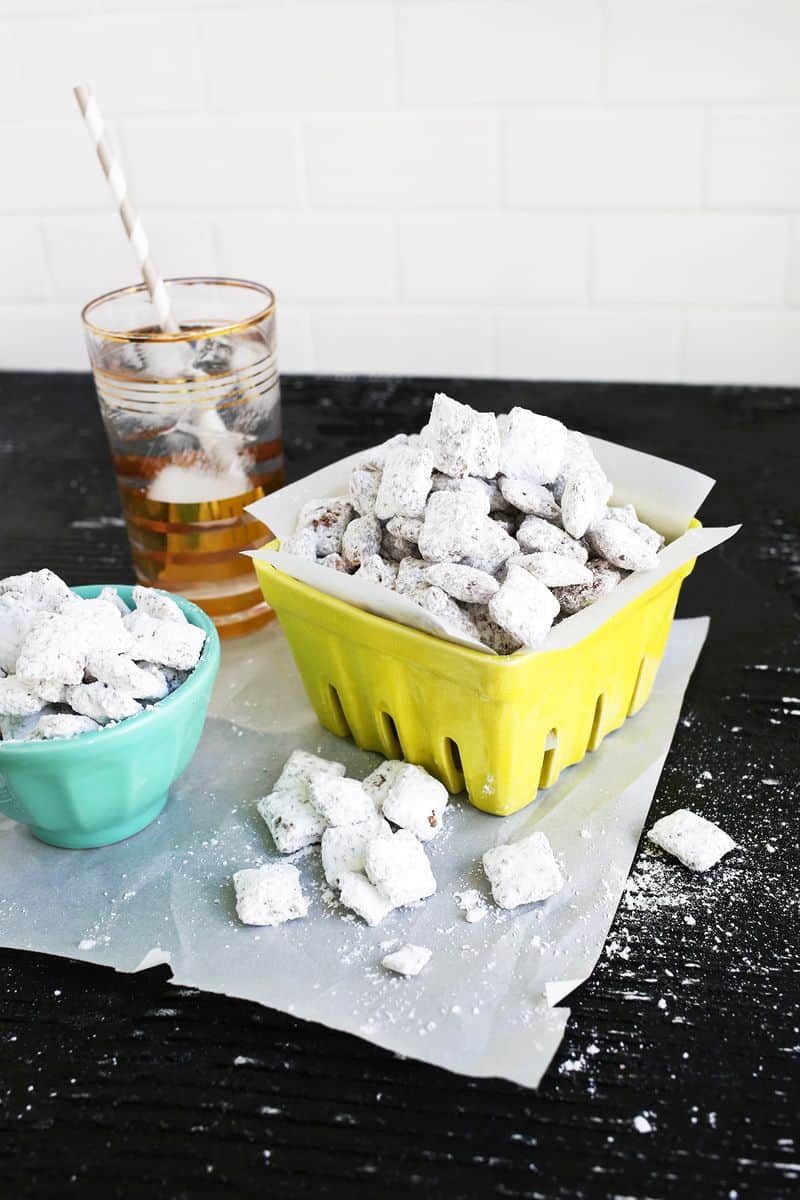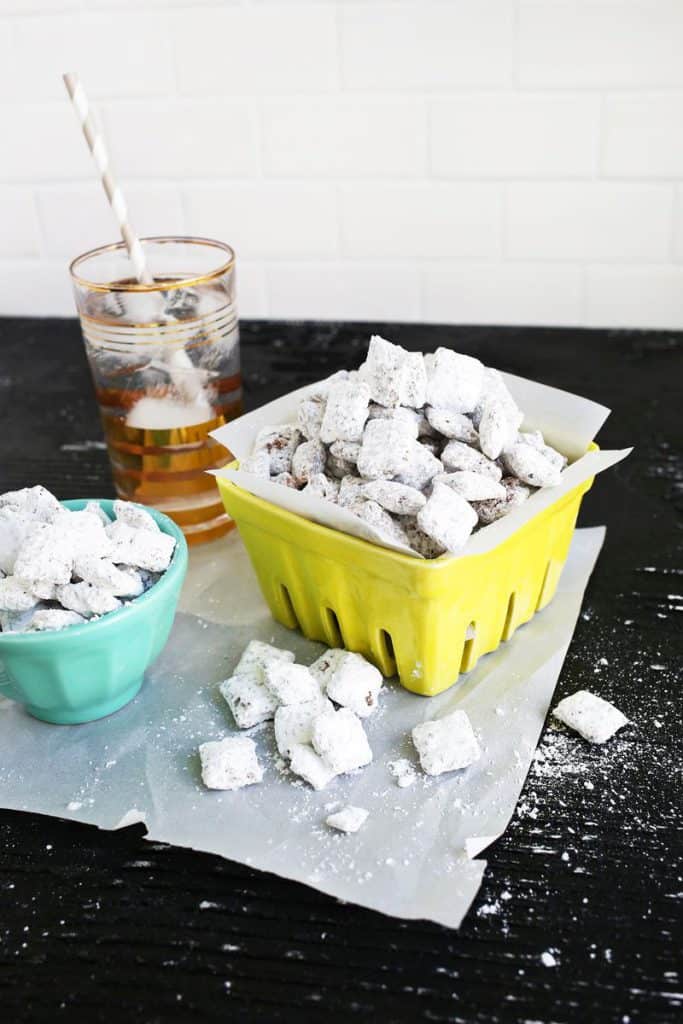 Nutella puppy food
You can call it "puppy food" or "muddy buddies," but regardless of the name, this sweet, bite-sized treat is absolutely delicious. Make a double batch in case you run out – it's addicting!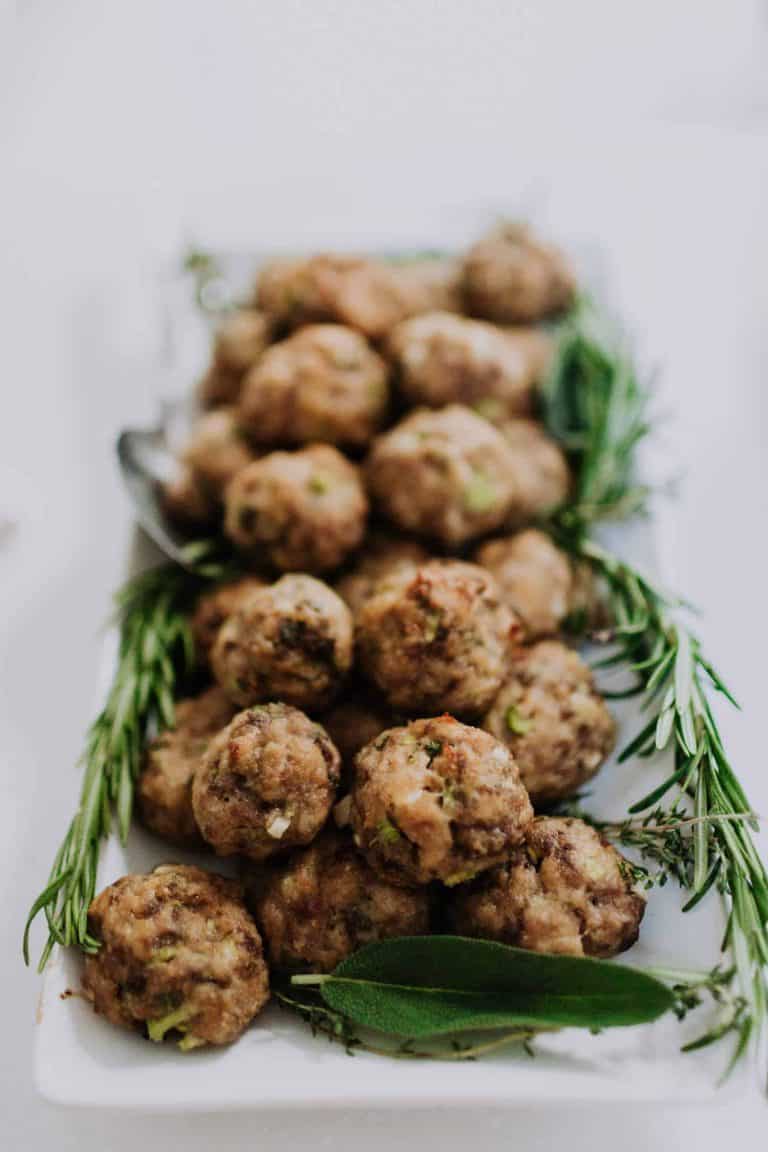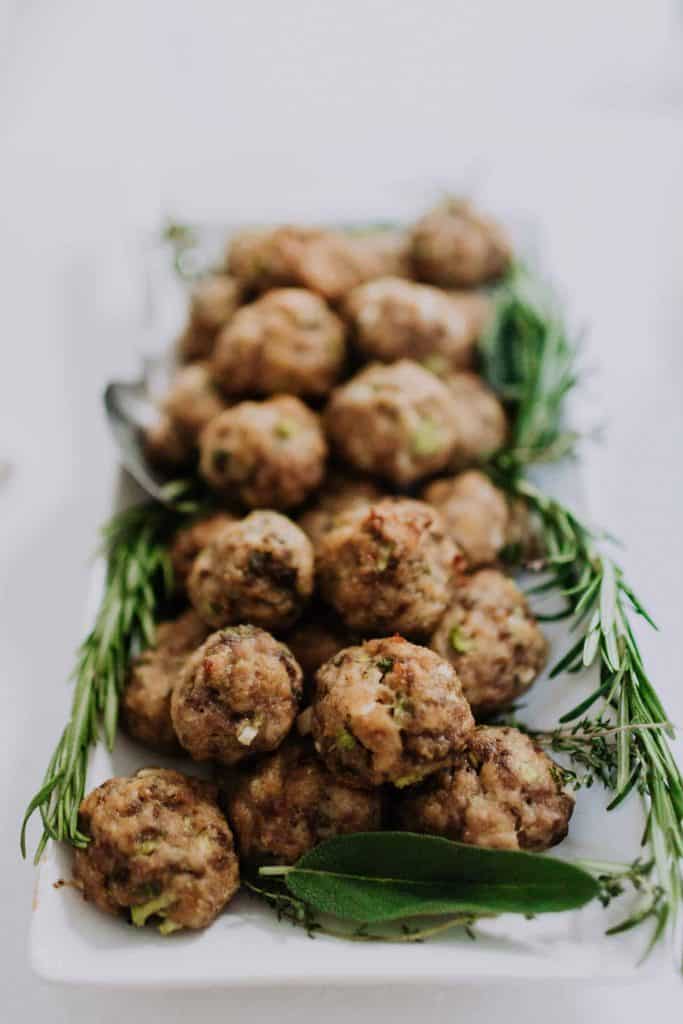 Fill meatballs
You don't have to wait for the holidays to enjoy these awesome meatballs. They're easy to make, moist, and delicious. They've got all the flavors of the Thanksgiving Day filling. Yummy!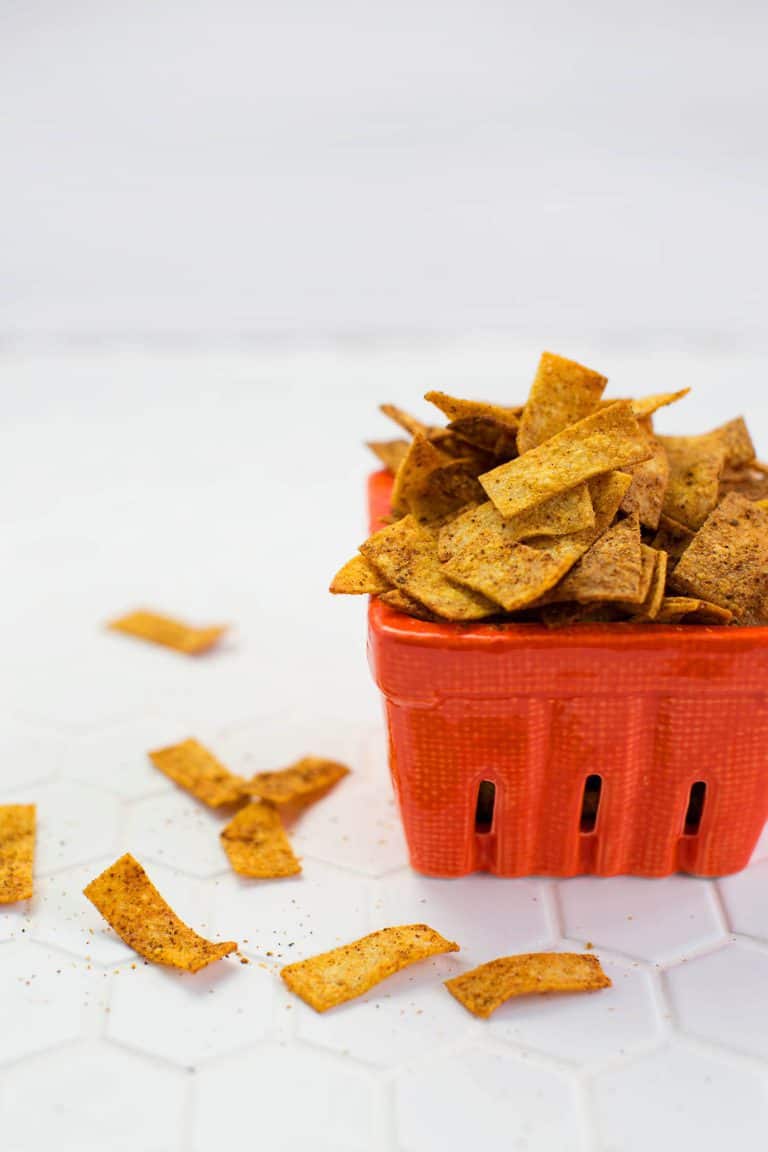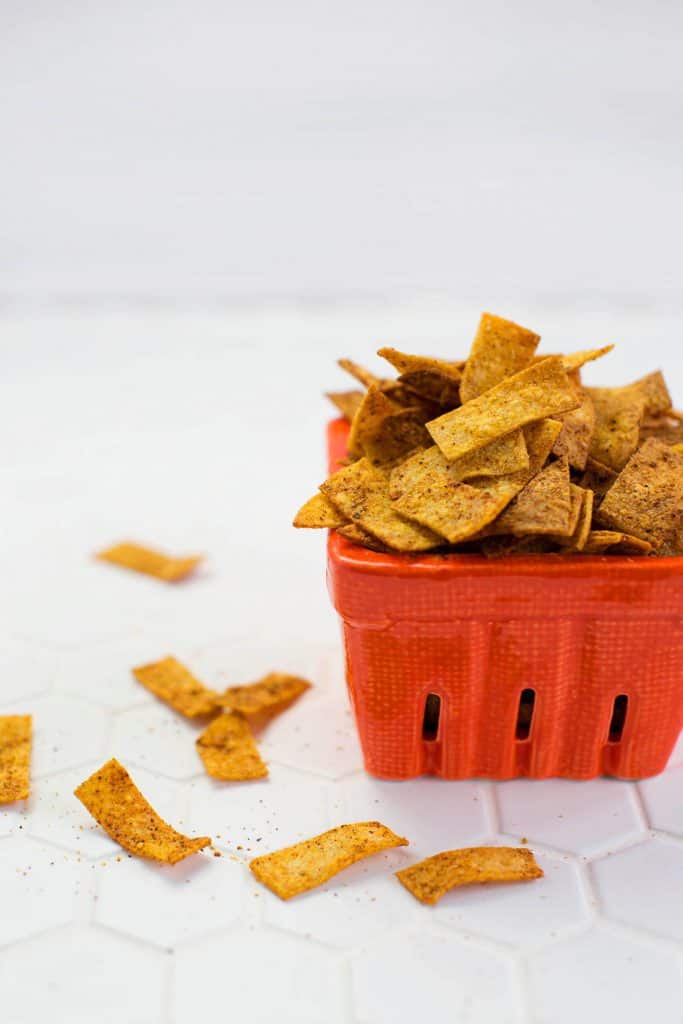 Baked Chili Cheese Chips
This is a lightened-up version of Fritos with all the ingredients you can pronounce (but still dangerously good). Fill a bowl with this homemade bite-sized snack and watch it disappear.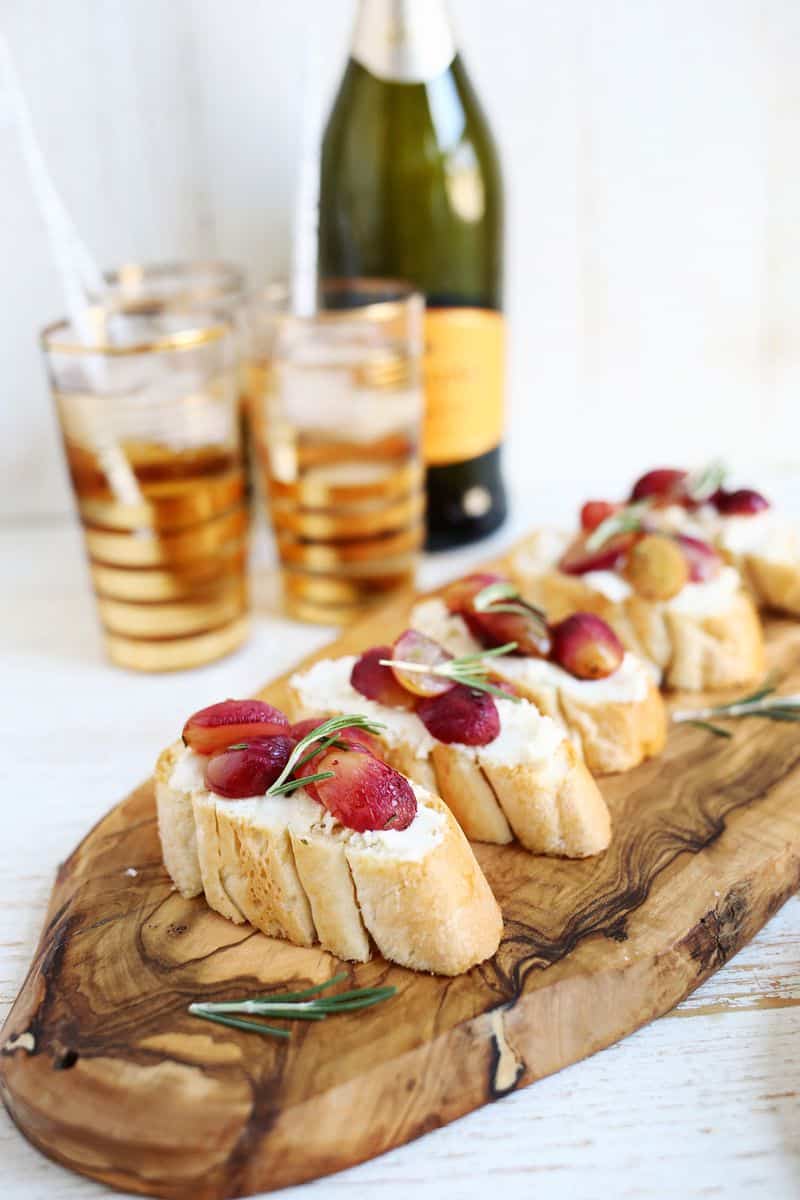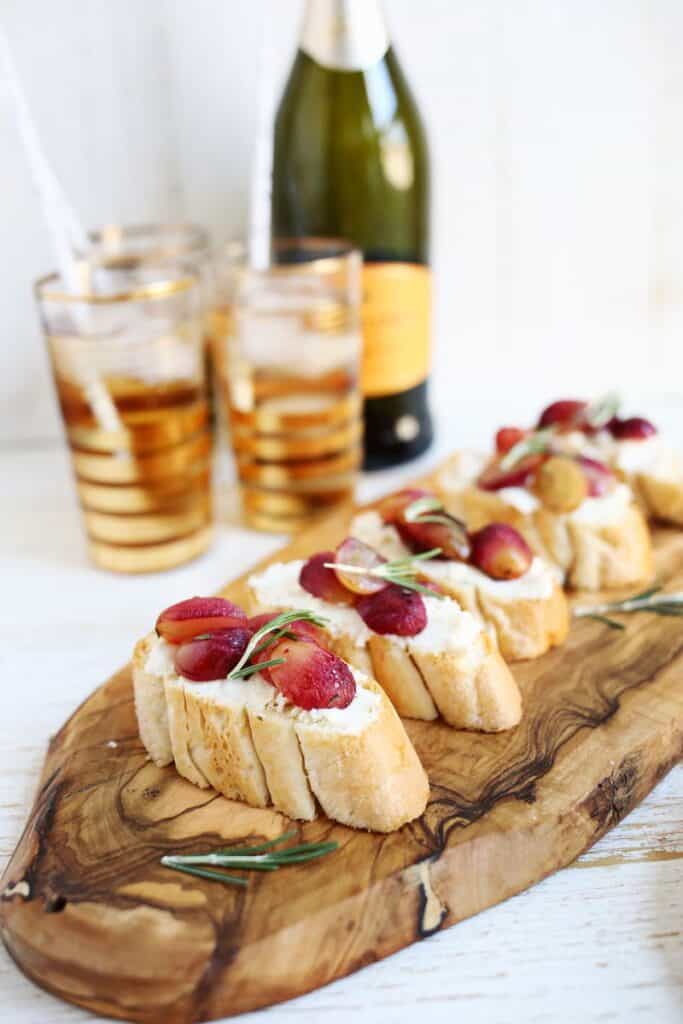 Grape honey goat cheese crostini
Honey goat cheese pairs so well with the sweet taste of roasted grapes and rosemary. And it all comes together in a nice crunch with toasted crostini underneath. Your guests will love this recipe.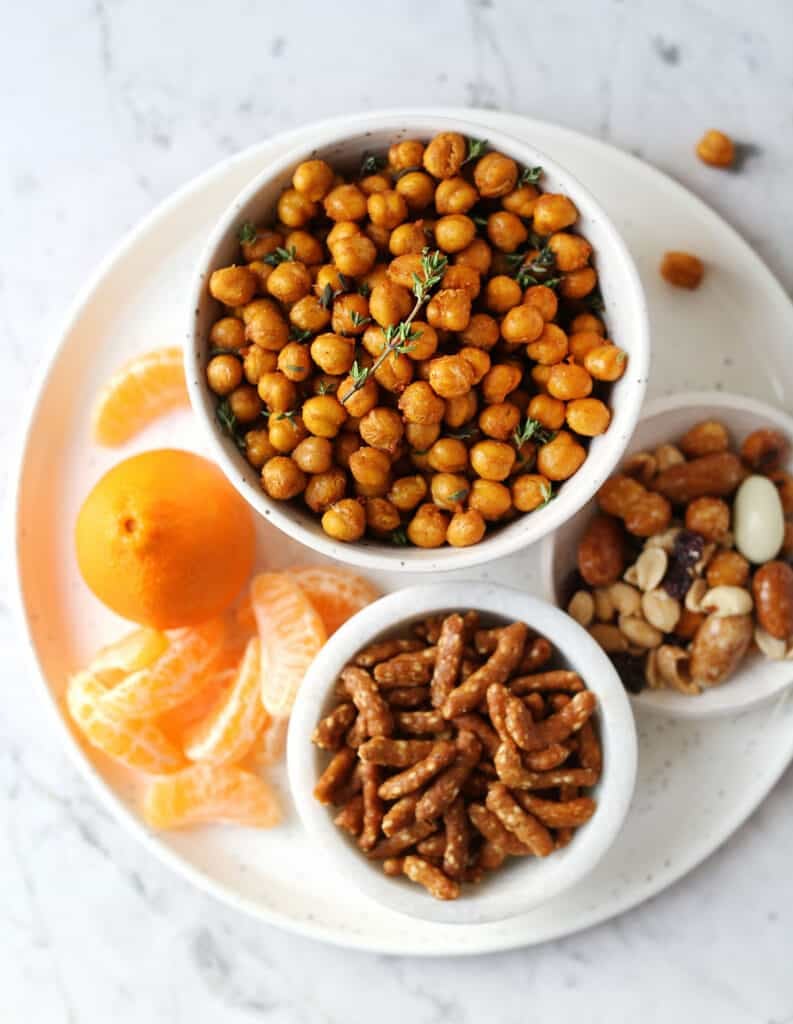 Crispy Air Fryer Chickpeas
These chickpeas are anything but boring. Air Roasted Chickpeas are ultra crispy and there are so many ways to flavor them depending on your preference. Bonus points for a healthy finger food option!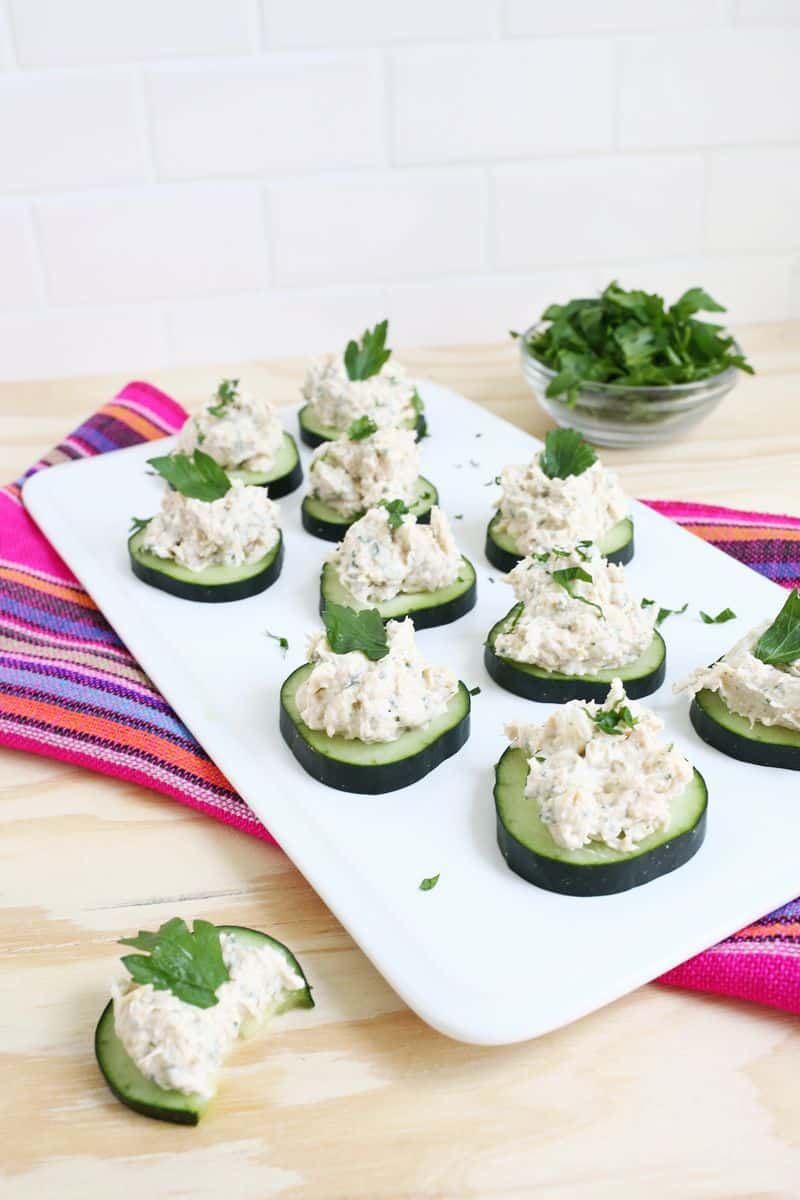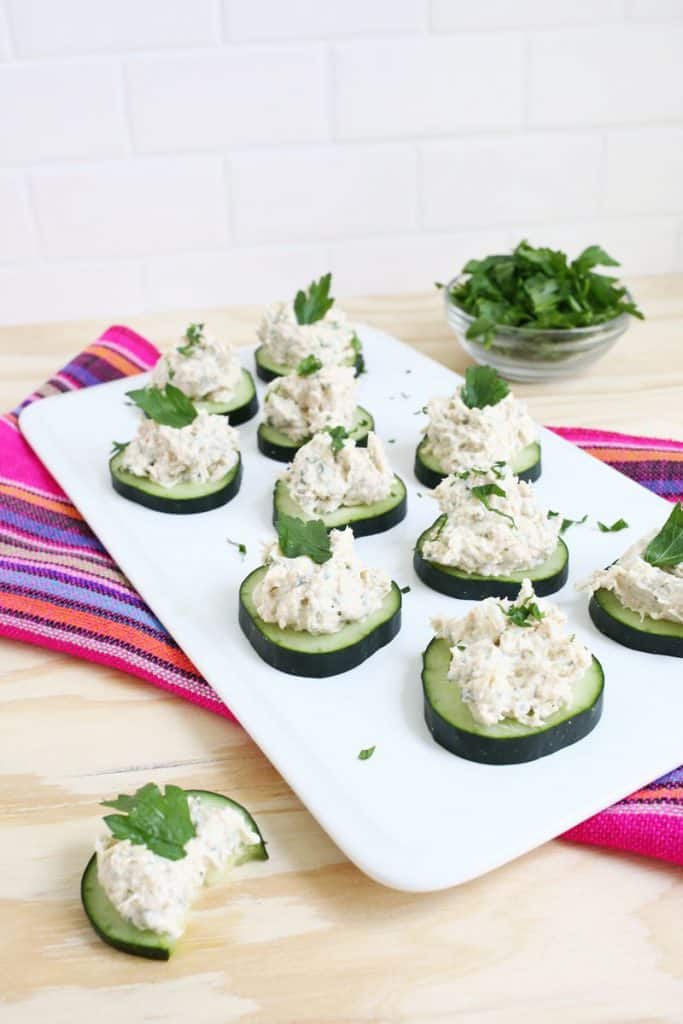 Easy creamy chicken dip
A delicious recipe for a homemade dip recipe that combines chicken with cream cheese and the salty taste of soy sauce. Serve on cucumber slices or with crackers.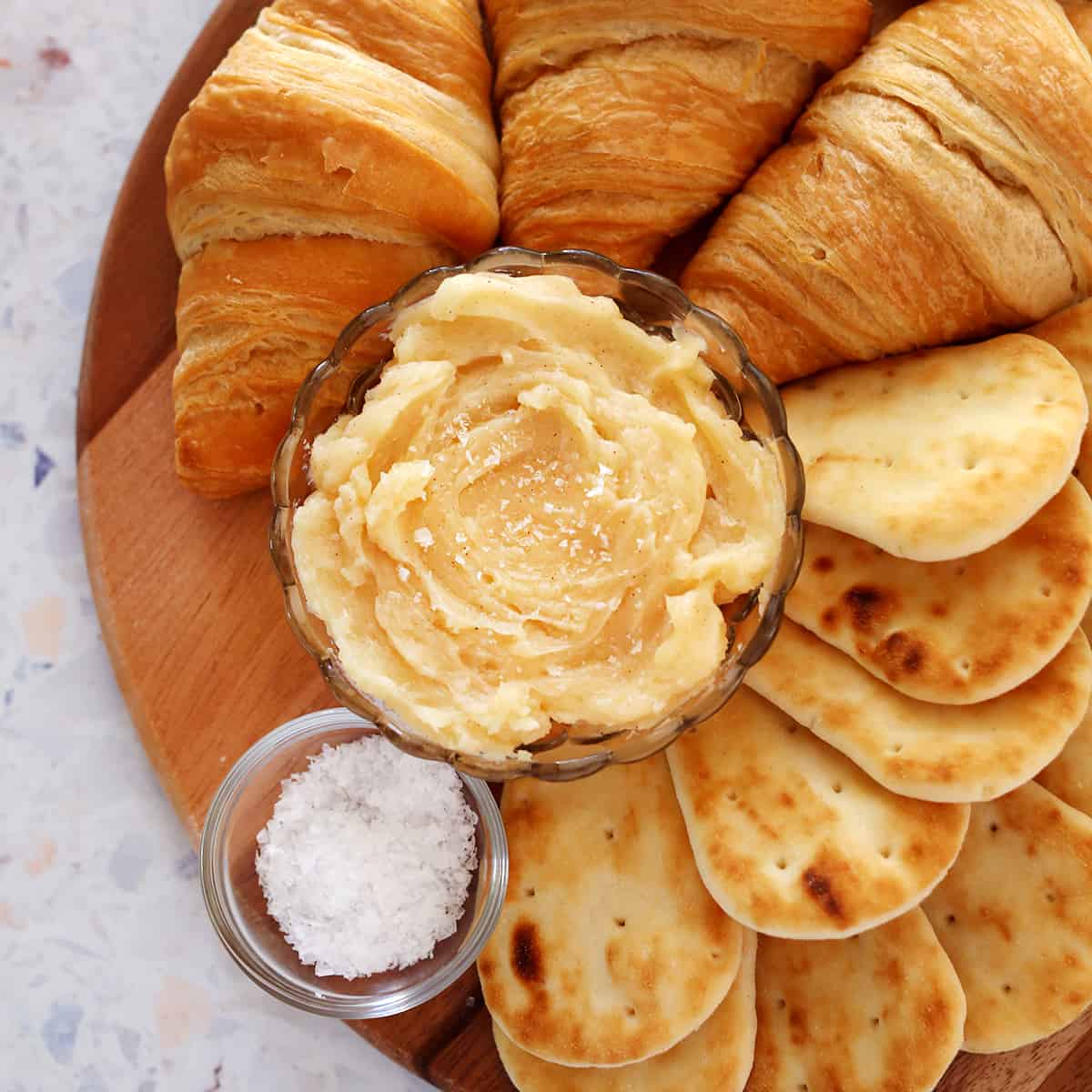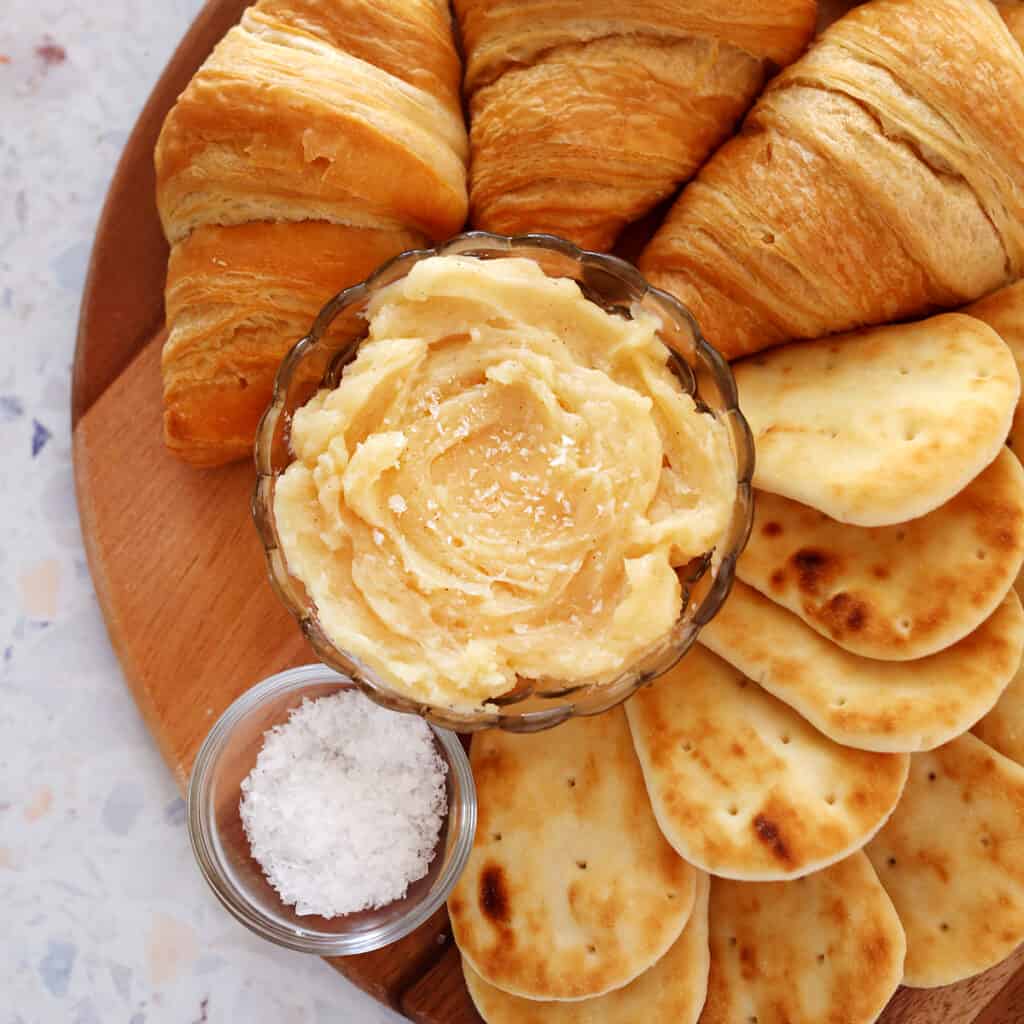 Honey Butter Board
Ever tried the butterboard trend? I can't think of a better way to enjoy smooth, honey-infused butter with things like bread, toasted bagels, or croissants. So much fun for a party or potluck!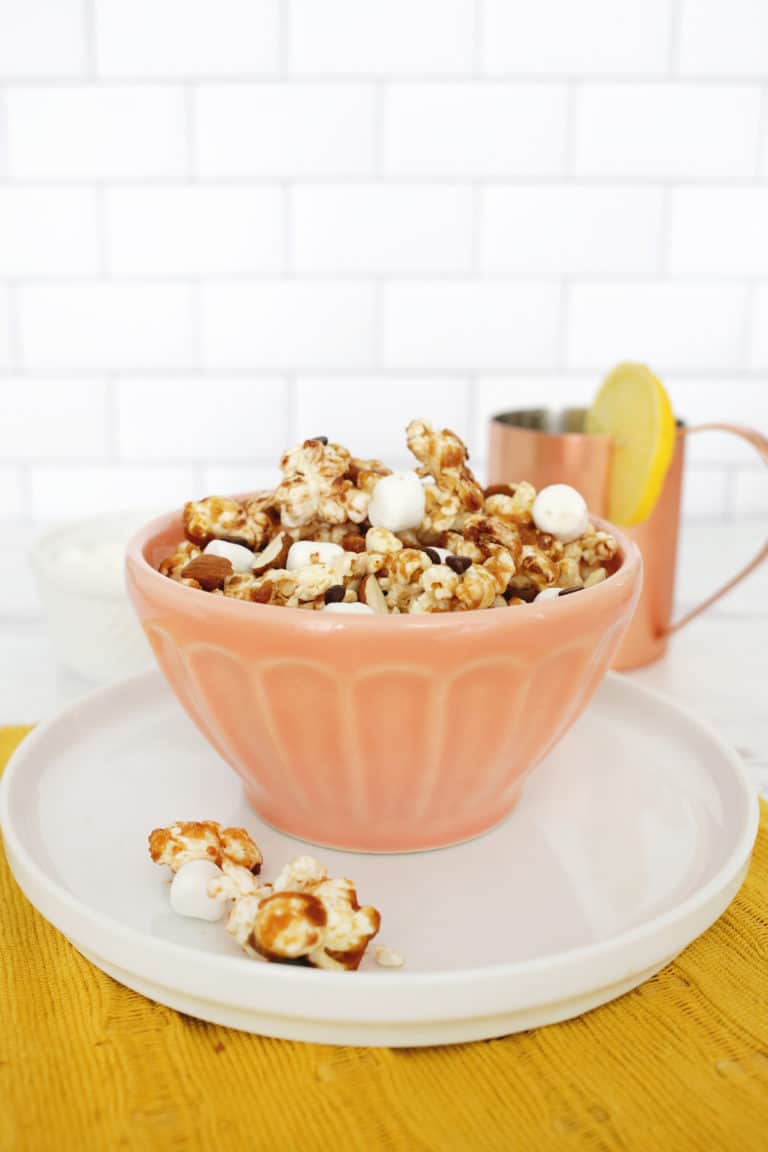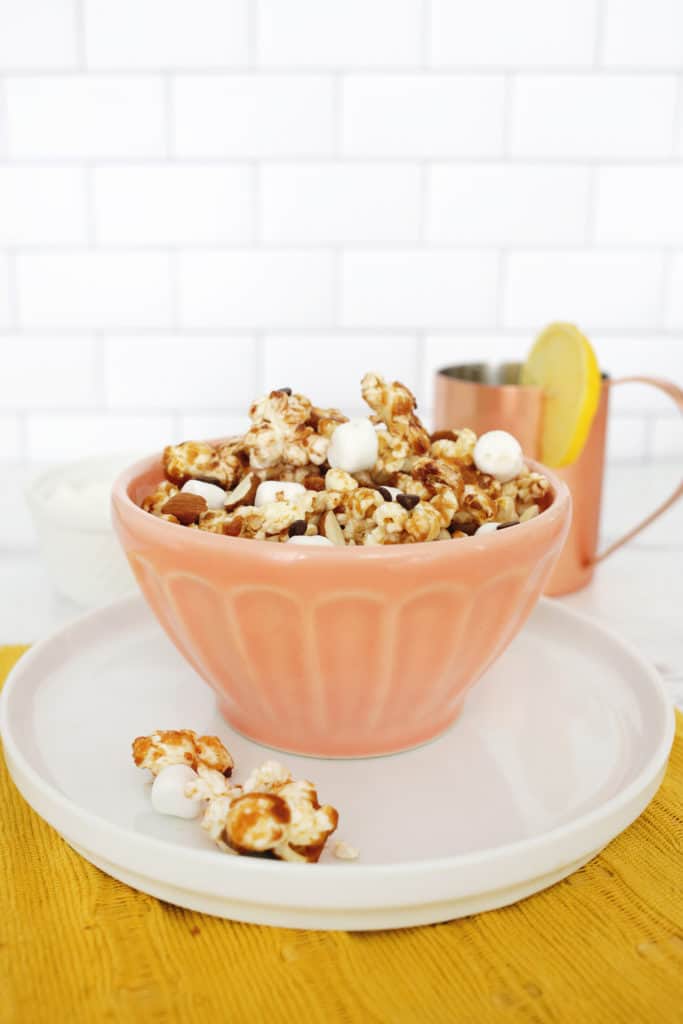 Rocky Road caramel popcorn
I love making popcorn for a party, and a bite-sized dessert like Rocky Road Caramel Popcorn (with marshmallows and chocolate chips) is a fun twist on a caramel corn. And as always, homemade popcorn is so much better!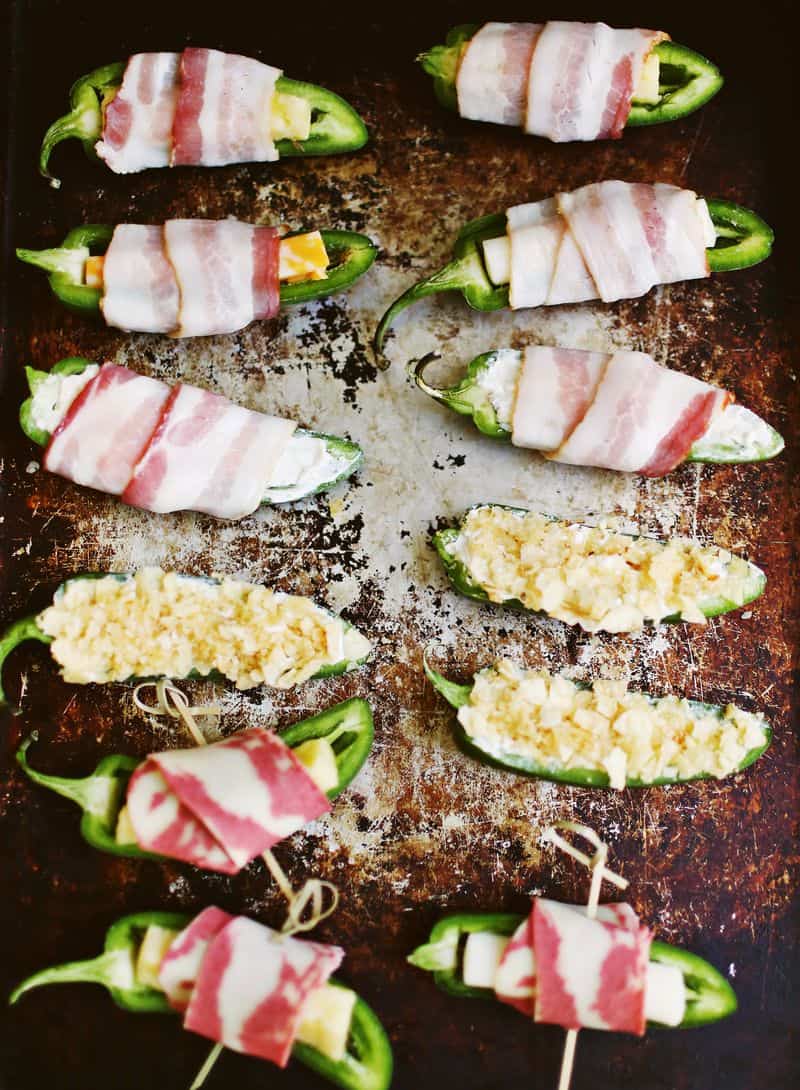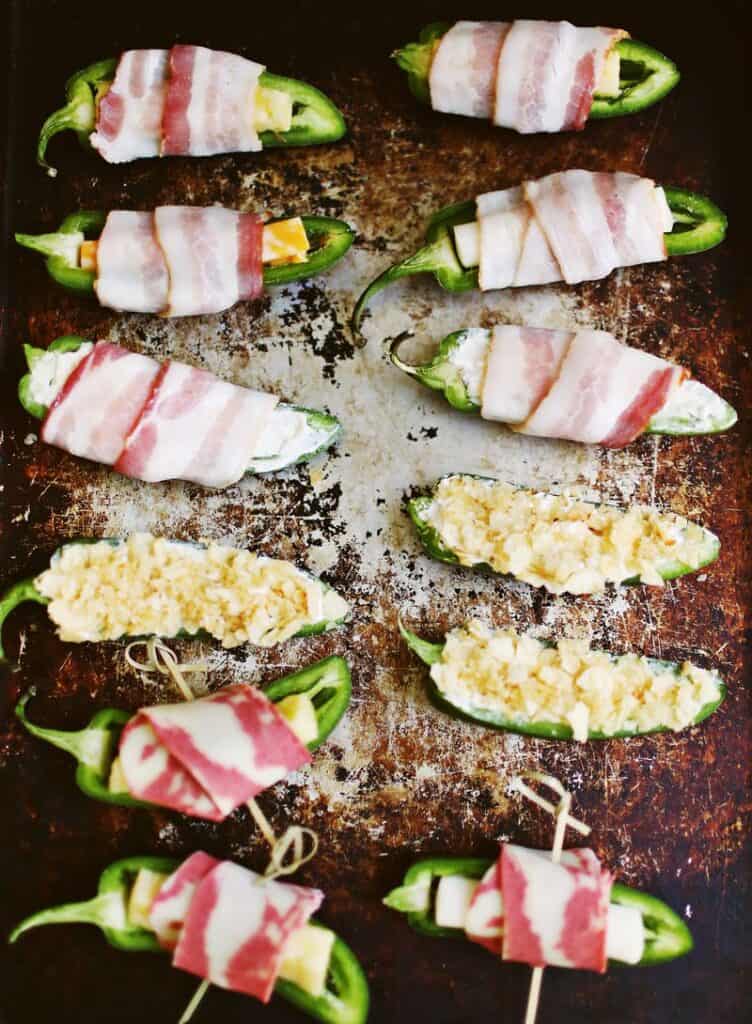 Baked Jalapeño Poppers (3 ways)
I made these baked jalapeño poppers for a fall party and they were a huge hit. This recipe has three flavors with ingredients like pineapple, shredded chips, and bacon/facon.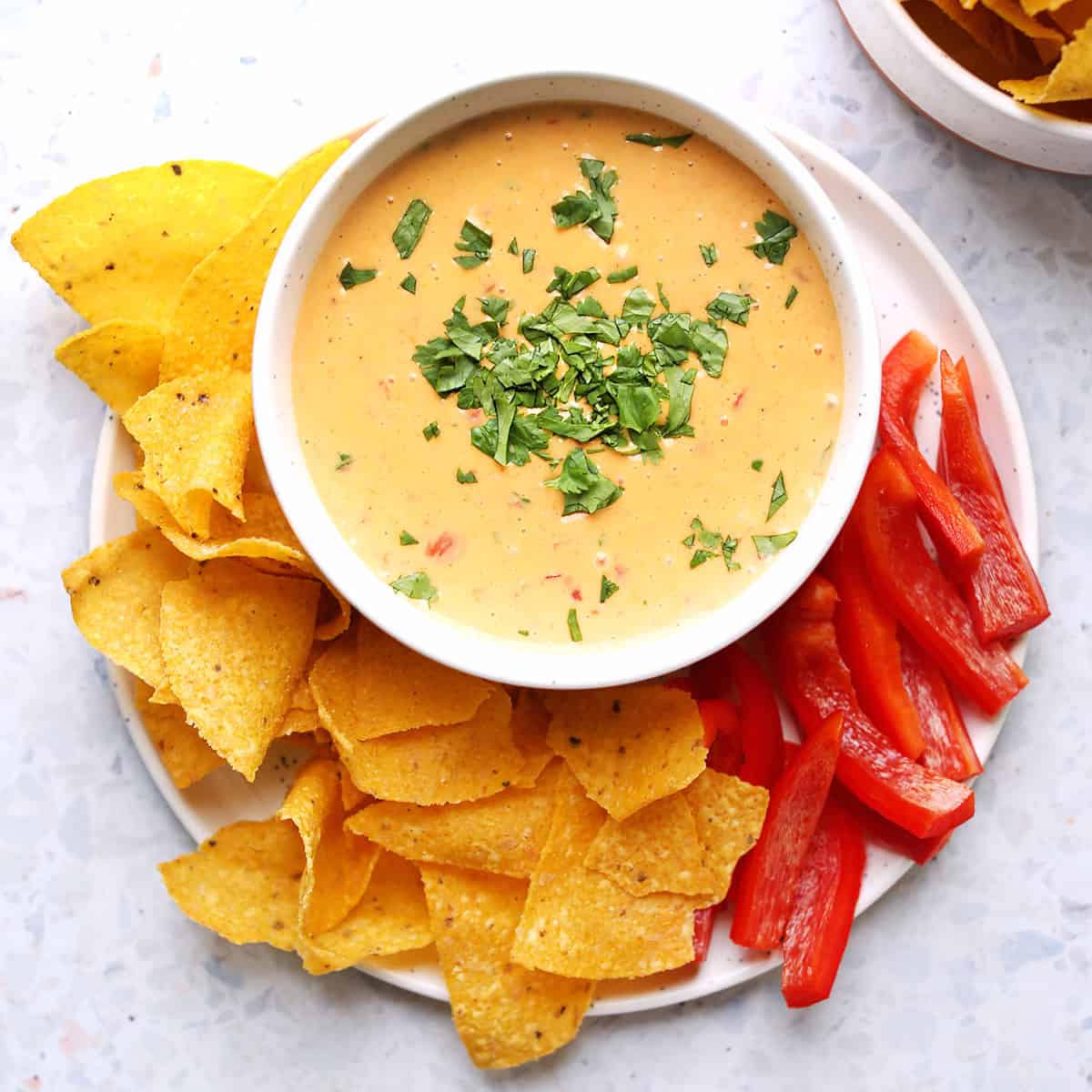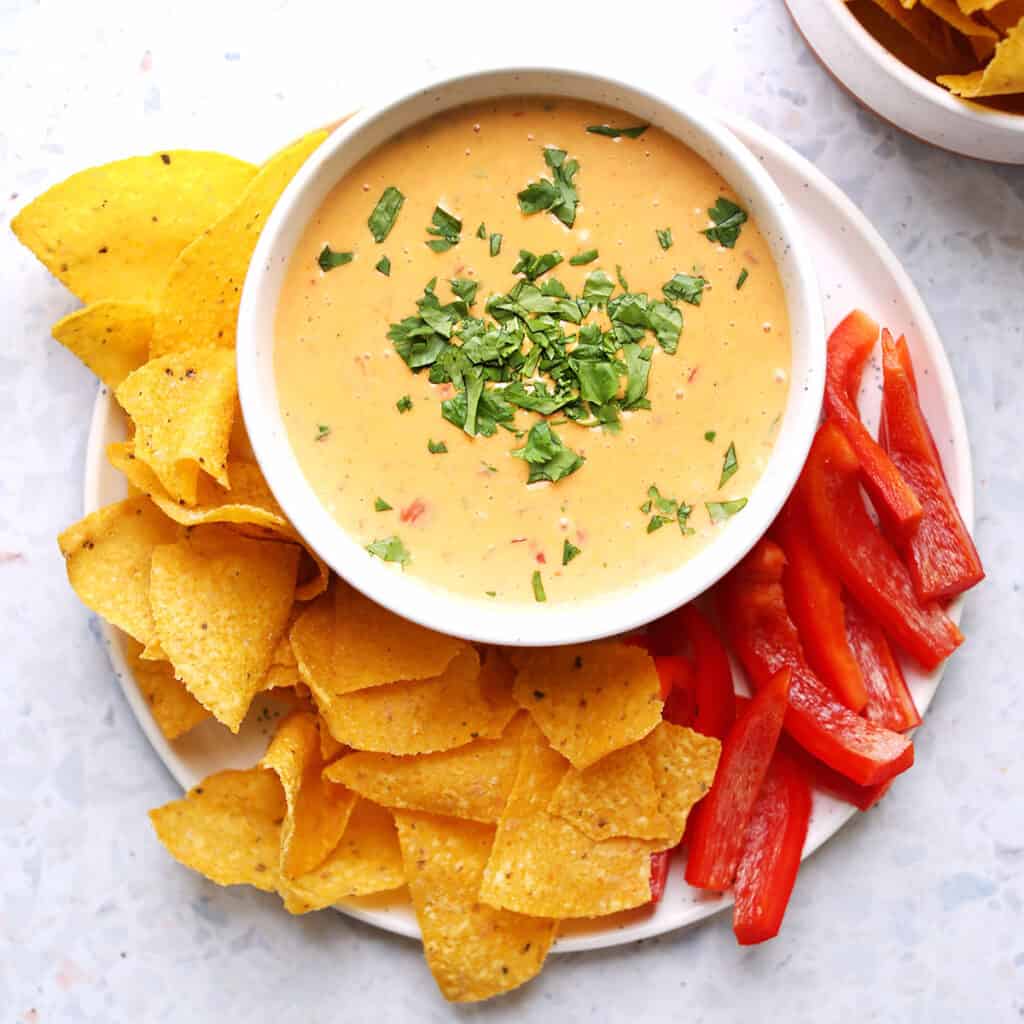 Rotel cheese dip
Rotel cheese dip literally makes a great appetizer any Opportunity – it's a classic, easy, two-ingredient recipe that you can make in one pot. And it's even better with freshly chopped cilantro on top.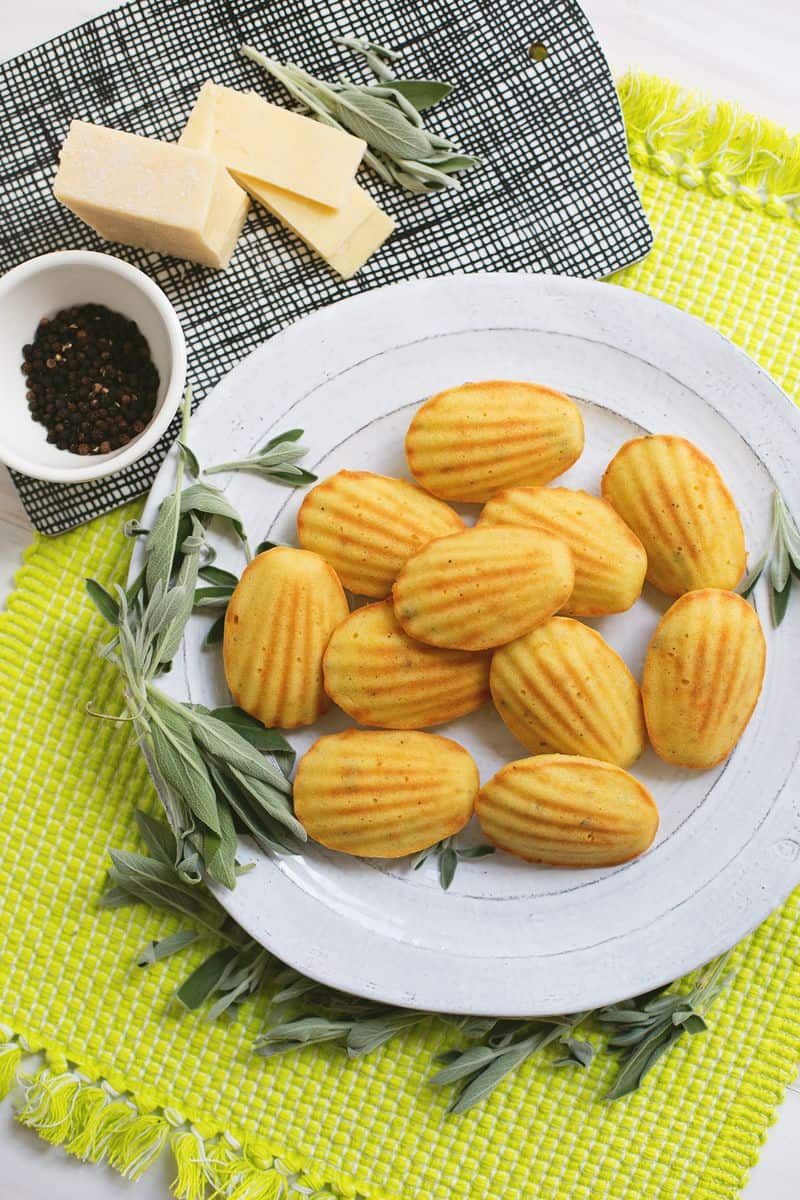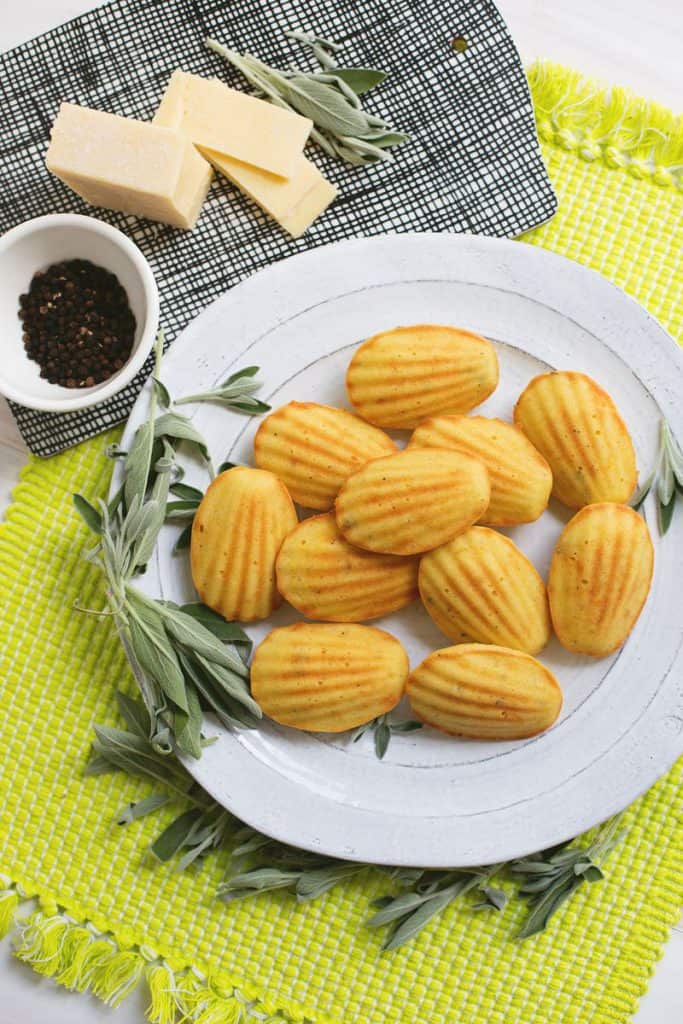 Cheesy Sage Madeleines
If you've never had sage madeleines before, think of them as cheesy cornbread muffins. They're perfect accompaniments when serving chili or soup, but they're also delicious on their own.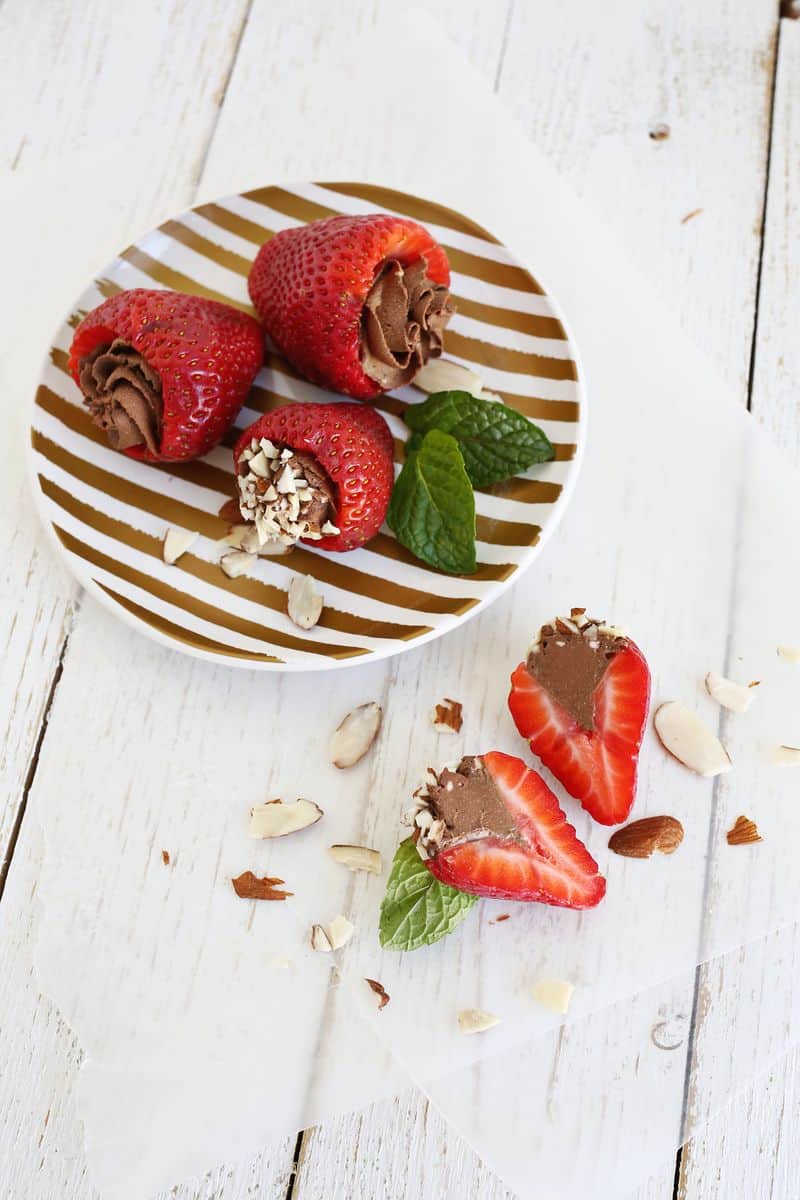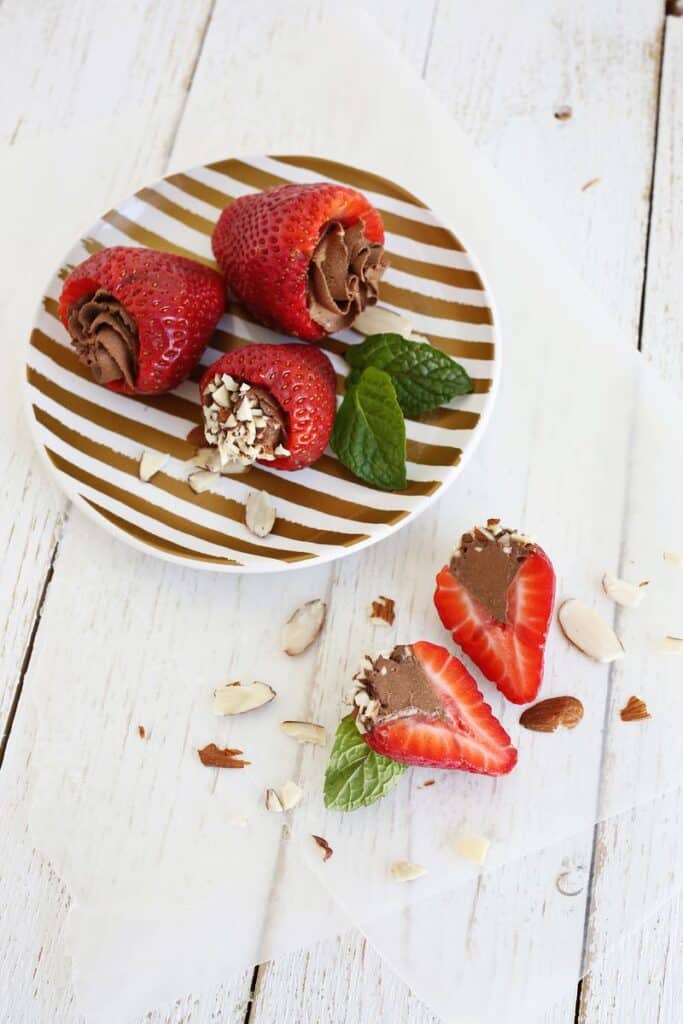 Chocolate Mousse Strawberries
Strawberries are a no-guilt sweet treat (bite-sized), but filling them with rich chocolate mousse and chopped nuts is the next treat. This recipe is also dairy free!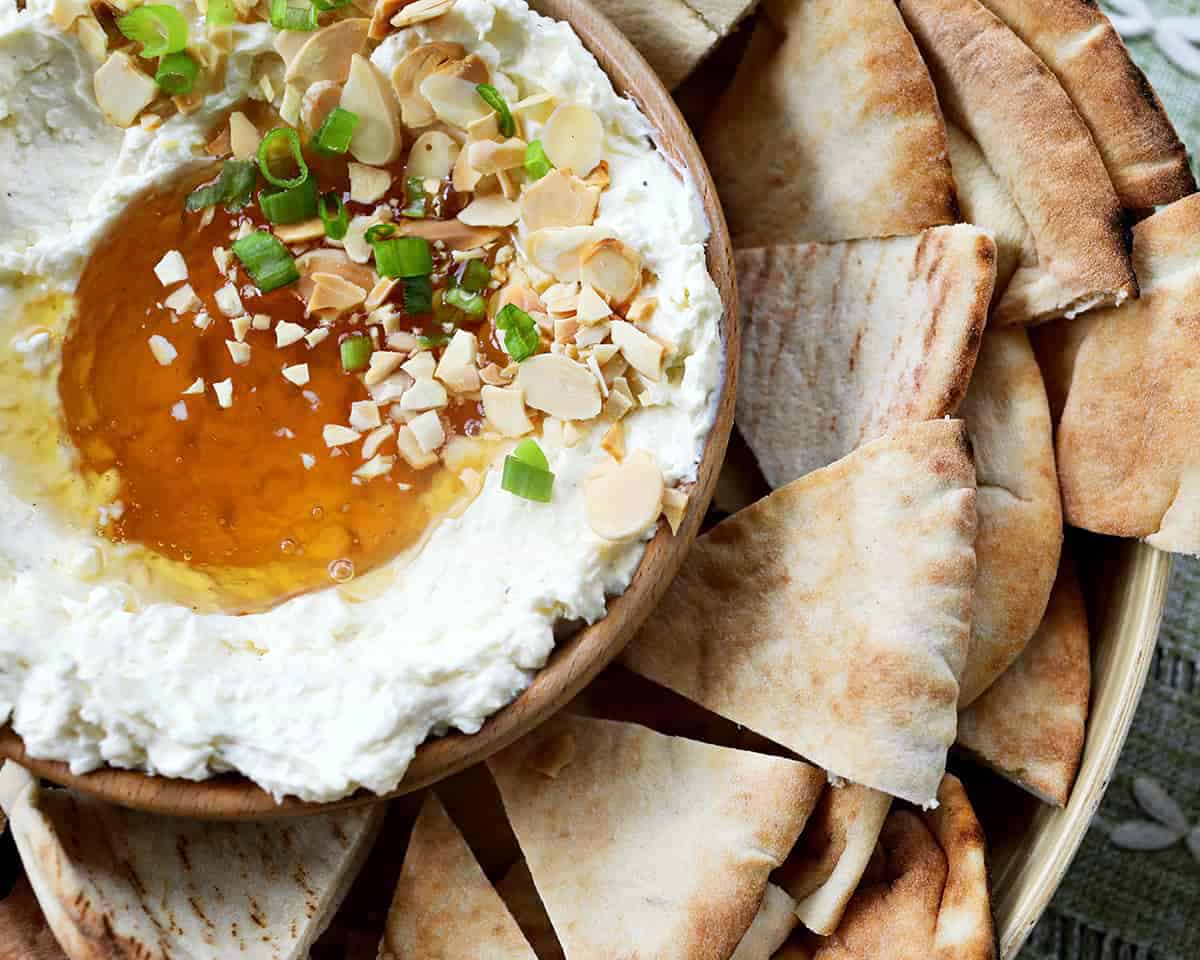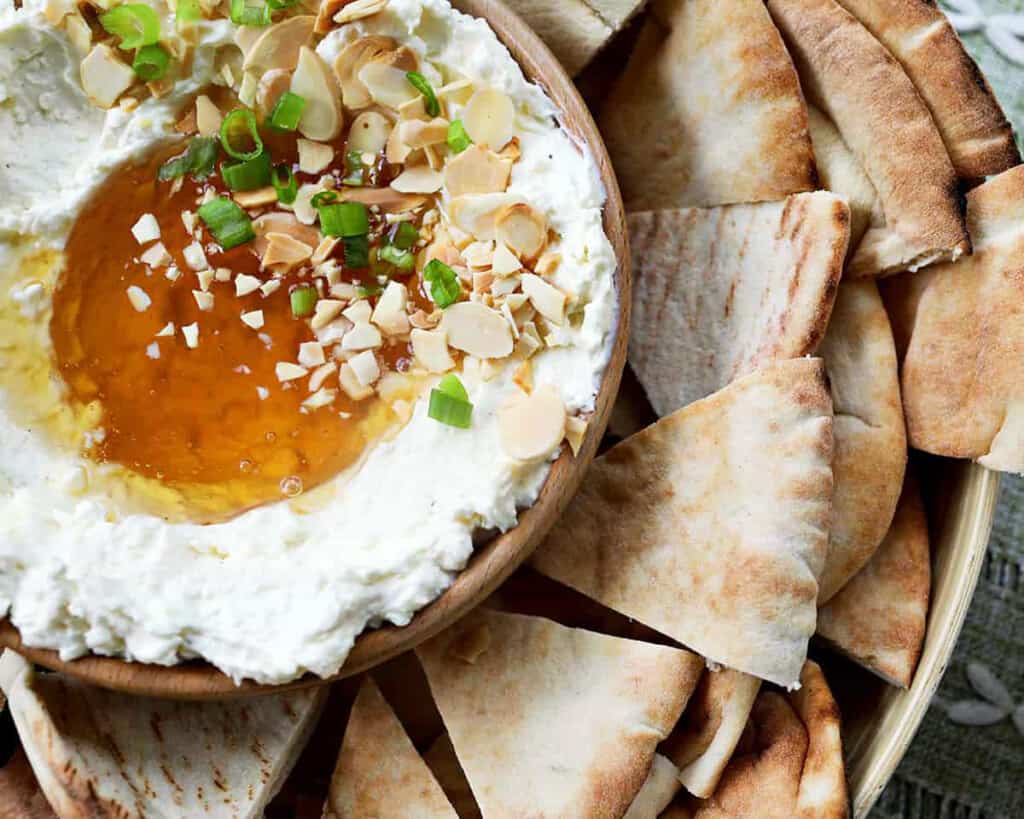 Whipped feta dip
One of Elsie's favorite appetizers, this whipped feta dip can be "whipped" in under 20 minutes. This honey dip is sweet and salty, creamy and utterly unique.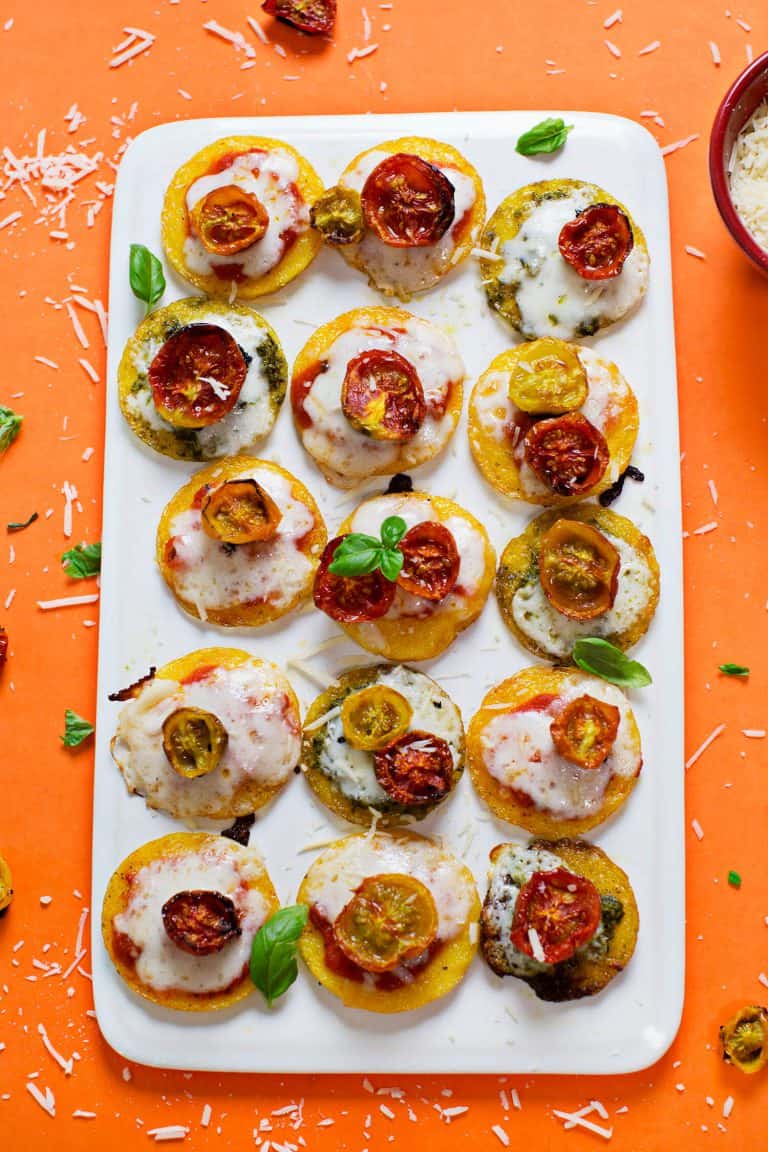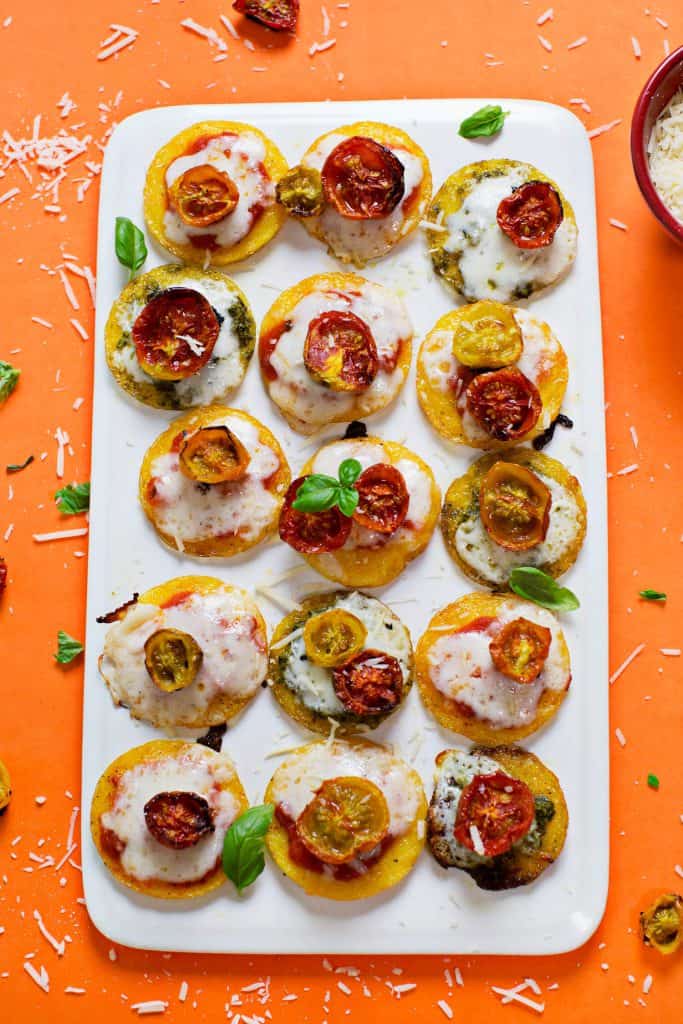 Mini polenta pizzas with roasted tomatoes
Here's a fun finger food idea – bite-sized pizzas topped with polenta and roasted tomatoes. These pizzas are topped with mozzarella and are crunchy on the outside with a hearty, soft center.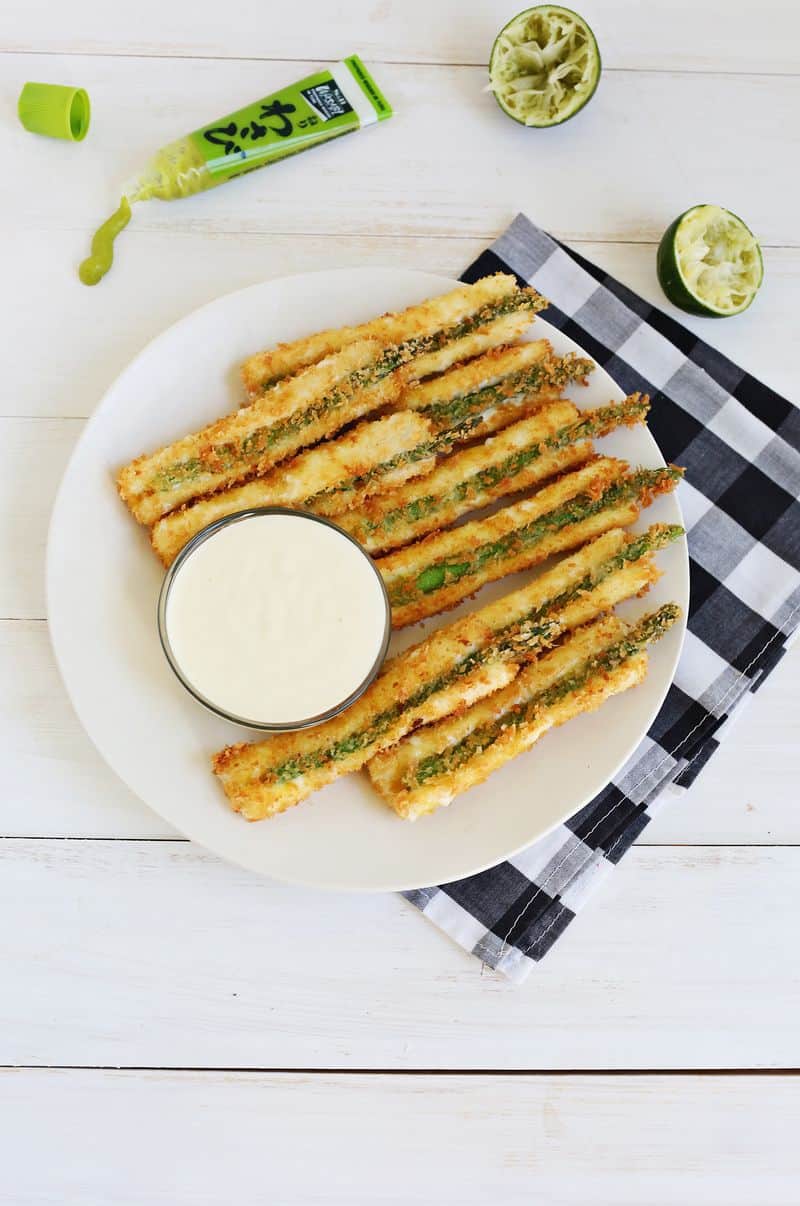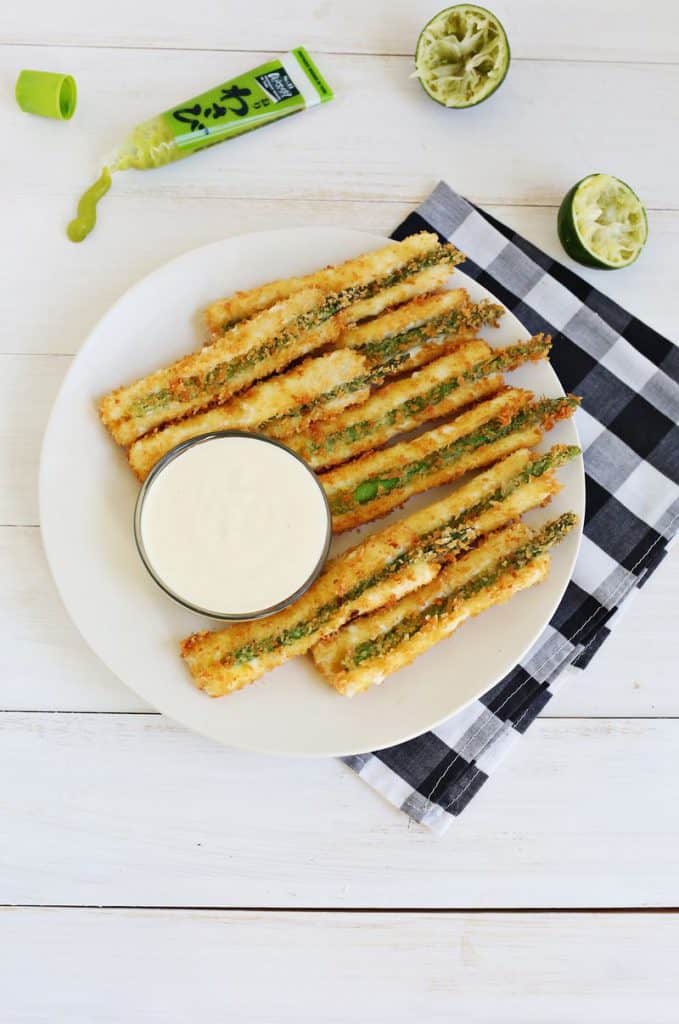 Crispy & Cheesy Asparagus Sticks
I love this cheesy and crunchy asparagus-based finger food. Inspired by Emma's favorite sushi recipe, these are super easy to make using prepackaged cheese sticks. Serve them with homemade dip for the full experience.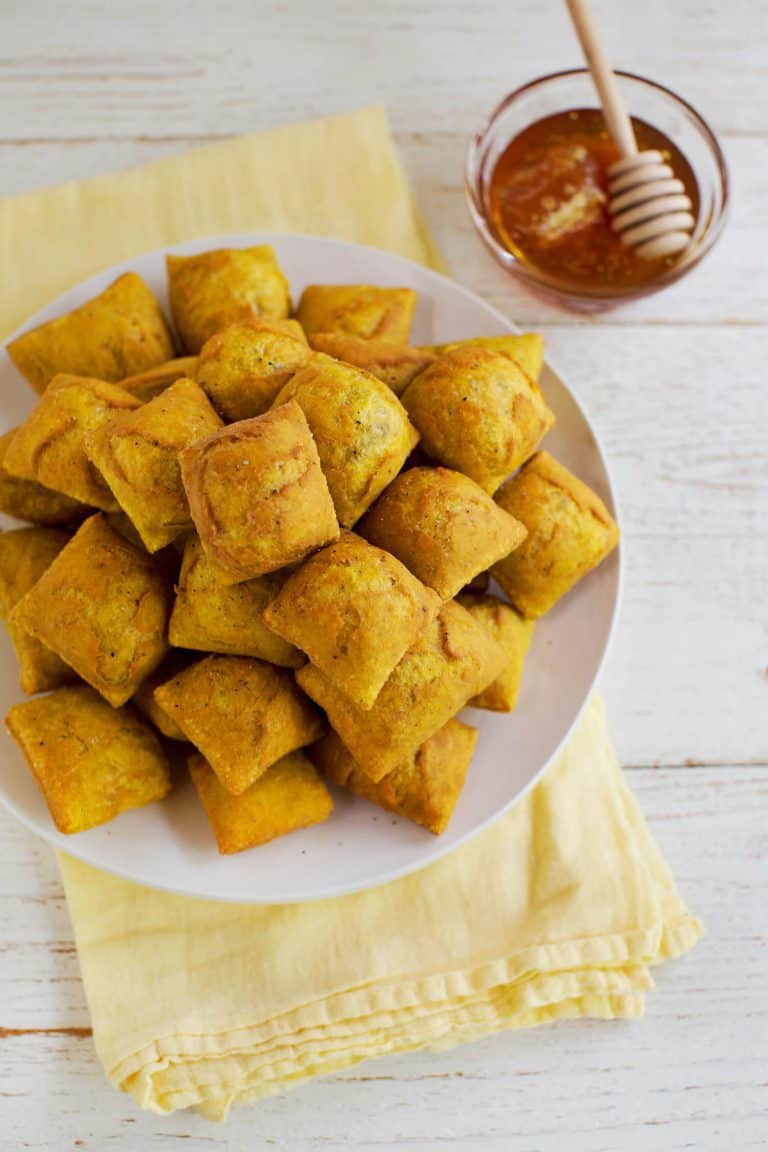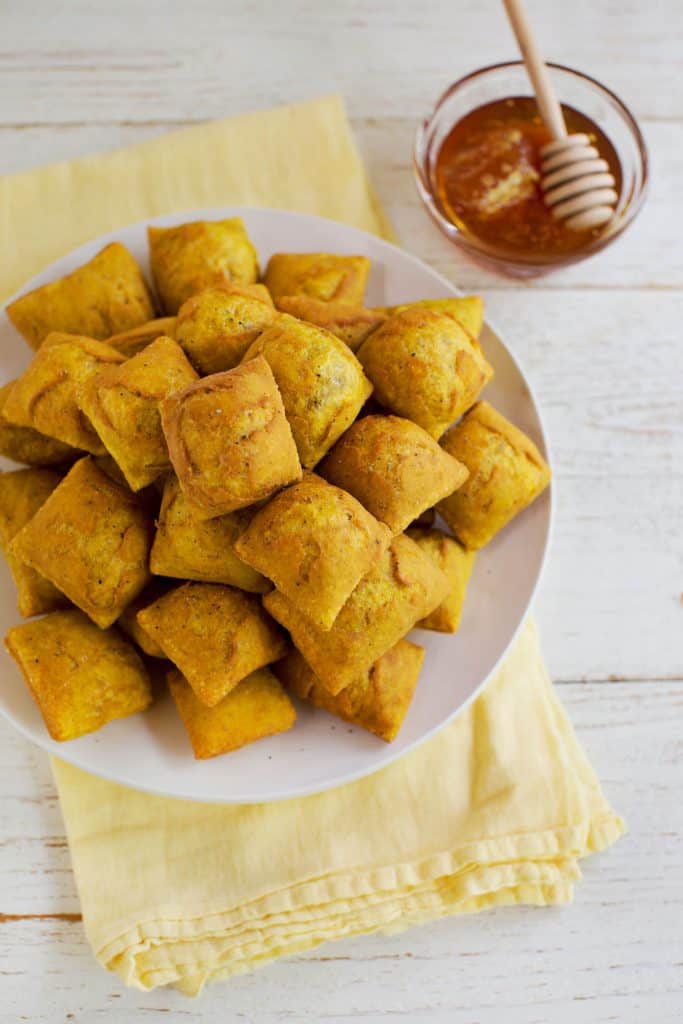 Golden spiced Sopapille
Do you have a taco dinner? I can't think of a better time to enjoy homemade fried sopapillas. The dough in this recipe is spiced up with cinnamon, ginger, turmeric and some black pepper.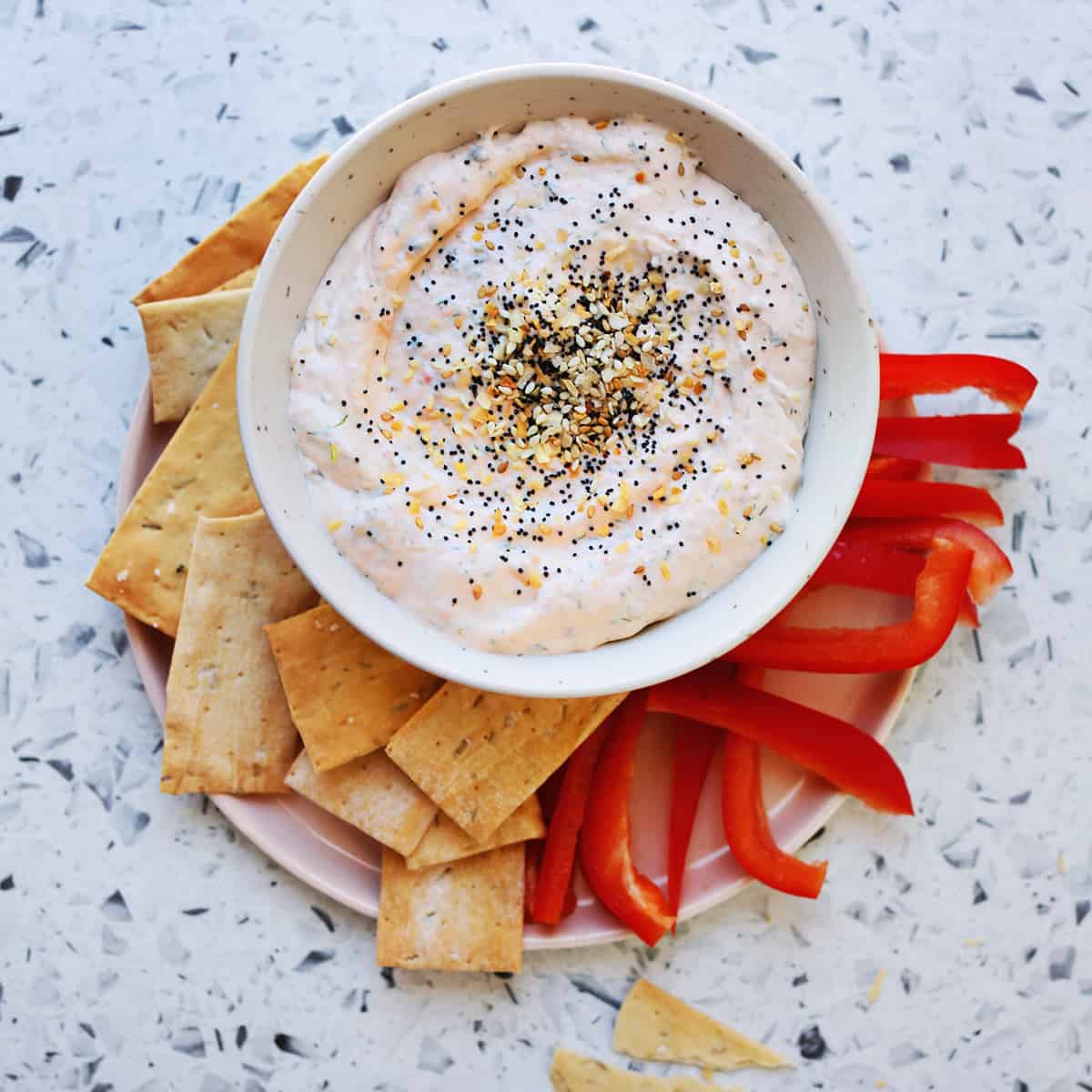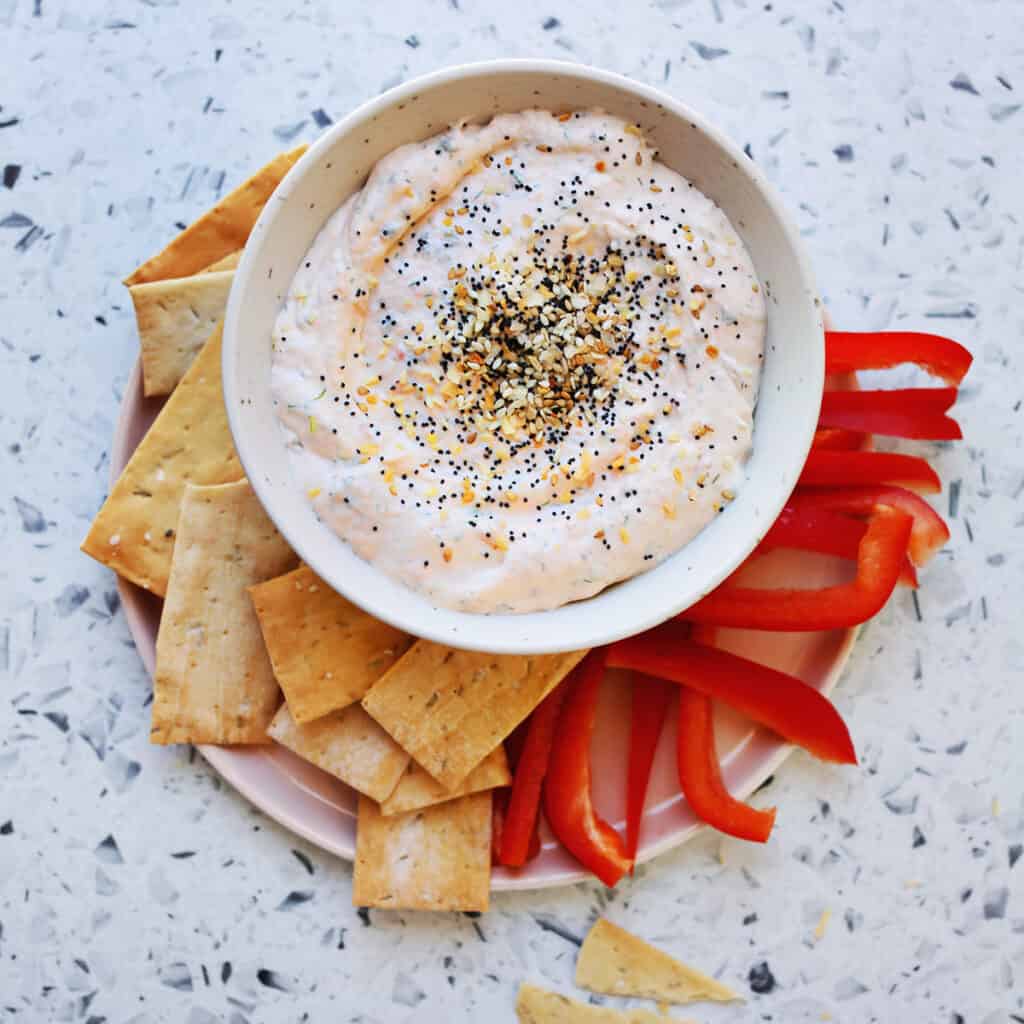 Smoked salmon dip
A creamy and savory dip made with smoked salmon and cream cheese (plus a few other ingredients). This appetizer is super easy to make! Serve with pita chips, crackers, or veggies.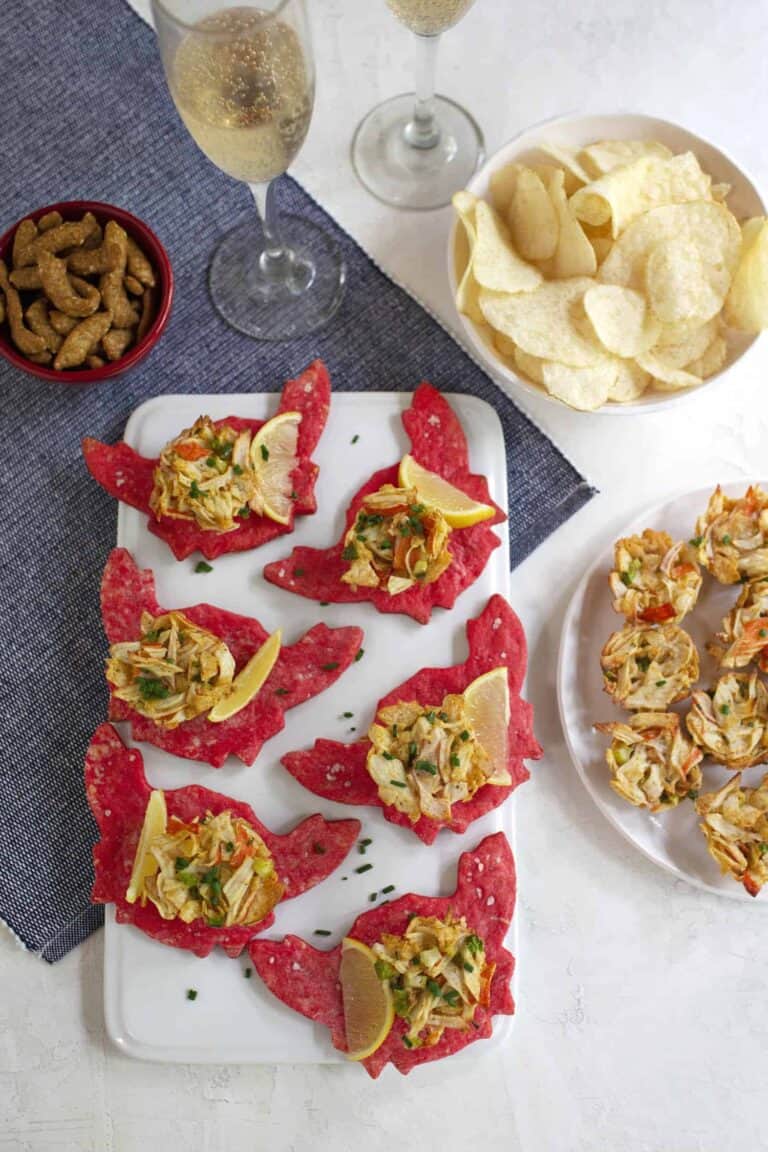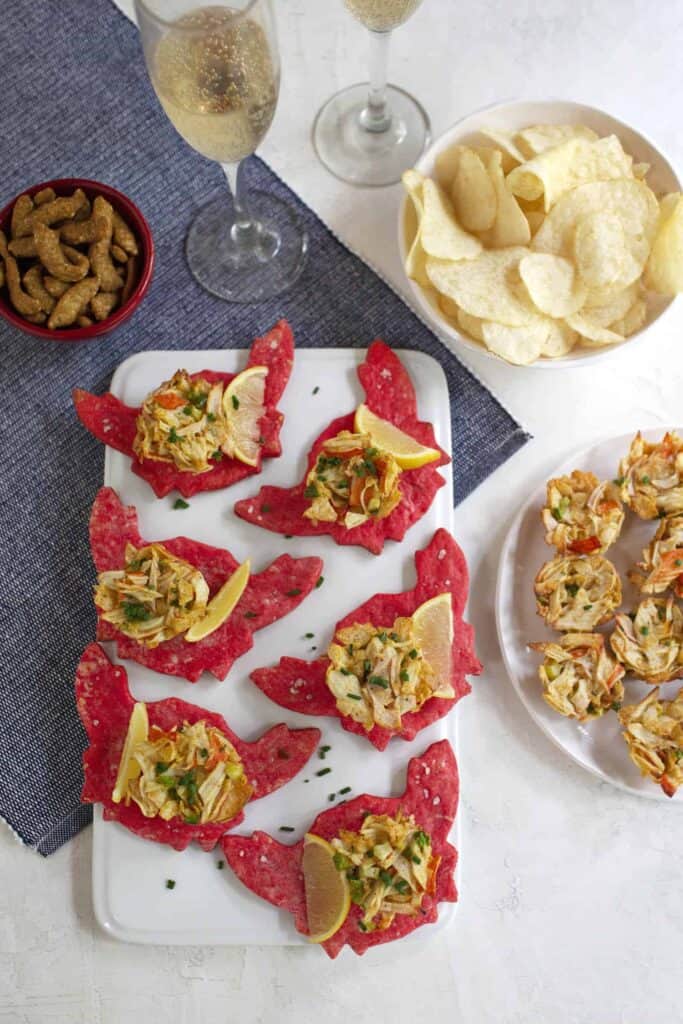 Baked Potato Chip Crab Cakes
Baked potato chips? That's right! These mini crab cakes have an added salty crunch of potato chips and can be made in a muffin pan. And they look chic.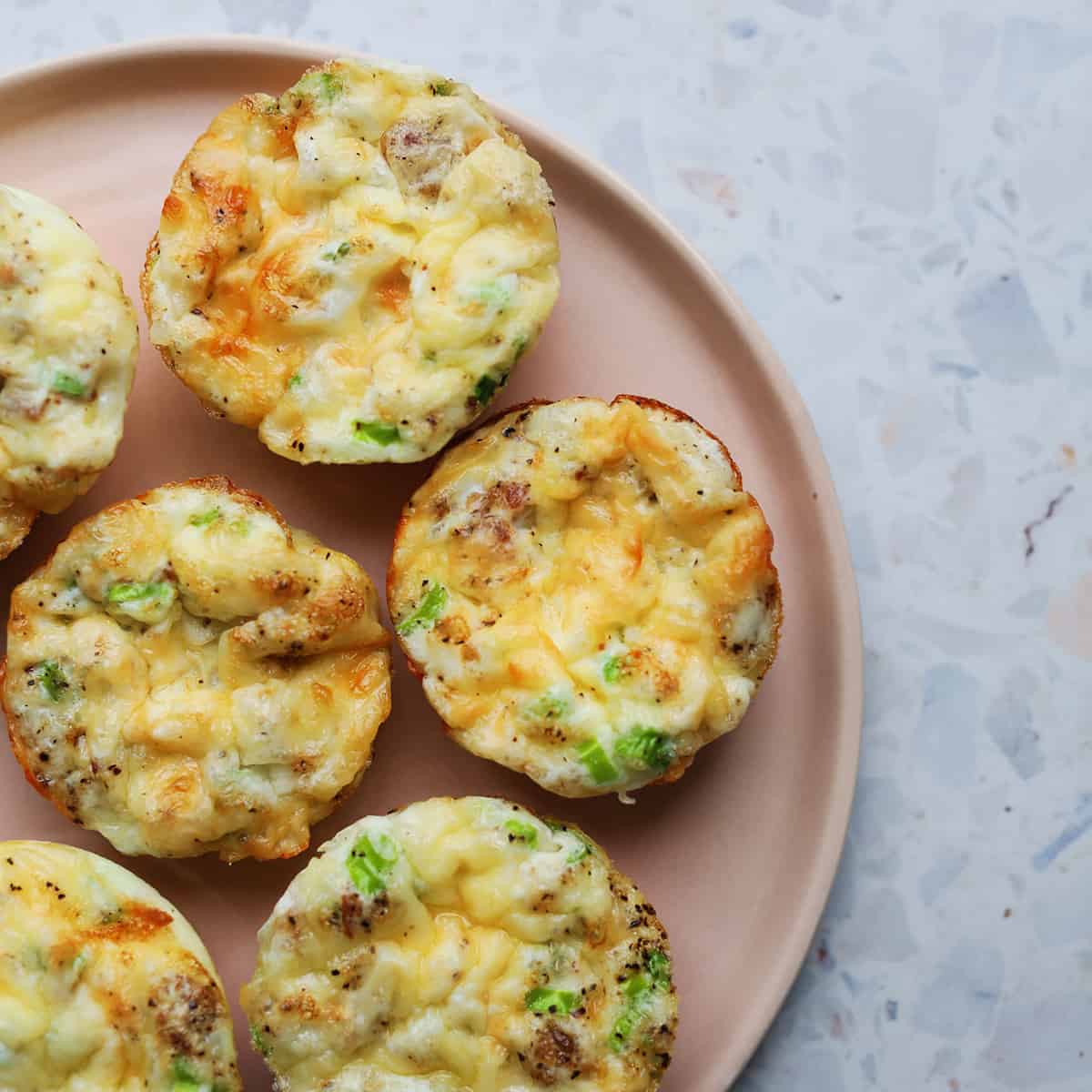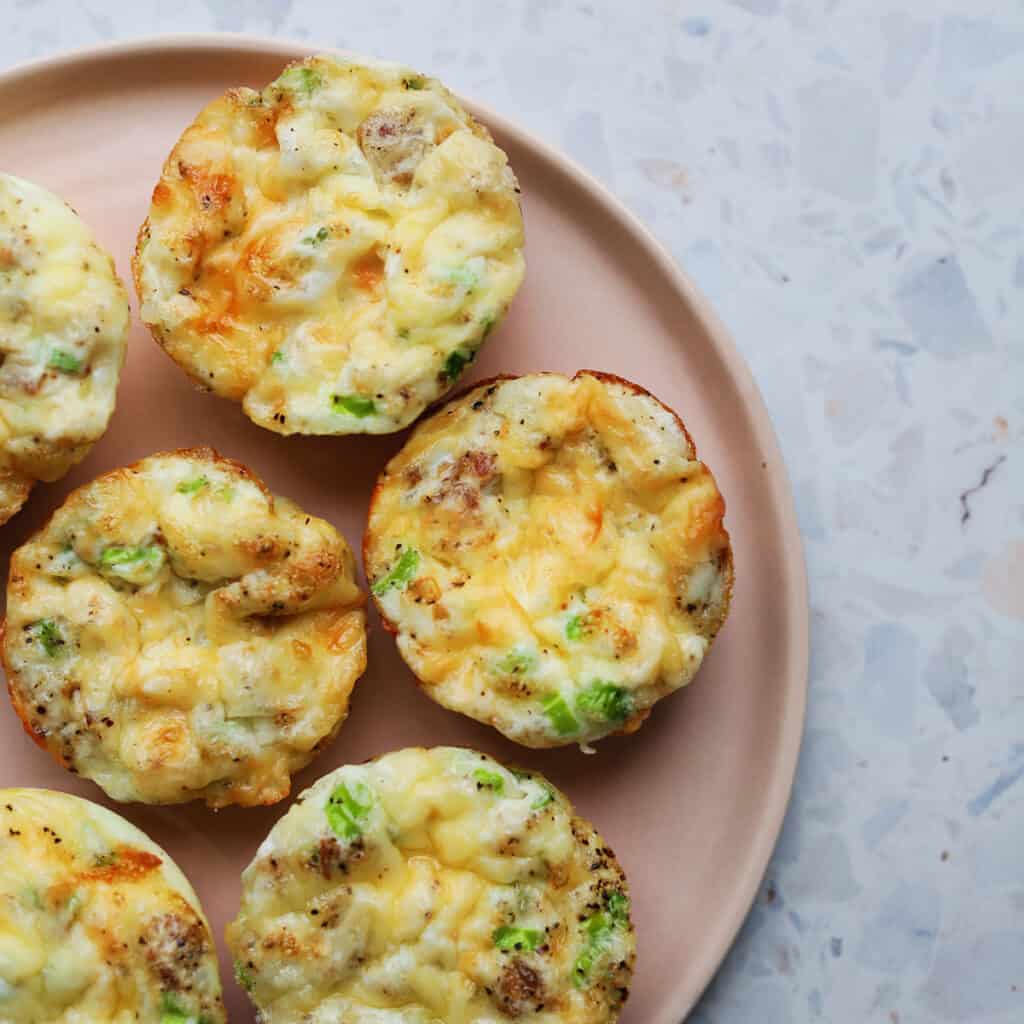 Protein Bites
These Starbucks "copycat" protein bites are so easy and delicious. You can mix a variety of ingredients (like sausage or vegetables) before baking. I would definitely take these to a weekend brunch or potluck.
Looking for more recipe ideas? Cash …