The 1962 Lockheed Jetstar used by Elvis to buzz around the country on tour sat in the New Mexico desert for nearly 40 years before flying off at auction recently.
Elvis Presley's private jet has finally landed.
After sitting in the desert for nearly 40 years at the Roswell International Air Center in New Mexico, Elvis' 1962 Lockheed 1329 Jetstar sold for $286,000 (including fees) at a Mecum Auctions event earlier this year. The jet is one of three Elvis owned and used to fly his TCB band, backup groups, Col. Tom Parker and the ever-present Memphis Mafia to venues, concerts and appearances around the country.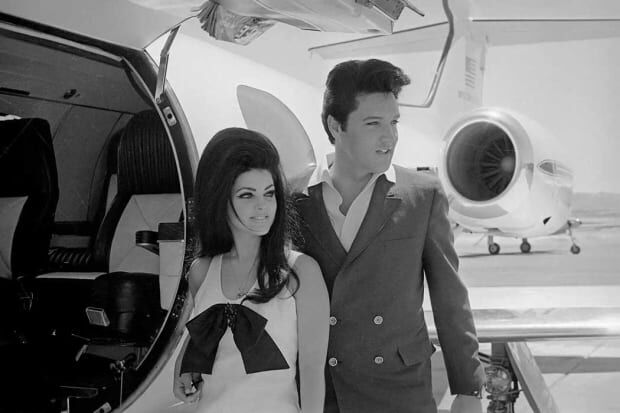 While the outside of the jet is sun-bleached and in poor condition, the luxurious interior reminds us that at one time it was good to be the King.
The cabin features wood paneling and red velvet upholstery with gold-finish hardware. There's seating for nine by way of six plush chairs that swivel and recline, along with a couch. An onboard entertainment system is tucked away in a media cabinet, featuring a television, RCA VCR player and audio cassette player, and headphone ports with audio controls are located at every seat. A galley contains storage and a meal-prep area complete with a Kenmore microwave and beverage dispenser.
Elvis bought the jet in December of 1976 for the princely sum of $846,000. The plane had a top speed of 565 mph and a range of about 2,500 miles. But the jet's flying days are long past. The Lockheed's four engines and most of its cockpit instrumentation were removed years ago.
Elvis sold the jet after owning it for just over year and it ended up with a Saudi Arabian company. It was eventually moved to the Roswell International Air Center in Roswell, New Mexico, where it has been stored for decades.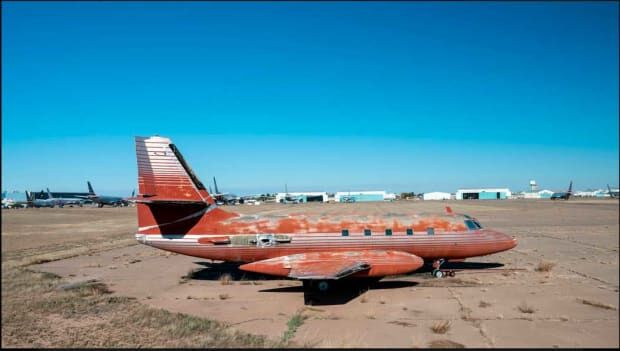 Businessman Jim Gagliardi, of Madera, California, bought the jet at a 2017 auction for $498,000 (including fees). Gagliardi told the Roswell Daily Record newspaper he originally planned to ship the plane to his earth-moving equipment dealership in Madera. "I was going to have it as kind of an advertisement, have people go in it and look at it," he told the paper.
But the original plan fizzled, and the jet remained at the Roswell Air Center. Gagliardi confessed he had never visited the plane in the six years he owned it.
The other two jets owned by Elvis are currently on display at Graceland.
You May Also Like:
Al Capone's Auction Proves Crime Pays