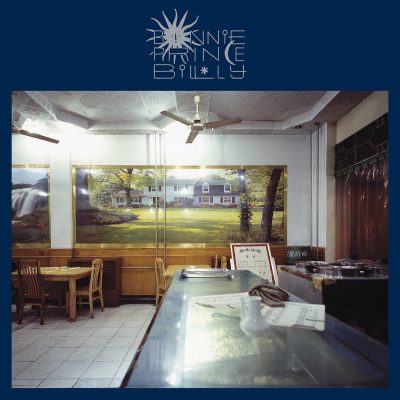 Will Oldham seems to have a million personas, with Bonnie "Prince" Billy being the one he returns to most often. More than that, he records in so many styles, with so many people, it's sometimes hard to know what to expect. Keeping Secrets Will Destroy You lays everything on the line, a window into the soul of Oldham, his beliefs and contradictions. 
Oldham has mastered so many styles over the years that the fragile voice opening 'Like It Or Not' doesn't come as a shock. A simple acoustic guitar is the main instrument, yet by the song's end a single violin takes the piece in directions one would never expect as Oldham relates who he is and isn't. Revelatory in the way the song goes from generalisations to a more specific look at himself he exposes the essential contradiction, "Change is a constant and so I am constantly changing/ When the smoke clears and you look around, I'm not there anymore." The honesty is almost frightening.
Flourishes abound, with the organ on 'Behold! Be Held!' providing a solid foundation while a woozy saxophone keeps checking in to make sure nothing is as simple as it seems. Reflecting the complexities of life, Oldham looks at a world that is never quite as logical as one would like on 'Bananas', where it seems there is a sense that everything that seems right may not actually be the case, "(Bananas) How well we fit together/ (Bananas) To know the answer's no." Sane or crazy may simply be a point of view.
Confirming that idea, 'Crazy Blue Bells' is tender and touching, yet filled with a bit of bile that might set you off if the backing track wasn't so lovely, filled with strings and wonder. Oldham sings, "My hand on my mother's hand/ And her hand on my daughters/ My daughter's hand on the hand of who/ Will lead us into slaughter." Again and again, the music he creates undercuts the anger, leavening the situation and making things bearable and somewhat beautiful. More than a parlor trick it is a way of looking at the world that seems to work.
There appears to be a straightforward simplicity to songs like 'Kentucky is Water', yet that's never really the case. With nothing more than a simple acoustic guitar, Oldham holds you in the palm of his hand as he points out how, "Knowing is the first step to unknowing/ Even little children will agree." As the song unfolds the feeling that comes through most strongly is how chaotic the world is, yet it is all we have and somehow that has to be enough. Despite that it's not unsettling to Oldham, it just is. 
Finding a way to live with the contradictions, Bonnie "Prince" Billy offers what he knows rather than what he supposes may be the case. Keeping Secrets Will Destroy You holds out hope in spite of everything that tells you there is none. Keeping on is all that we've got. Is it enough? It is with music this good.