Review & photos by Joe Schaeffer
Rival Sons, in the midst of a tour with The Smashing Pumpkins, Stone Temple Pilots and Interpol, took the opportunity to perform a headline show in Las Vegas on a day off. They took the stage at the House of Blues at 9:15 sharp.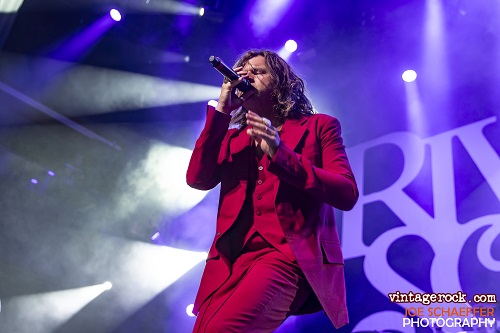 Starting off the night with a deep cut in "Manifest Destiny Part 1" from 2012's Head Down album. It was quickly followed by "Mirrors," the first cut off the new Darkfighter album. Jay Buchanan's vocals were instantly powerful and would sustain that way throughout the entire night.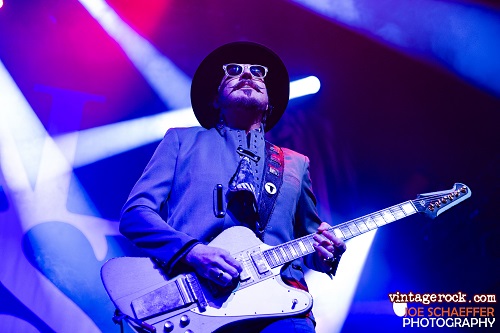 Formed in Long Beach, California, in 2008, the Grammy-nominated quartet have carved a classic, unique blues-rock sound taking inspiration from the greats of the 60s and 70s. The night would continue with an array of songs from Darkfighter. Seven were played on this evening. They were weaved together with songs from nearly all of their previous releases.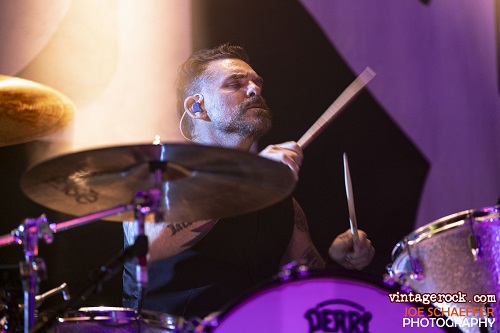 As for the rest of the band, Scott Holiday's solos were unblemished. He seemingly had a different guitar for every song, which contributed greatly to the band's rich and deep sound. Bassist Dave Beste and drummer Michael Miley provided a solid foundation. A  definite highlight for me was hearing "Nobody Wants To Die." It was familiar to many audience members who joined in the chorus.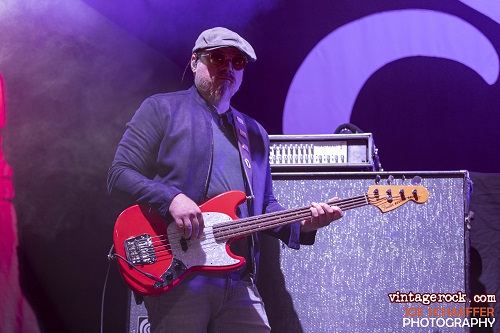 Rival Sons' two-hour performance was a masterclass in style, tempo and
performance — appropriate for a band of their current status. With seven albums under the belt and an eighth coming before the end of the year, Rival Sons are leading the way to keep rock and roll alive and well in the 21st century.