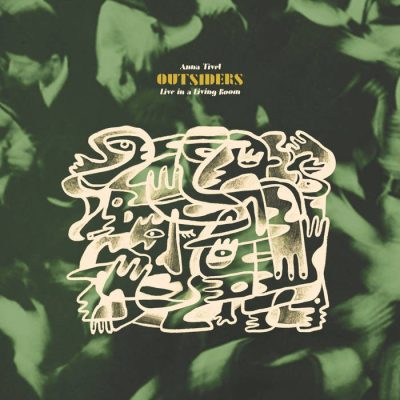 Introspection. That moment when we sit down on the sofa and are alone with our thoughts, when we delve down into the depths of our emotions, mull over memories and are reminded of our inner battles. When we decide to invite a friend onto the sofa and let them in, show them what is going on inside. When we strike up a conversation with ourselves to try and make sense of life.
These moments come to mind, are conjured up by Outsiders (Live in a Living Room), Anna Tivel's stripped-back, intimate rendition of her 2022 album, broken down to the essentials of a voice and two guitars – Tivel herself and her good friend Jon Neufeld. Perhaps it is her ability to draw us into a small musical space, with soft and intense vocals that are often reminiscent of modern chansons, that makes the emotions portrayed more prominent and potent.
In this acoustic album, guitars take over from the kit to create the rhythm of ordinary people – the vocalist included – and their lives, dreams, and struggles. From the visually evocative title song 'Outsiders' and 'Ruins' to the emotional punches delivered by 'Black Umbrella' and 'American Novella', Anna Tivel makes the ordinary extraordinary. 
The gorgeous guitar accompaniment essentially acts as a second voice. The style often hints at classic Spanish melodies, especially when the vocals drop away to give the guitars room to breathe and the listeners precious moments to reflect on the memories and stories the lyrics have just laid before them. Each chord digs deep into the heart to support the themes of hope, death, love and loss, of the fear of big decisions, of regrets and what-ifs.
This is an album intended for headphones or a quiet room, to recreate that small space Tivel invites listeners into, for those rainy days when all we want to do is stare out of the window and be alone with our thoughts. In Tivel's own words, "For those of you drawn to things at their most unadorned, this one is for you."