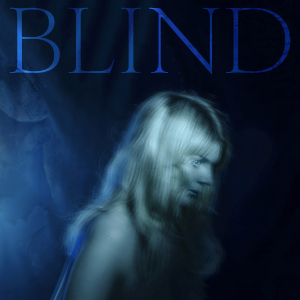 It's been thirteen years since Anna Brønsted's band Our Broken Garden released their last album, the swooning Golden Sea. For the longest time, it seemed even to Brønsted as if the record – critically-acclaimed though it was – would be their last. Behind the scenes, her life was falling apart. The end of a long-term relationship was just the tip of an emotional iceberg. "I decided to quit music during this period," Brønsted says. "Being told that I was unable to have a child created an emptiness within me and even music and writing songs felt meaningless during this period."
We've seen this story before, though, and we know how it often turns out. It's hard to stop a songwriter from writing songs. After eight years of working as a session musician, Brønsted took a band back into the studio and began to record again. A further five years on, and a child that defied the odds thrown in for extra feel-good factor, Our Broken Garden offers up a new record that really earns the title of 'long-awaited'.
Shimmering like moonlight, Blind's August release date seems almost premature. Here is an album that works best once the sun's gone down. Brønsted's misty vocals drift across familiar dream-pop landscapes as well as something her label calls 'Scandinavian soul' – for that, read 'also dream pop, but with a little more structure and maybe a brass section'. Take one the album's centrepieces, 'Waltz', which luxuriates in the promised three-step, or 'Sirens', one of the earliest songs written for the record. It's the closest the album comes to Brønsted's earlier works, with brief melodic moments that recall Golden Sea's 'Garden Grow', as well as 'Sink', a song from last year by labelmate Sophie Jamieson.
Two collaborative efforts provide accented bookends. Here We Go Magic's Luke Temple arrives near the album's close, though he serves more than anything to remind just how unnecessary a garnish is when Brønsted's vocals add so much flavour by themselves. Her voice does not soar, but glides, effortlessly, as though it is carried by the wind.
But before that, John Grant delivers an unexpected duet on 'Rain'. Another Bella Union signing, Grant's own comeback after a rough period coincided with the release of Brønsted's last record, and allowed the artist an unexpected second chance that has seen him deliver the finest work of his career. Now, with this gorgeous record that exceeds even the promise of their earlier albums, Our Broken Garden deserves a flourishing of their own.