Review by Shawn Perry
Photos by Robert Steshetz
If you were surrounded by dignitaries, celebrities, and other so-called VIPs, and Jeff "Skunk" Baxter walked up, he'd likely be the most interesting person in the room. That was certainly the case during his appearance at the Coach House, the last stop on his west coast tour.
Aside from stints with Steely Dan and the Doobie Brothers, Baxter has been an in-demand session guitarist for 50 years. Outside of music, he spent time with the LAPD, as well as worked as a defense consultant with Northrup, General Dynamics, and the US Department of Defense. It's doubtful any of his musical peers can match the breadth of his dossier.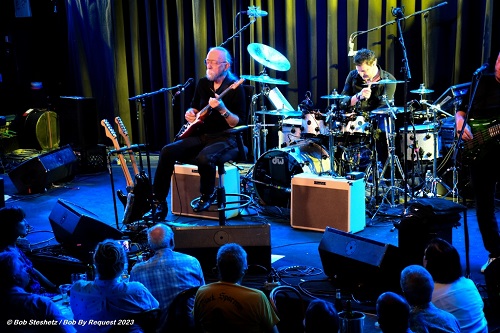 Baxter was only too happy to share anecdotes about his colorful past in San Juan Capistrano, though the focus fell squarely on his 2022 debut solo album, Speed Of Heat. Joined by bassist and vocalist Hank Horton, drummer Mark Damien, and keyboardist James Raymond, "Skunk" happily assured the audience that "we are not a cover band," adding that they twist the songs upside down so they can go "thermonuclear" on them.
They made good on their word as they swung through Steely Dan's "My Old School." Even so, Baxter's signature solo cut through like a sharp, chiseled machete — as integral to the track as Donald Fagen's lyrics around a drug bust gone awry at college.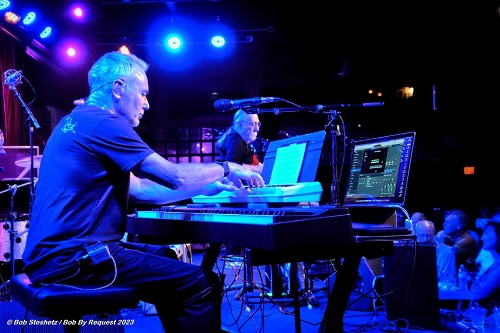 For Speed Of Heat, Baxter got plenty of help from co-producer, songwriter and keyboardist CJ Vanston, as well as luminaries Michael McDonald and Jonny Lang. Without those three on stage, Horton took care of the lead vocals, while Raymond effortlessly handled the keys. He and Baxter exchanged some alluring passages on the jazzy instrumental "Giselle," while the whole ensemble tackled "Speed Of Heat" with vigor and precision.
Baxter, swaying on a one-armed office chair and three guitars to his right, well within reach, relished and beamed as he broke down the intel on practically every number played. He explained that Michael McDonald came up with "beautiful" lyrics for "My Place In Sun," which was originally an instrumental. He and the band ran through the Chantays' "Pipeline" before the guitarist did his best Hank Marvin (and beyond) on the Shadows' "Apache." After all this "surf music," it was no surprise when Baxter gave a shout out to Dean Torrence (of Jan and Dean), who happened to be sitting just a few rows back.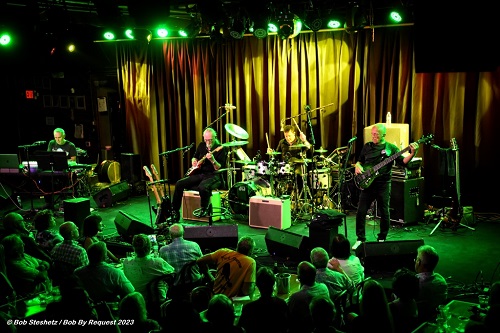 "I Can Do Without You" proved to be a showcase for Horton vocally and on bass, while Damien confidently sang "Insecurity" to finish off the main set. The band returned to twist up more Steely Dan with a dose of the Doobie Brothers' "China Grove" to make sure everyone was paying attention. Along the way, Baxter told a funny story about doing a session with jazz pianist Oscar Peterson and running out of tape.
All the players rose to the occasion as they dug into "Rikki, Don't Lose That Number." Baxter scratched away on his red Stratocaster, and you simply didn't want it to end. The 80-minute performance was over in a flash. To get things started, Bobby Gray and his band played a short set that ended on a spirited high with a swashbuckling performance of "Star-Spangled Banner." Definitely one for the books.