Review & photos by Joe Schaeffer
It's been a very eventful year for Mammoth WVH. Earlier this year, they toured with Alter Bridge on a 30-city tour. Then in August, saw the release of the fantastic album Mammoth II. In the midst of opening dates on the Metallica 72 Seasons US tour, they've added in a handful of headline shows. Later in the year, they will embark on a tour with guitarist Nita Strauss. Let's just say 2023 is one jam-packed year for Wolfgang Van Halen and Mammoth WVH.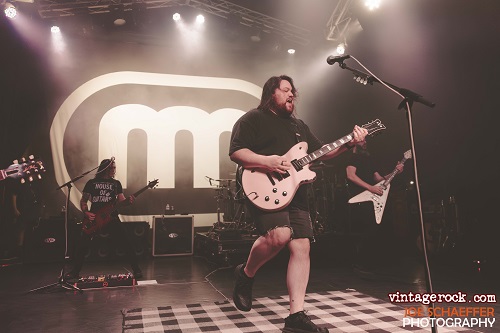 Performing material from both their 2021 debut album and Mammoth II, we get a taste of the evolution of a true young musician. Wolfgang Van Halen has assembled a group of seasoned musicians who perform at a very high level of intensity, which is indictive of the style of music Van Halen has created. He is supported by Frank Sidoris and Jon Jourdan on guitars, Garrett Whitlock on drums, and Ronnie Ficarro on bass.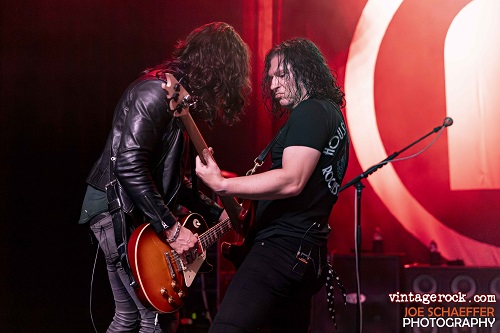 Van Halen composed and performed all the material on both of Mammoth WVH's albums. He not only is an accomplished musician, but he's a great singer. This was exemplified in songs like "Miles Above Me," "I'm Alright" and "Another Celebration At The End Of The World," which was released as a singe earlier in the year. "Distance" being his most well-known song so far, received the biggest reaction from the crowd.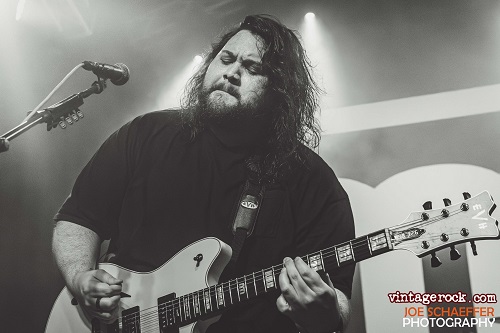 Wolfgang was truly overwhelmed by the sold-out crowd this evening. He stopped several times to take it in and thank those who turned out to see him and his band perform. He stated that this would be his longest show to date, having shared the stage with other acts since his touring had begun.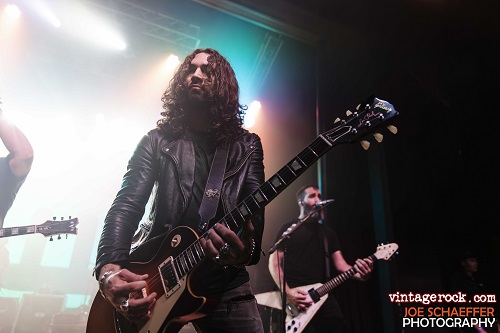 Sixteen songs were played, with a heavy dose of the debut album. Mammoth WVH is a band with a bright future ahead of them. Wolfgang Van Halen is a talented singer, songwriter and guitarist who desires to establish himself on his own abilities. After tonight, it's obvious he's on his way.