Describing the Fretboard Summit is not the easiest.
Over the course of our three day festival, there are countless concerts, workshops, panels and history lessons attendees can participate in. Then there's an entire guitar show – 50+ luthiers and bigger brands exhibiting their wares – housed inside the Summit, too. This year, there was a game show (an Iron Chef-inspired pedal build-off called the "Germanium Chef"), a Bill Frisell-led guitar orchestra, something we dubbed "lutherie speed dating," and even an old school science fair for the cutting-edge types.
It may be hard to explain, but it was magical…the FJ coming to life for three days. Dozens of personalities and icons featured in our pages were there, along with over 500 of our readers.
We've now held four Summits, but our 2023 Summit at Chicago's Old Town School was our biggest and best to date. We'll be sharing audio and video from the Summit over the next year, but here were some highlights.
Our next Summit takes place August 22-24, 2024, once again at Chicago's Old Town School. fretboardsummit.org
Acoustic Life's Tony Polecastro gives our attendees a pre-Summit pep talk. Photo: Isaac Jang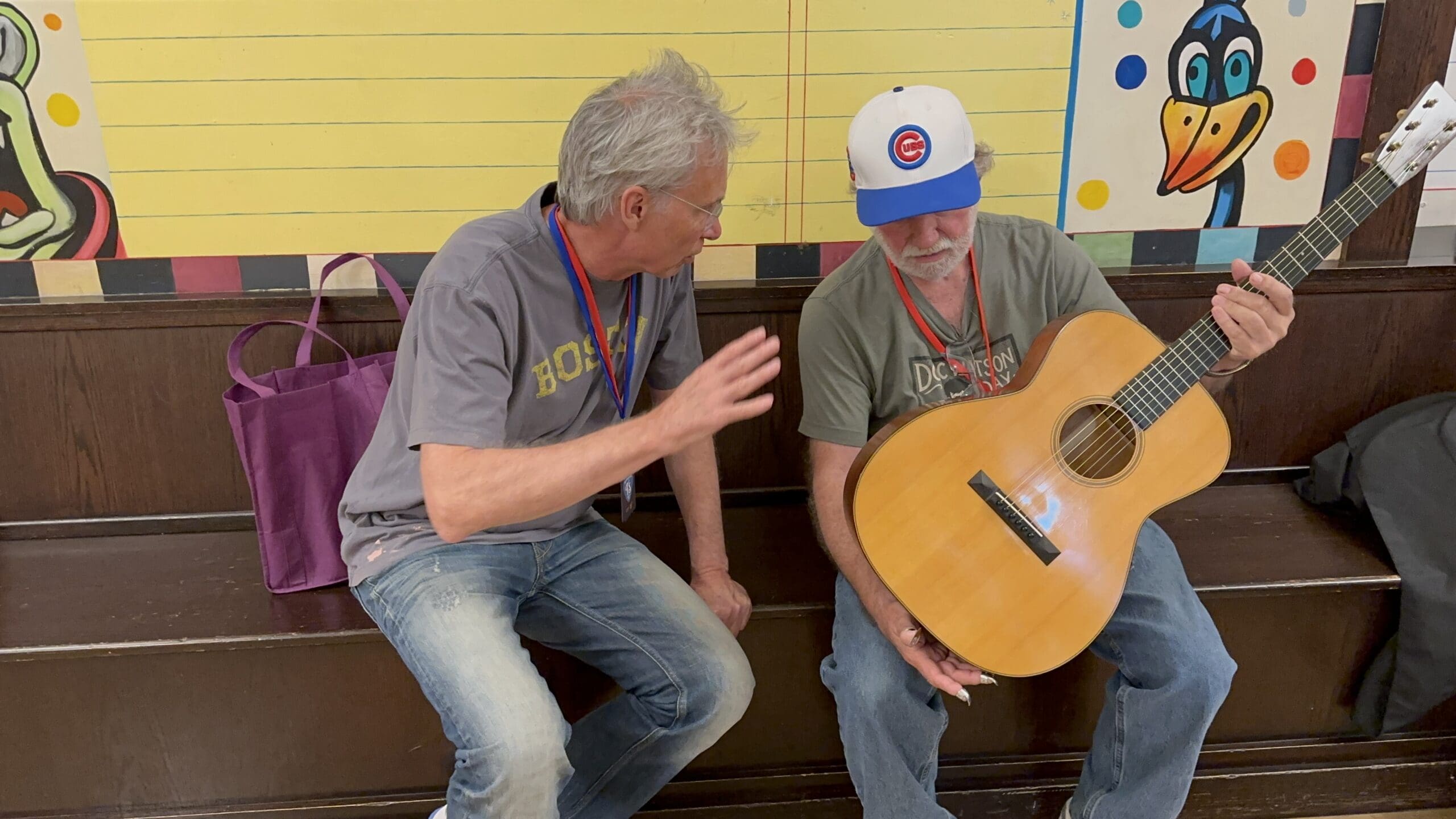 Lutherie legends TJ Thompson and Wayne Henderson talk shop. Wayne is holding a OM-18-style guitar that TJ built. Photo: Isaac Jang
The Summit took over both buildings and dozens of rooms of Old Town School's Chicago campus. Photo: Isaac Jang
Archtop builder Maegen Wells. Photo: Isaac Jang
The StewMac crew looking serious. Photo: Isaac Jang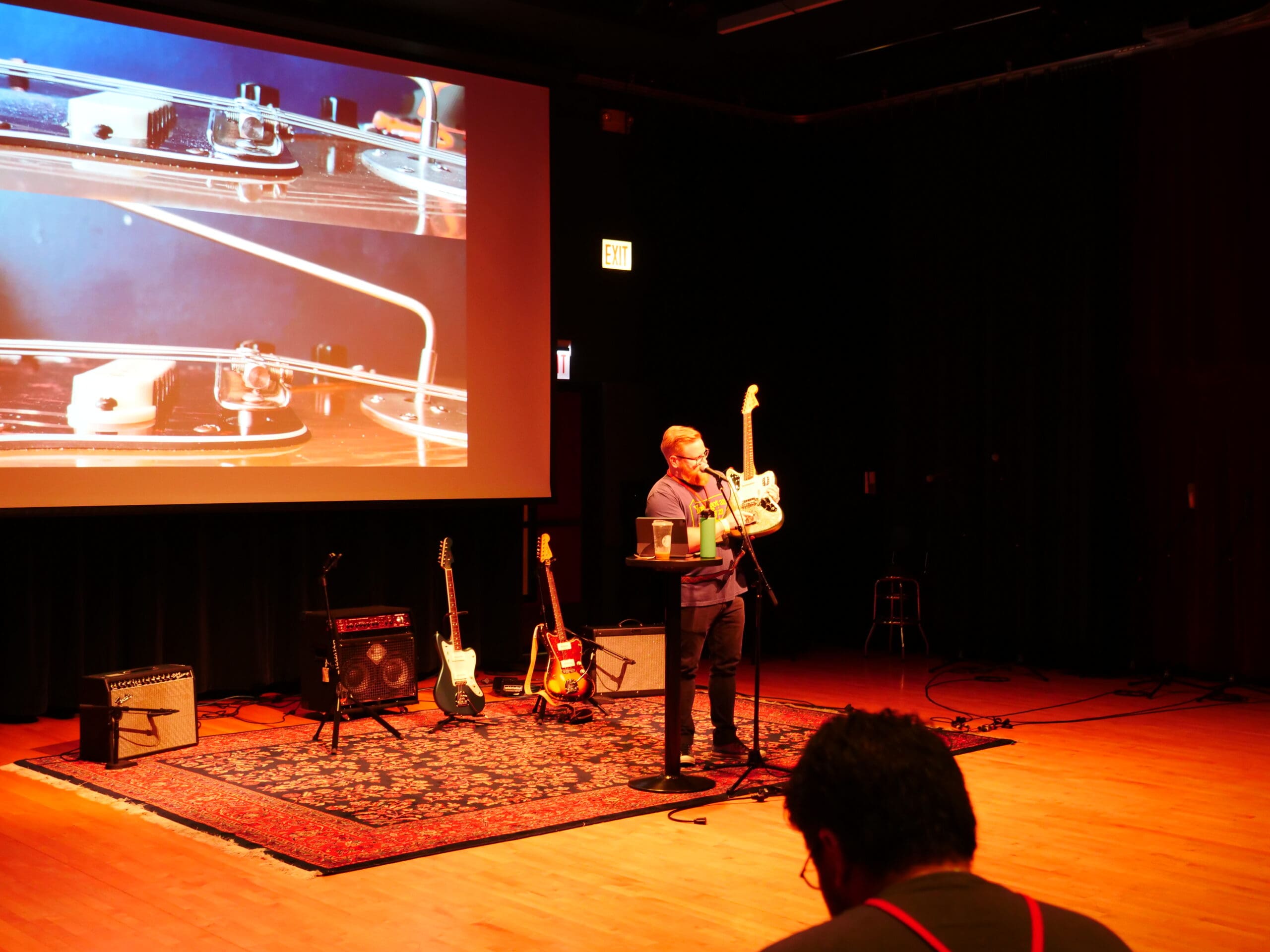 Mike Adams leads a seminar on proper Fender Jazzmaster and Jaguar setup. Photo: Jason Verlinde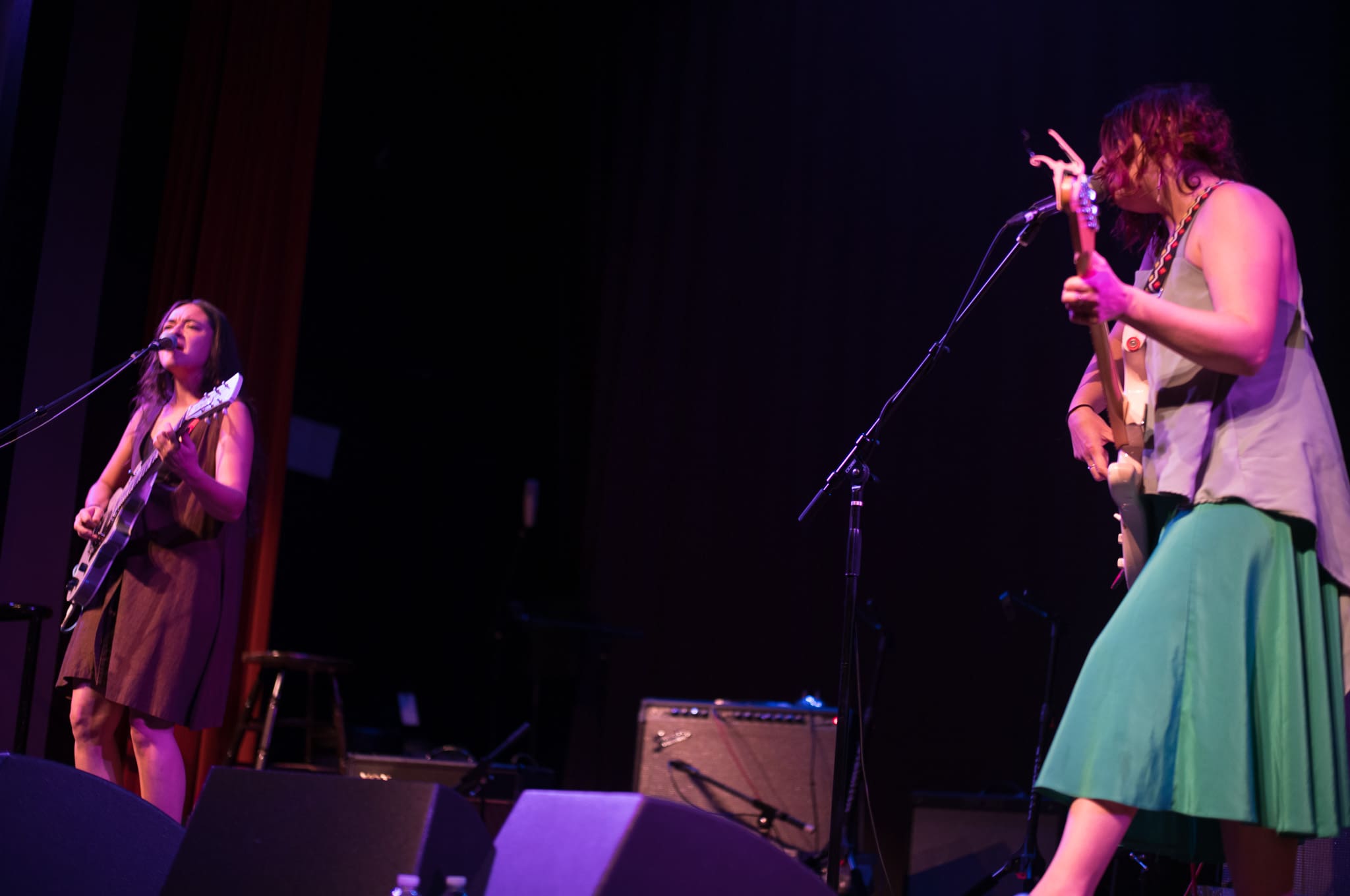 Chicago's Finom, kicking things off on Thursday evening. Photo: Brian Fisher
Adam Miller, Joey Landreth, Adam Levy and Ethan Sherman. Photo: Brian Fisher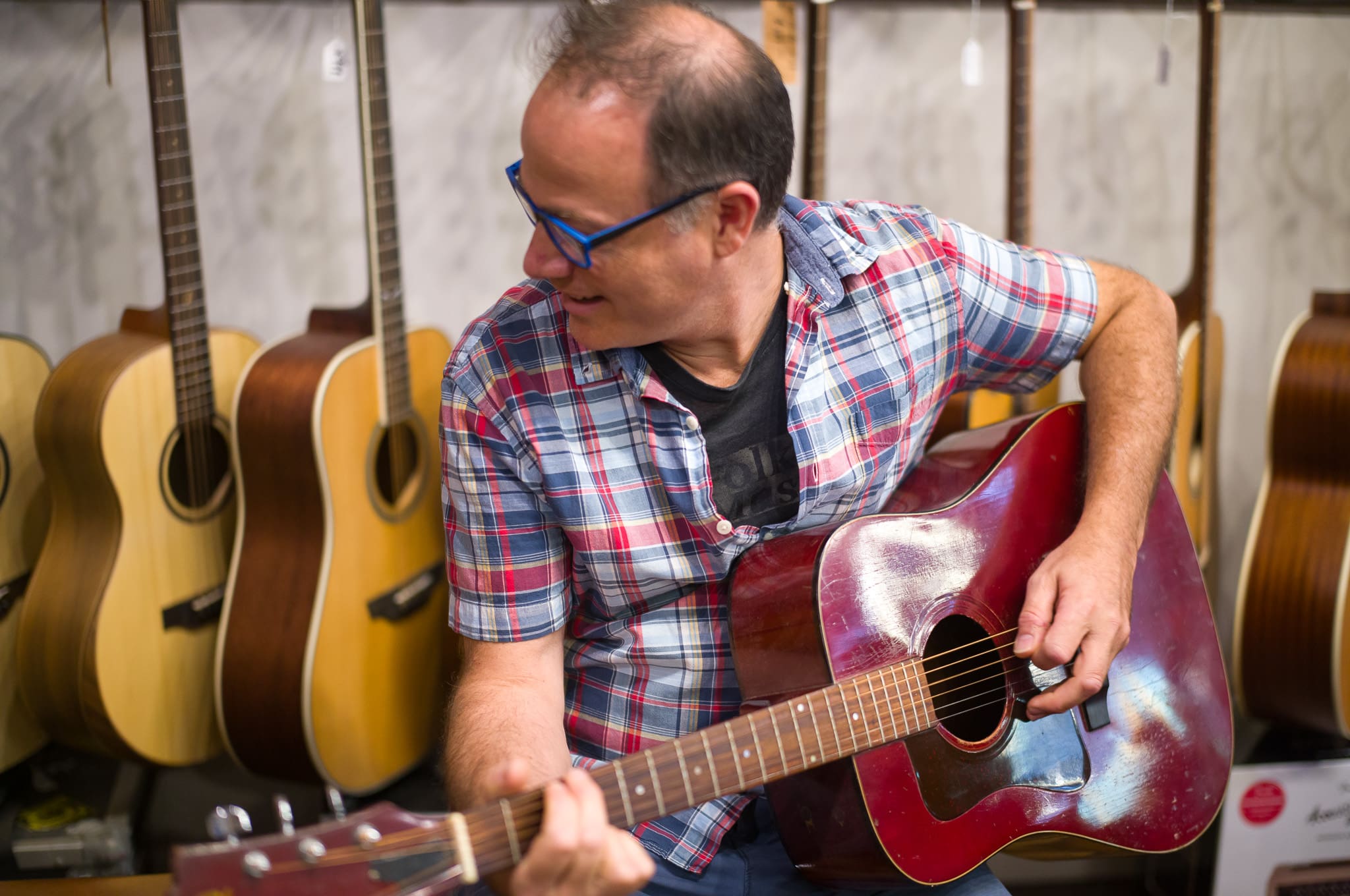 Folkway Music's Mark Stutman. Mark and TJ Thompson held a talk on vintage Martins that will soon be an FJ podcast. Photo: Brian Fisher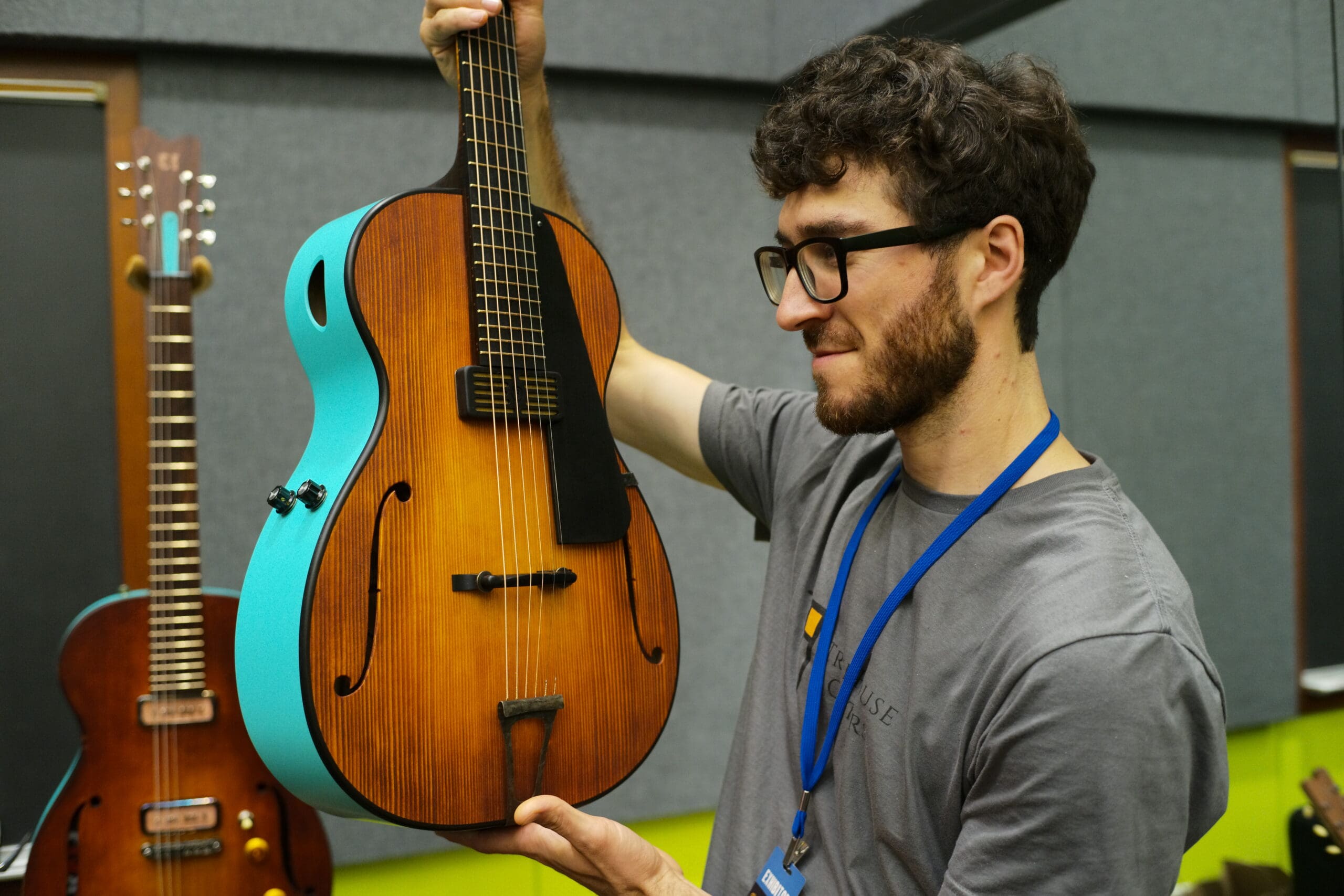 Zach from Treehouse Guitars with one of his more colorful creations. Photo: Isaac Jang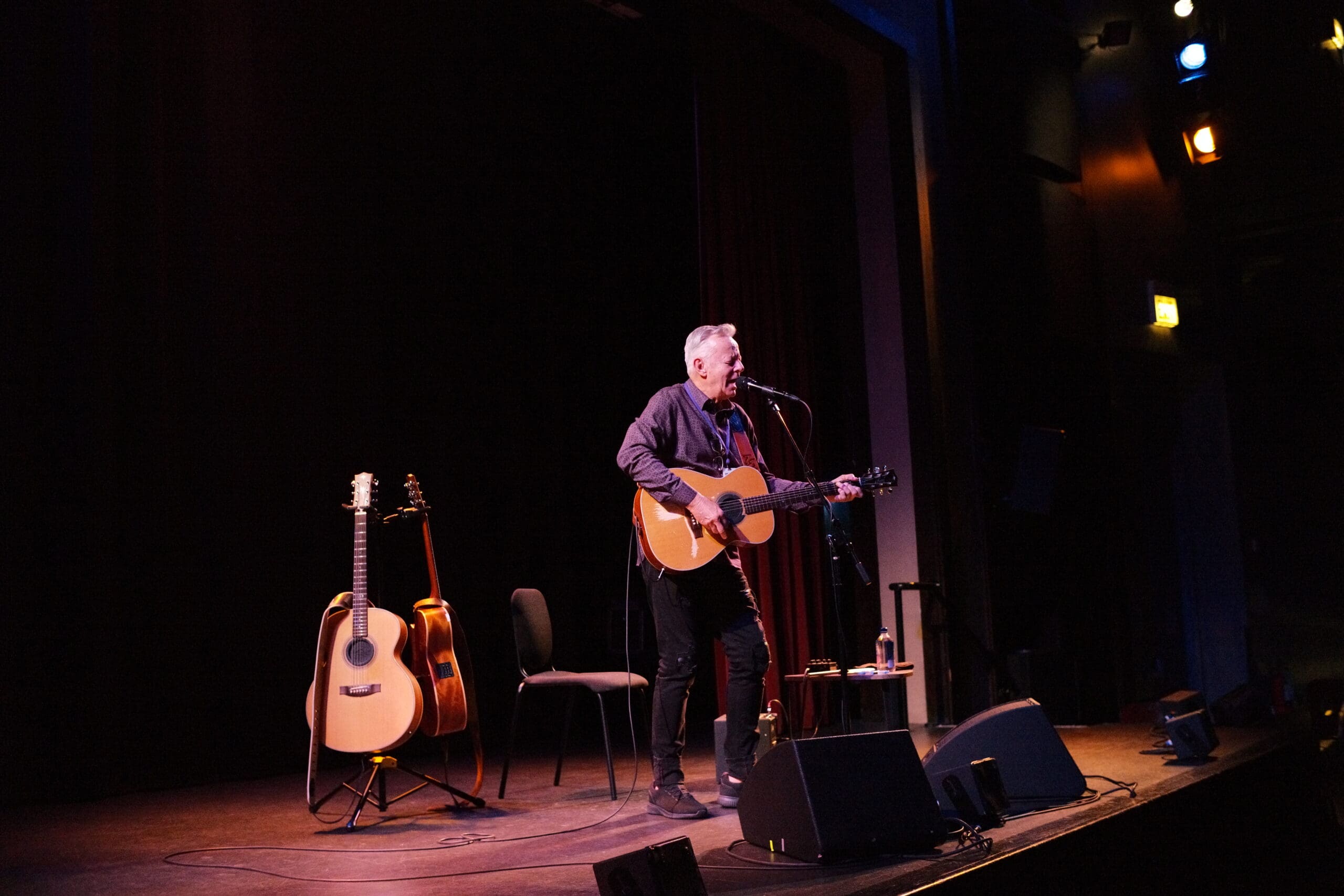 Saturday night concert with Tommy Emmanuel. Pre-show, Tommy was spotted jamming in the Martin booth; he was also interviewed for a forthcoming FJ Podcast. Photo: Isaac Jang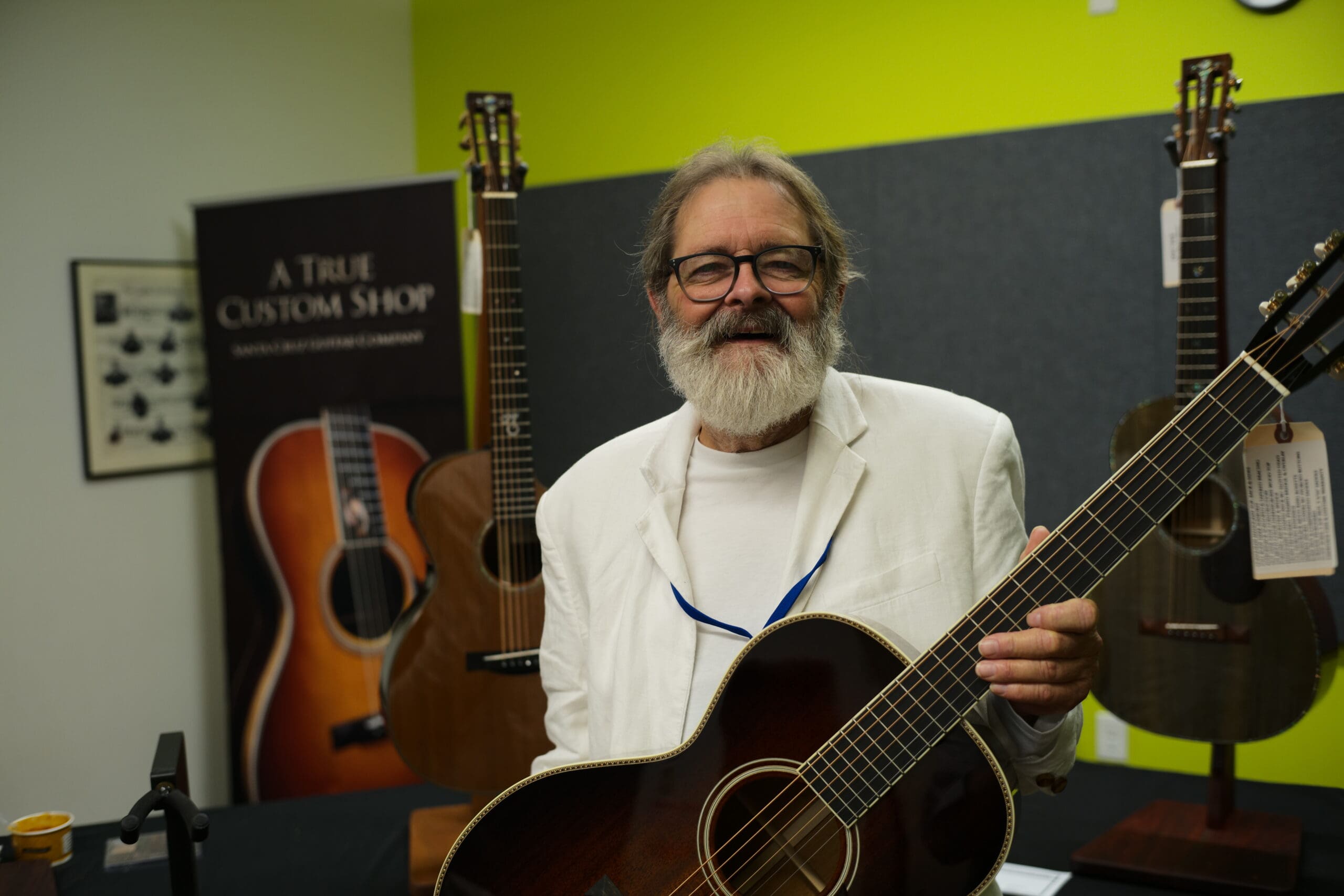 Santa Cruz Guitar Co. founder Richard Hoover. Photo: Isaac Jang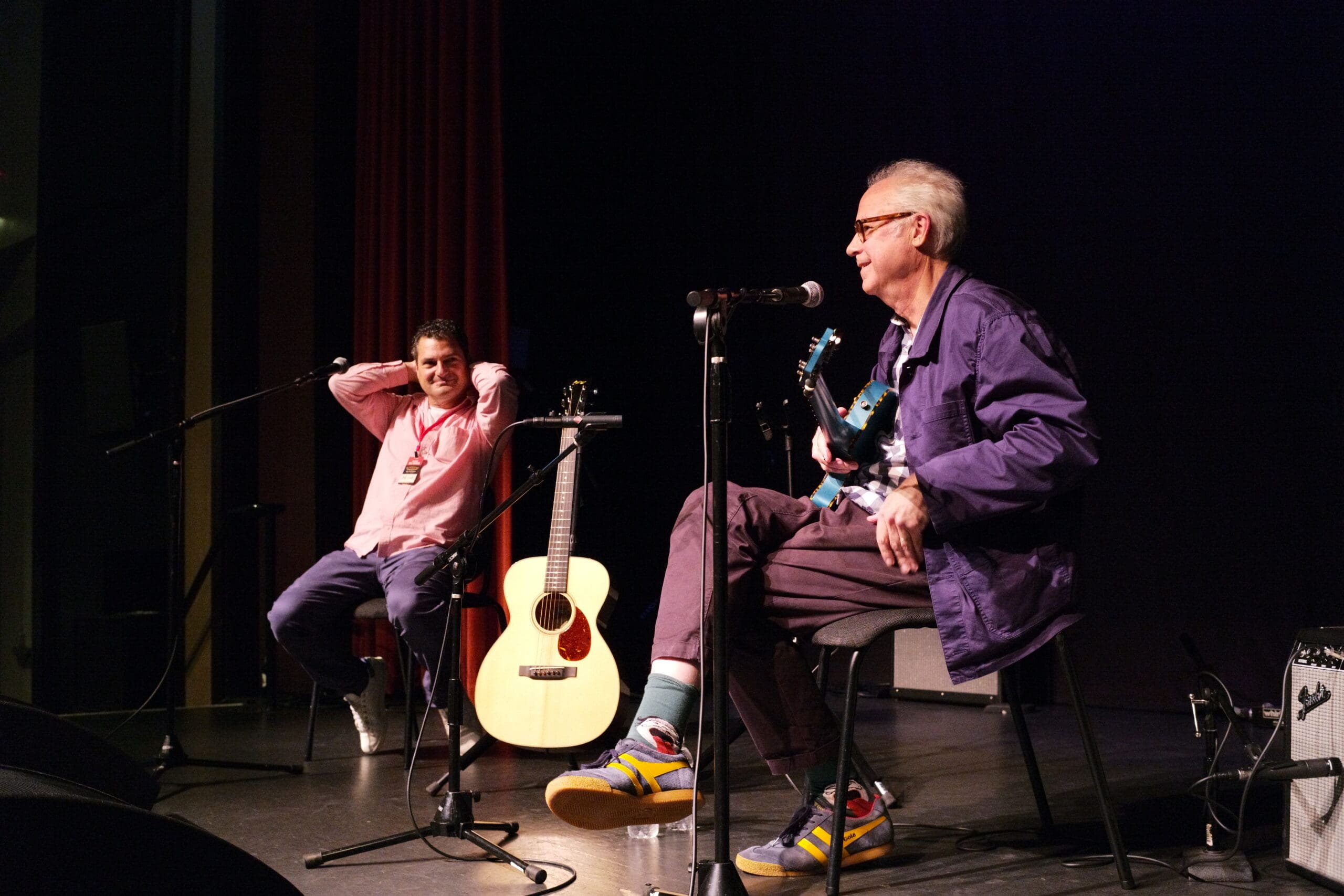 FJ publisher interviews Bill Frisell. We had nearly 60 guitarists playing alongside Bill on his "Poem for Eva." Photo: Isaac Jang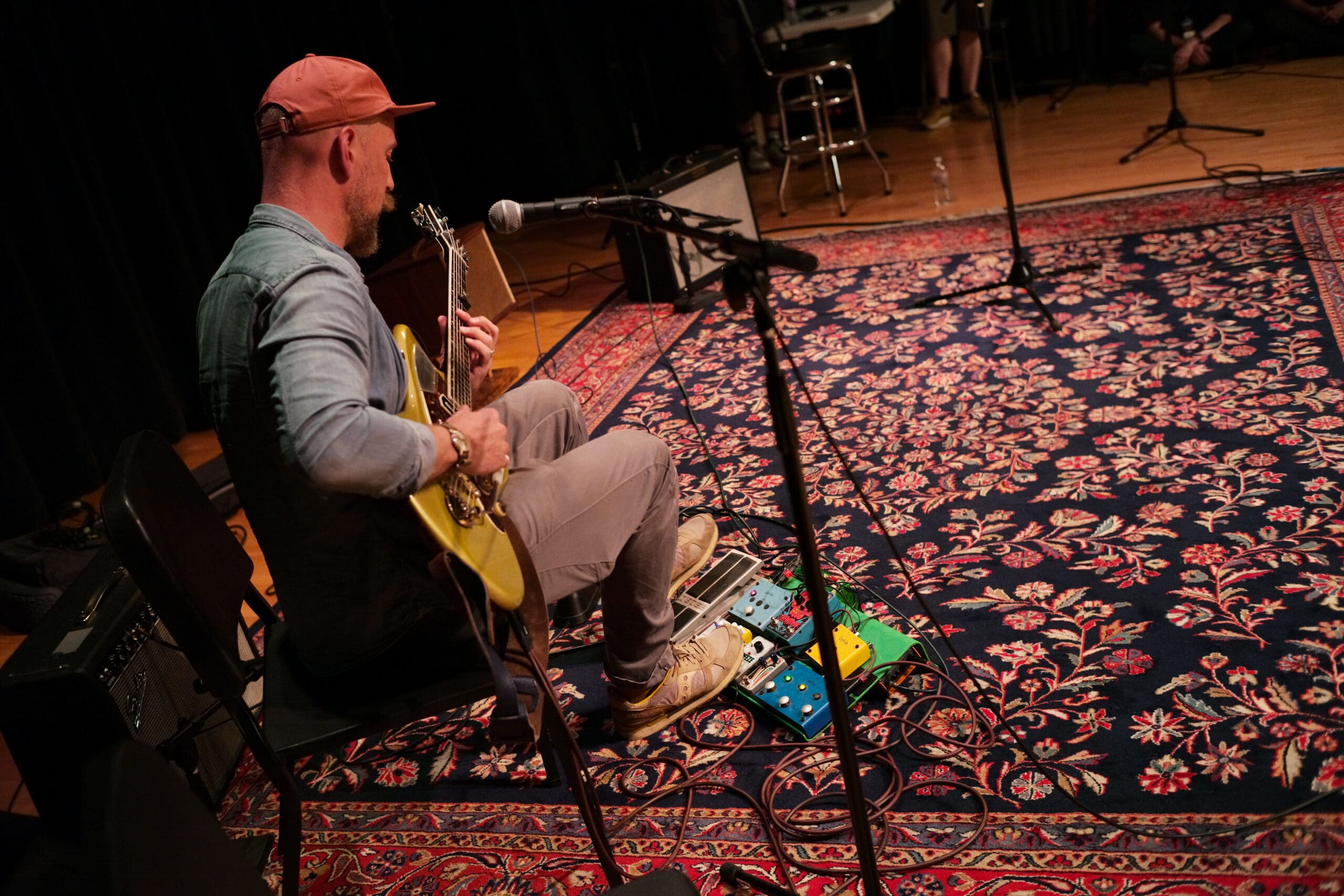 England's Daniel Marcus Clark plays a short set on his Uberfrank guitar. Photo: Isaac Jang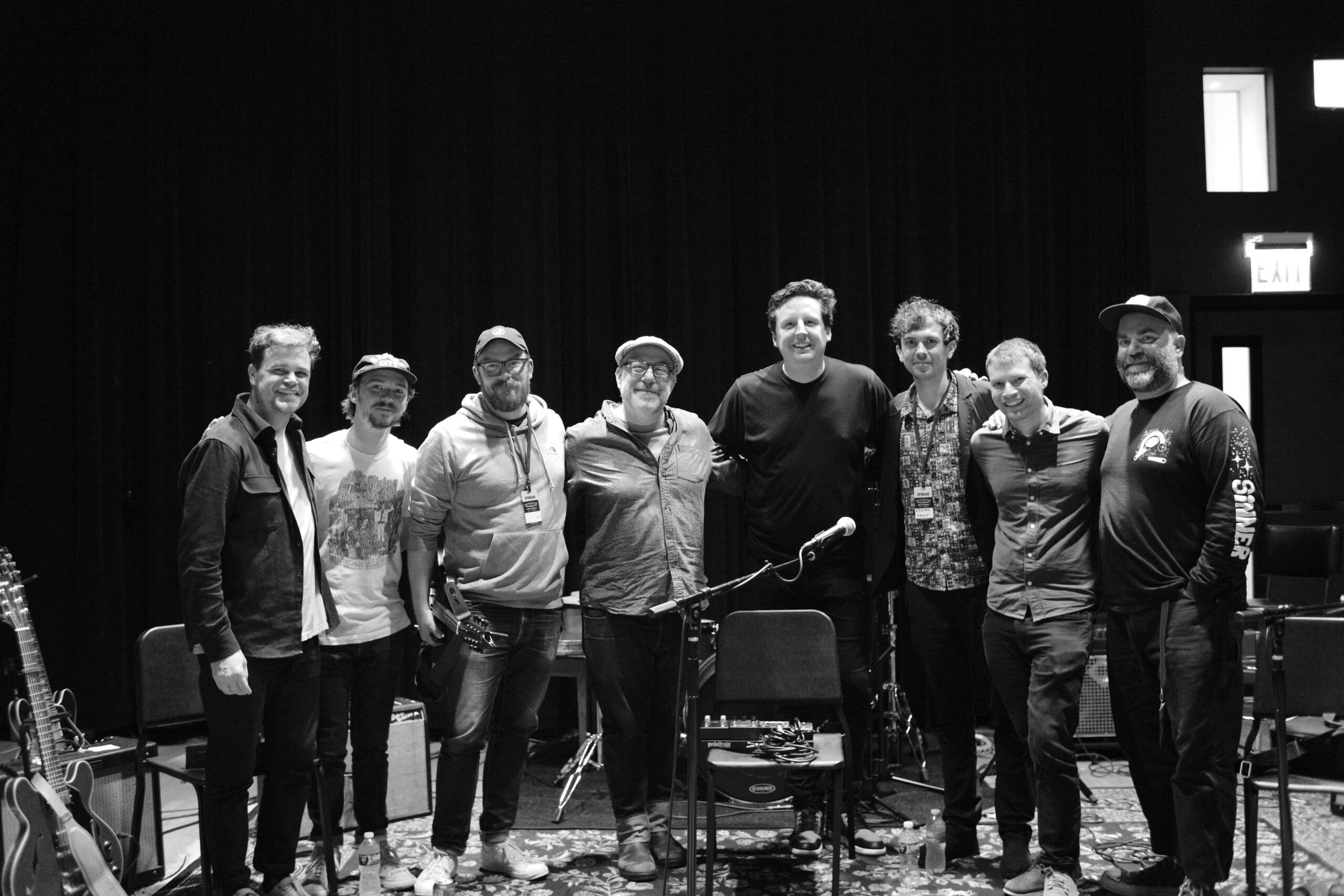 The insanely talented lineup for Saturday's late night jam: Adam Miller, Nick Loux, Joey Landreth, Adam Levy, Josh Scott, Elden Kelly, Ethan Sherman, and Ryan Richter. Photo: Isaac Jang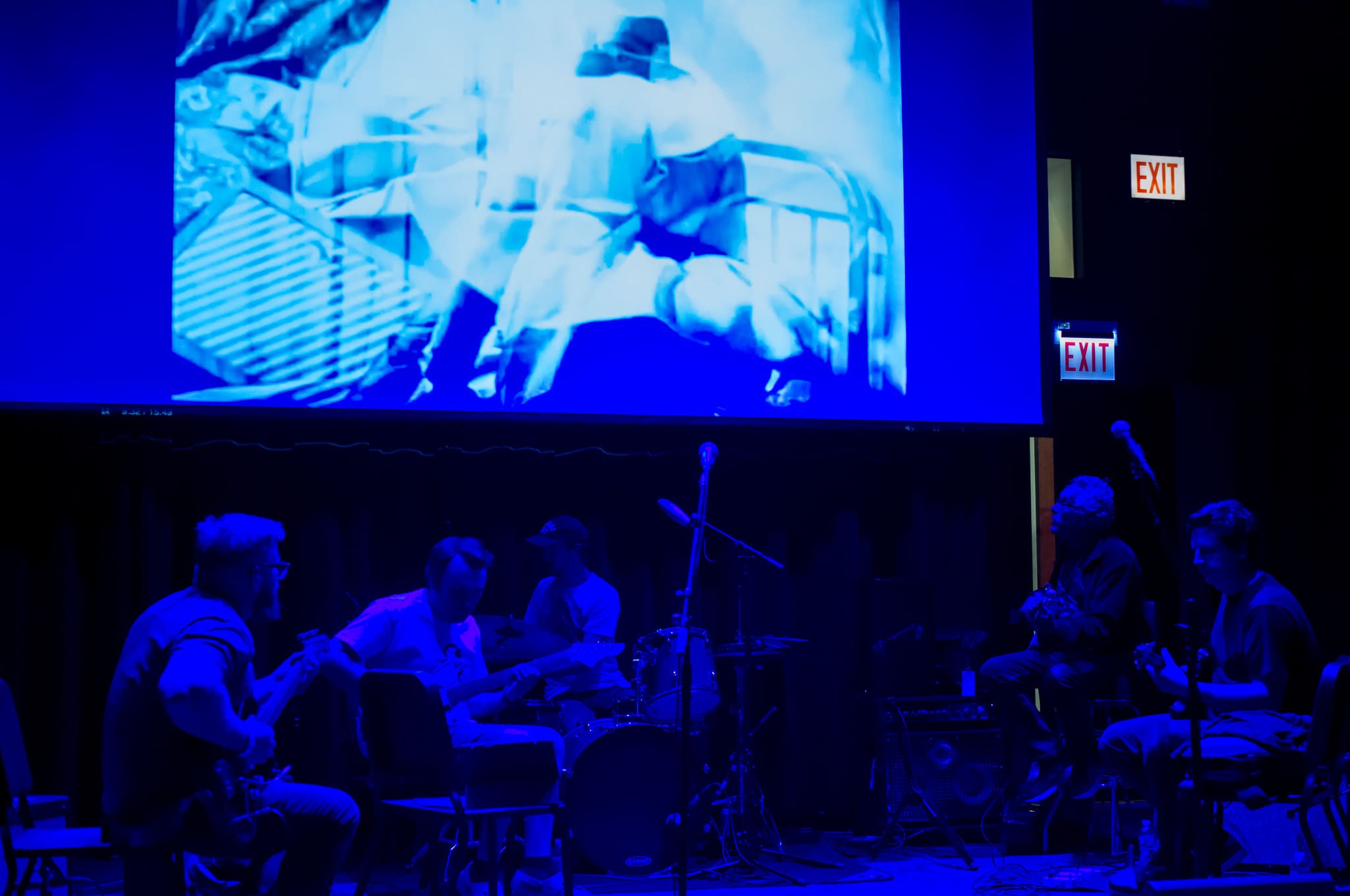 Via Mardot was scheduled to score the stop-animation silent film The Mascot at the Summit. When she was unable to attend, Mike Adams, Duncan Price, Nick Loux, Eric Garcia and Josh Scott stepped up and live scored Un Chein Andalou on the spot. Photo: Brian Fisher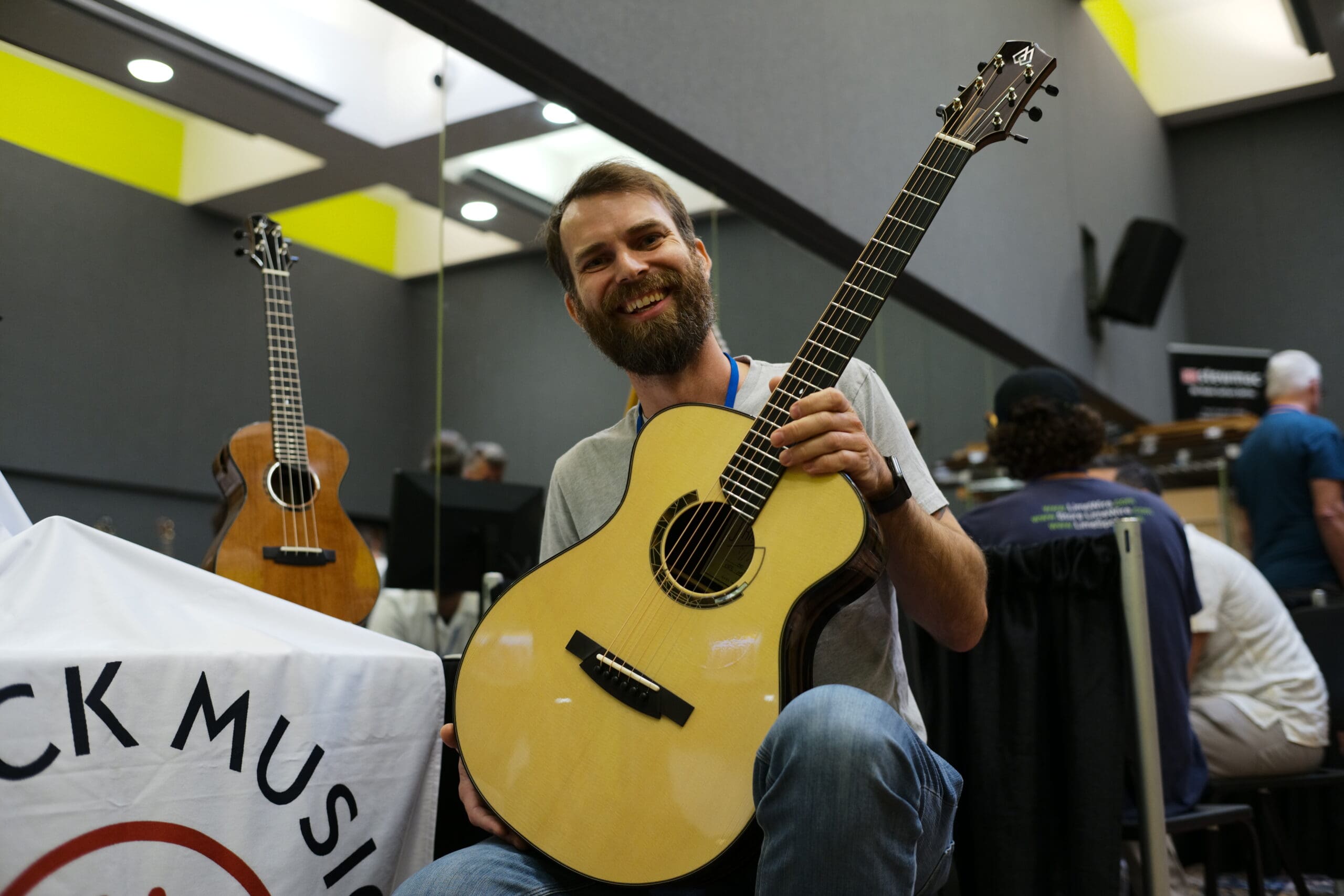 Luthier Josh Rieck. Photo: Isaac Jang
Luthiers Jason Kostal, Mike Baranik, and Michael Bashkin. Photo: Isaac Jang
Bob Taylor leads an AMA session. Photo: Isaac Jang
Frisell leads his guitar orchestra. Photo: Jason Verlinde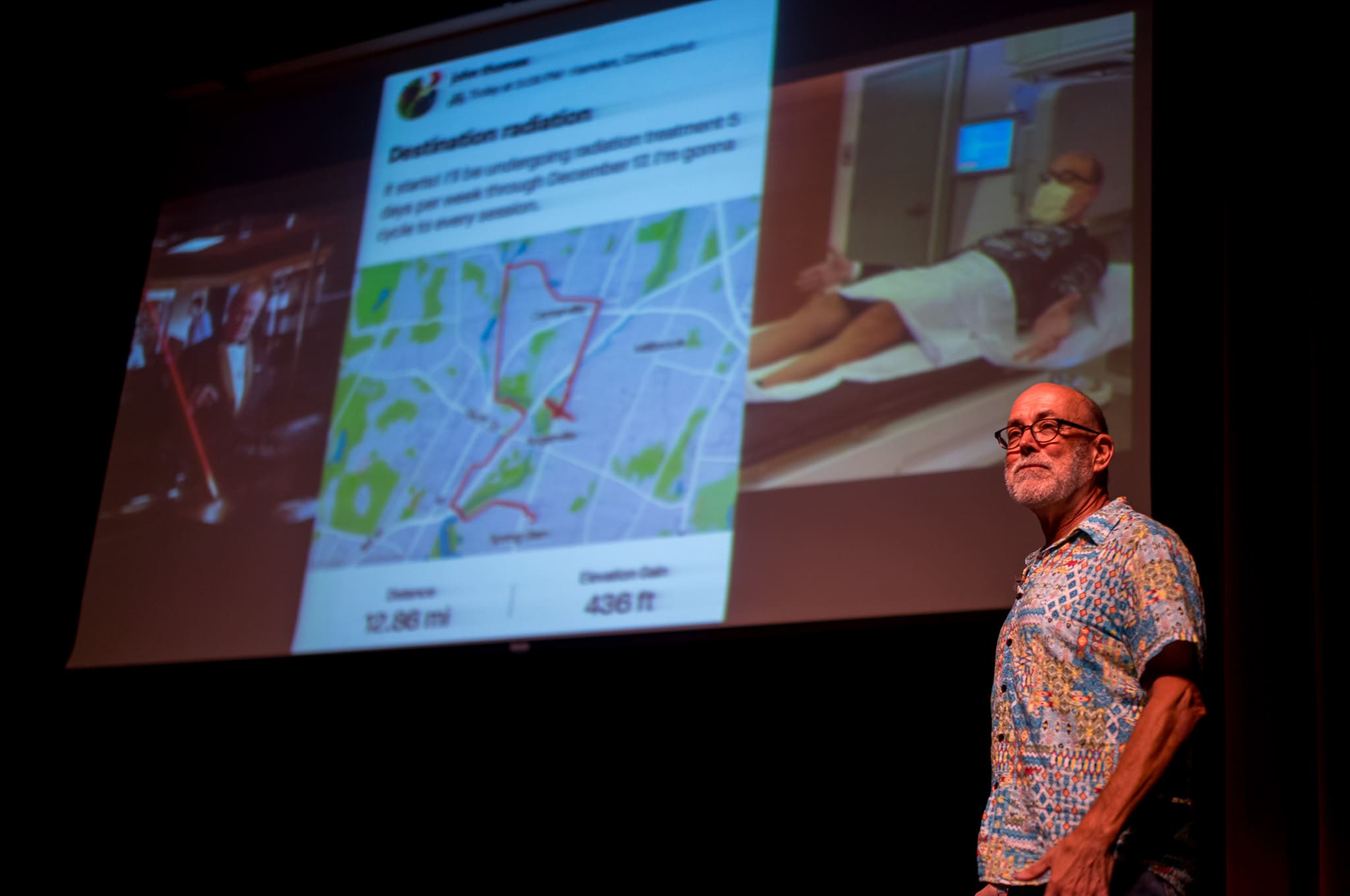 Longtime FJ contributor John Thomas' talk entitled, "The Mortal Guitar Lover," covered everything from early Gibsons to John's ongoing cancer battle. Photo: Brian Fisher
Jamie Stillway tries her hand at one of Duncan Price's fretless sustaniac creations. Photo: Brian Fisher
Andy Pitcher leads the Summit Science Fair. Photo: Brian Fisher
Andy Powers of Taylor/Powers Electric Co. Photo: Isaac Jang
The Germanium Chef battle where pedal makers Heather Brown and Robert Keeley competed to build the ultimate fuzz in an hour. Photo: Jason Verlinde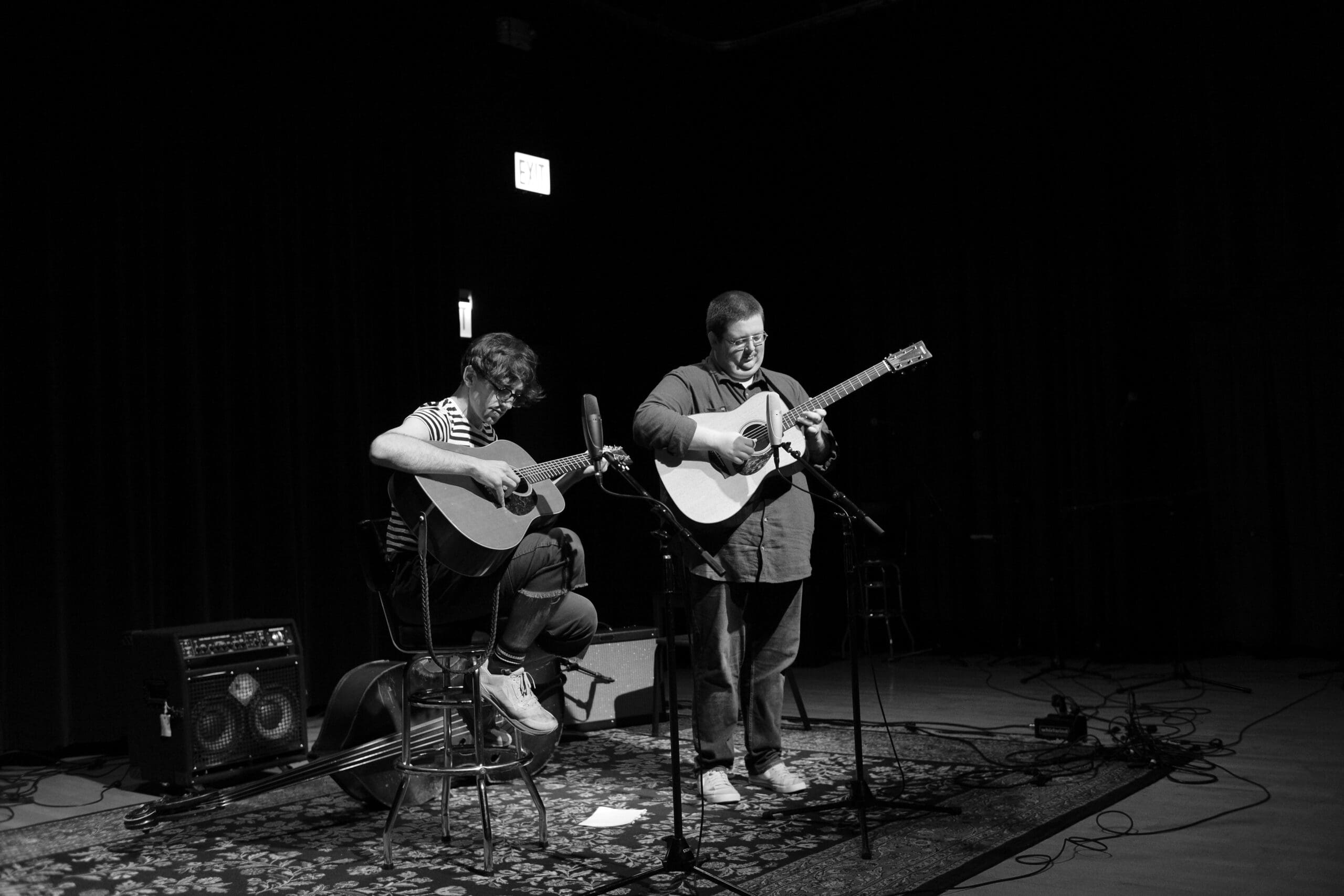 An only-at-the-Summit pairing: Andy Pitcher and Jake Eddy. Photo: Isaac Jang
Wayne and EJ Henderson. Photo: Brian Fisher