You could WIN these two microphones in this PG exclusive giveaway! Enter below.
---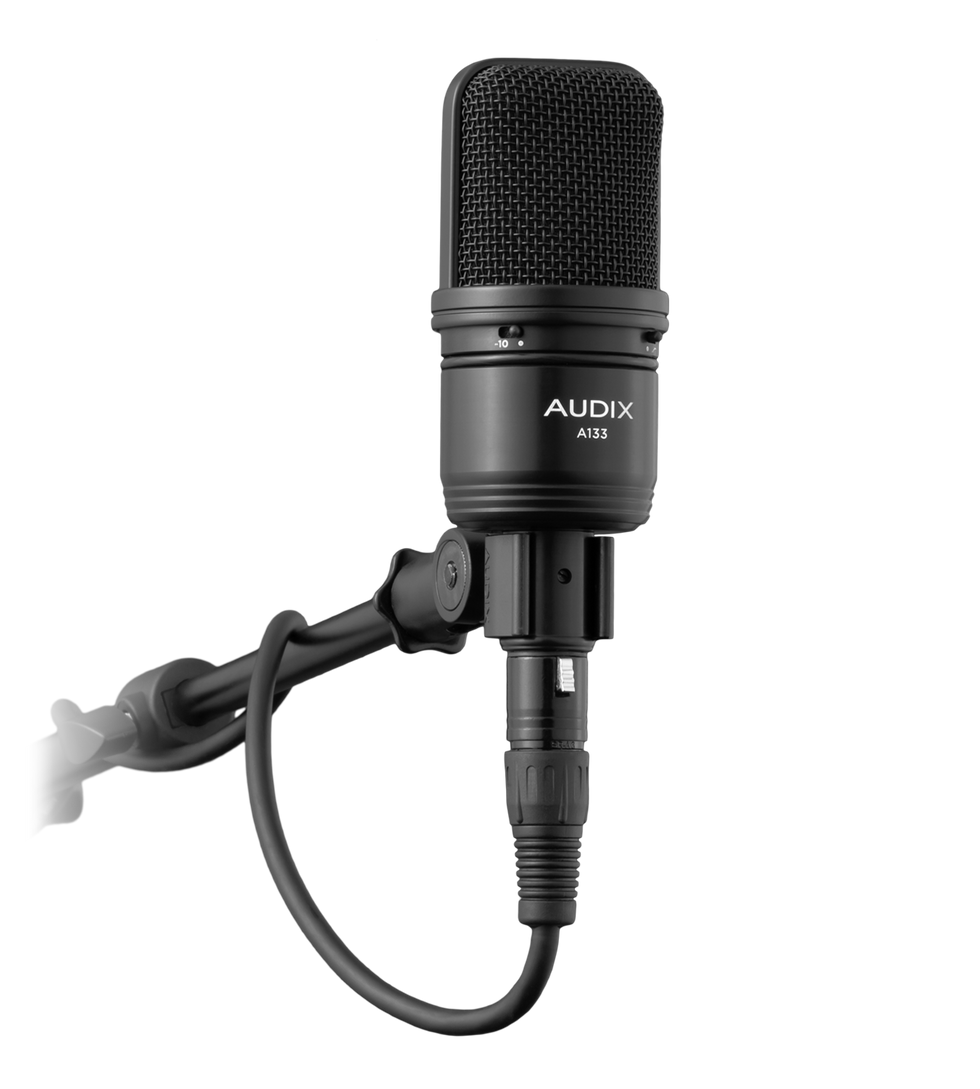 The A133 is a large-diaphragm condenser microphone ideal for vocals, choir, piano, acoustic instruments, and overheads. Featuring a contemporary, compact design, the A133 is the perfect choice for podcasting, professional audio production, studios, and live stage performances.
Housed in a precision-machined aluminum body, the 33 mm fixed-charge capsule features a gold-sputtered diaphragm for wide, natural frequency response. With its well-behaved cardioid polar pattern, the A133 faithfully captures the detail of the performance while rejecting room noises and other unwanted, off-axis sounds.
A double woven steel mesh grille and ultra-thin acoustic foam offer exceptional pop resistance for podcasting and vocals. Behind the grille, the open-air design of the capsule mounting system allows the A133 to deliver transparent, uncolored sound.
Proprietary impedance control between the capsule and circuitry ensures consistent and reliable performance across a wide range of environments.
A unique and highly effective internal shock mount isolates the capsule from mechanical vibrations and touch noise, eliminating the need for a bulky external shock mount.
The switchable 10 dB pad and bass roll-off ensures you're ready for any recording or live performance situation.
Offering studio performance in a road-worthy package, the A133 also comes with a protective zippered carrying case.
Designed, machined, assembled, and tested in the USA.
Audix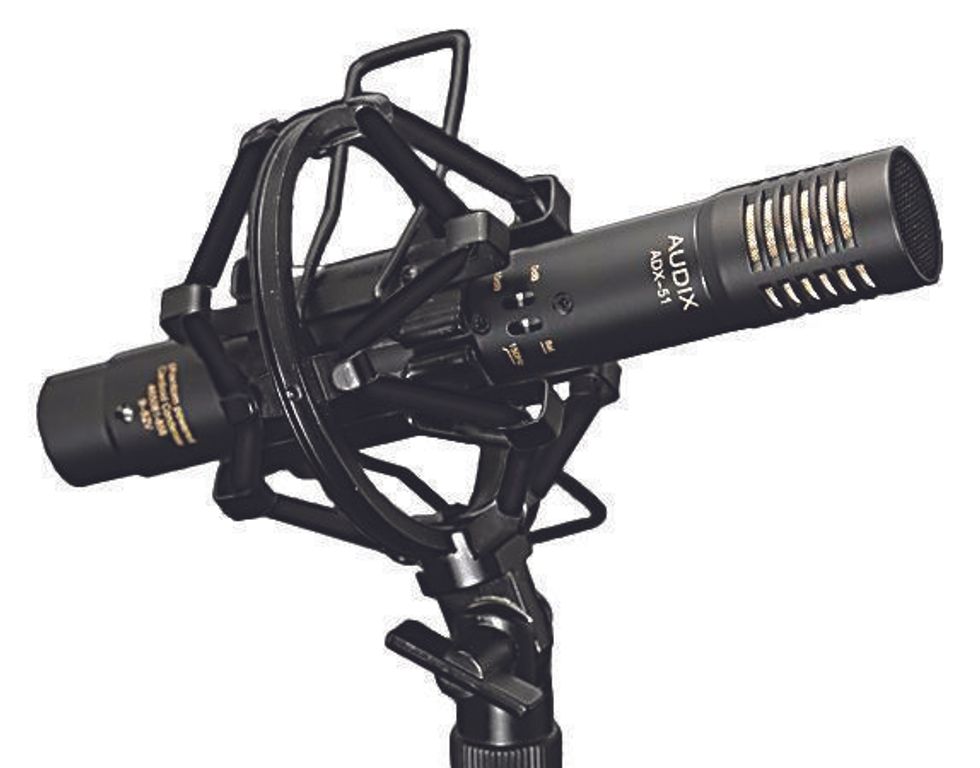 The ADX51 is a professional pre-polarized condenser microphone used for stage, studio, and broadcast applications. The ADX51 is known for its clear, accurate response and flexibility to handle close or distance miking for a wide variety of acoustic instruments.
Characterized with a uniformly controlled cardioid polar pattern, the ADX51 condenser microphone is designed to capture the acoustics of the instrument being miked while at the same time isolating it from the rest of the instruments on stage. With a wide frequency range of 40 Hz – 18 kHz, the ADX51 features a 14 mm gold vapor diaphragm and a -10 dB pad and bass roll-off filter at 150 Hz.
The ADX51 cardioid studio condenser microphone is very easy to position, durable, and manufactured to high standards and tight tolerances. The ADX51 has a precision machined brass body, durable black E-coat finish, steel mesh grill, and gold plated XLR connector.
Designed, assembled, and tested by Audix in the USA
Audix
From Your Site Articles
Related Articles Around the Web