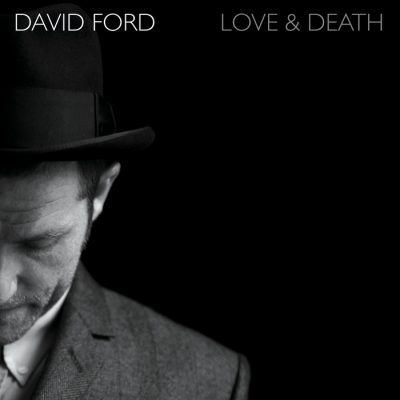 A second release of the year from David Ford, and – there's no getting around it – it's a jazz album. And oh my lord, it's a good one.
Teaming up with saxophonist Ben Castle, pianist Mark Edwards, drummer Darren Beckett, bassist Arnold Somogyi and vocalist Beth Rowley, Ford recorded the seven songs in a single day and if the guy from Easyworld conjuring images of smoky late-night lounge bars seems an unlikely thought, please go with it – you will be richly rewarded.
The six-and-a-half minute 'Prison Tattoo' has a Tom Waits feel about it, an understated piano accompaniment and subtle sax backing Ford's acidic lyrical observations. "The invasion happened quietly, no boots on the beach at Normandy… you just came home and found the Fuhrer in your dressing gown," he sings, continuing the scornful political commentary already explored on 'It's Alright'.
That approach later resurfaces, though in a very different musical voice, on 'Raise' – an angry denunciation, in part, of the adversarial braying of the British political system which itself spirals into a fevered rant, the contradiction called out in real time by Ford.
It is in the laments to lost love, though, where a lyrically exquisite album is at its best – starting with elegiac opener 'When We Were Young', released as a single with a poignant video starring Roy Walker (yes, the Roy Walker).
'Pretty Things' thoroughly lives up to its title – and runs for almost five and a half welcome minutes, ironically as Ford croons "Pretty things were never meant to last." It is paired in the middle of the album with 'Spare Me The Details', Ford choosing obliviousness over a partner's infidelity with the delicious line "Darling, spare me the details, because that's where the Devil resides".
The haunting closer 'I've Been In Love Before' wraps things up in suitably beautiful, bleak fashion, even throwing in a lyrical callback to 'When We Were Young'. Ford has described this as his own favourite among his albums and it is difficult to argue.