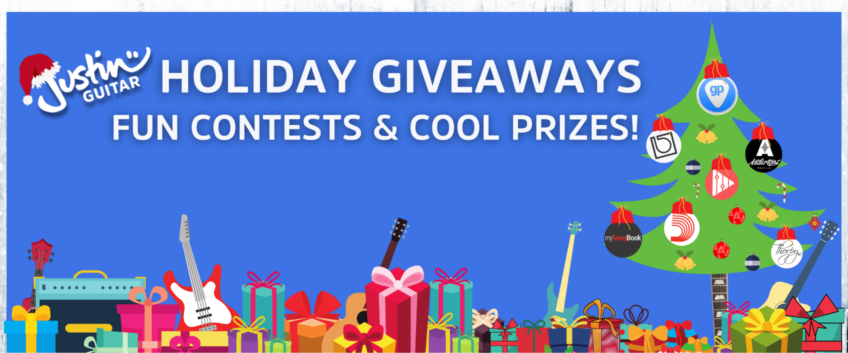 Enter now to get a chance to win many cool prizes like Guitar Pro licences, Play Guitar Hits free codes, one-year subscription to mySongbook.com and many more! Download the scores of the top 5 Christmas songs for the Justin Guitar video contest.
The holiday season is approaching, and more than ever we need to have fun and share our passion for the guitar and music in general.
That's why we teamed up with the amazing Justin Sandercoe to give you the chance to win Guitar Pro licences, free codes to the Play Guitar Hits application and subscriptions to mySongBook.com and more…
Take a look below and see how to enter the Justin Guitar challenge and the giveaway.
Below you'll find the free tablatures of the top 5 Christmas songs in PDF or Guitar Pro 7.5.
Each title is in 2 versions: an accompaniment version with chords and lyrics and a fingerpicking version for solo guitar.
Download the free Guitar Pro 7.5 demo here.
The scores
Click on the Guitar Pro icon to download all the Guitar Pro 7 and PDF files.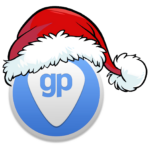 "Christmas_songs_GuitarPro_PDF.zip"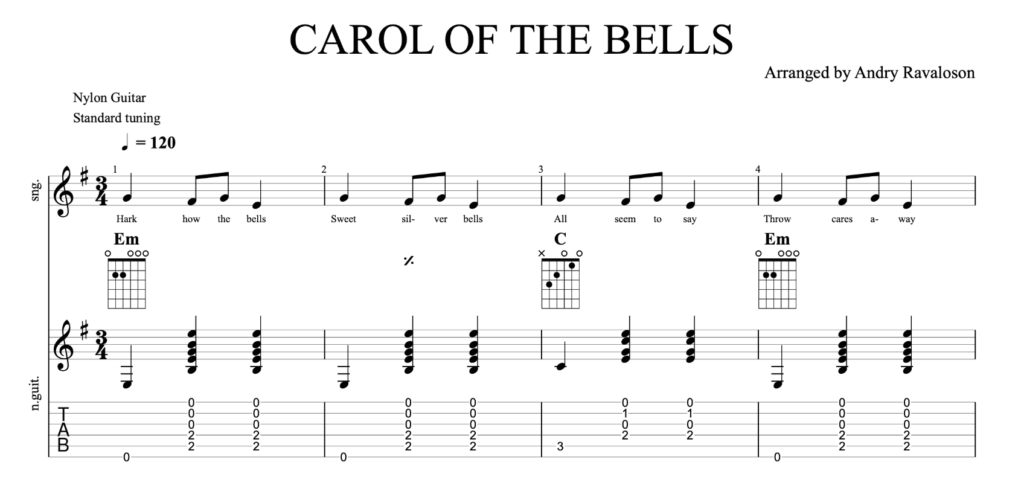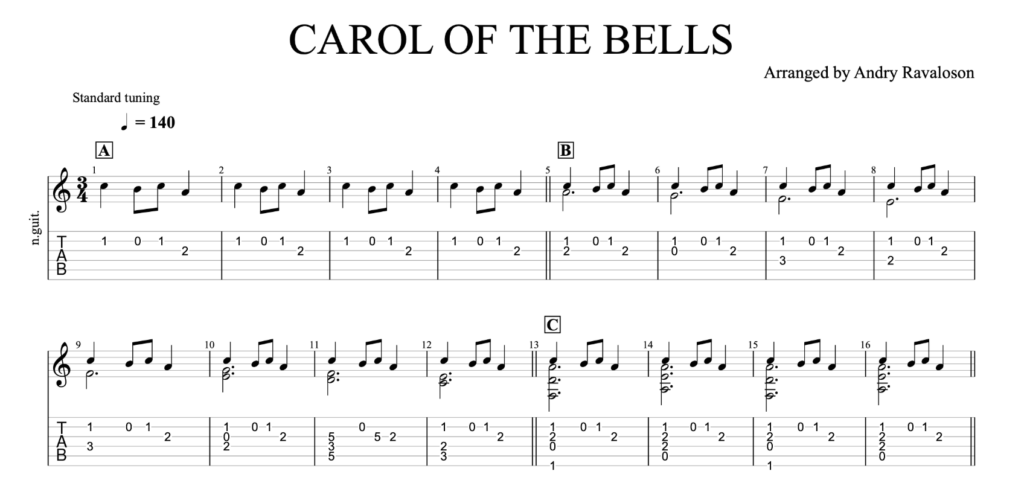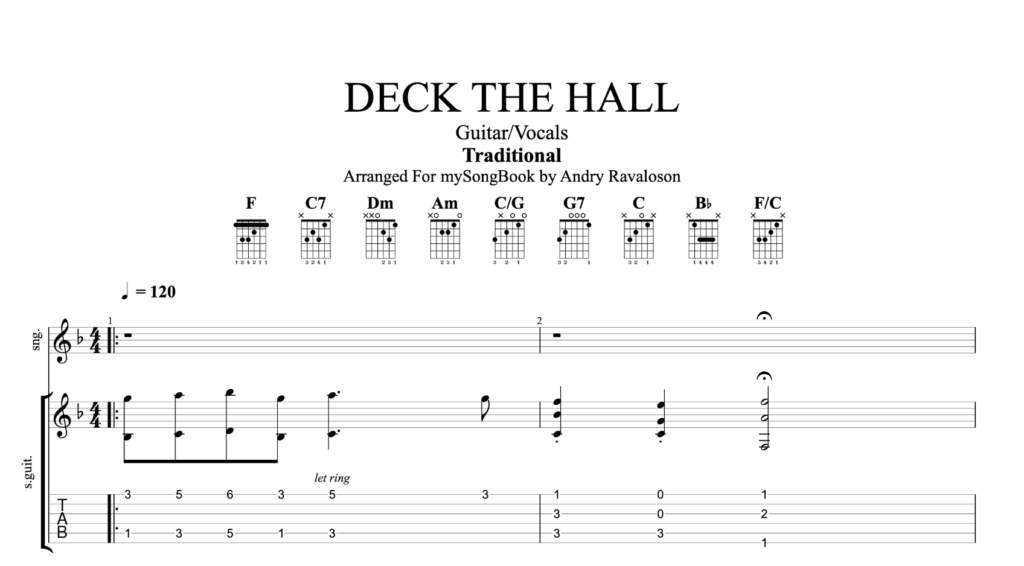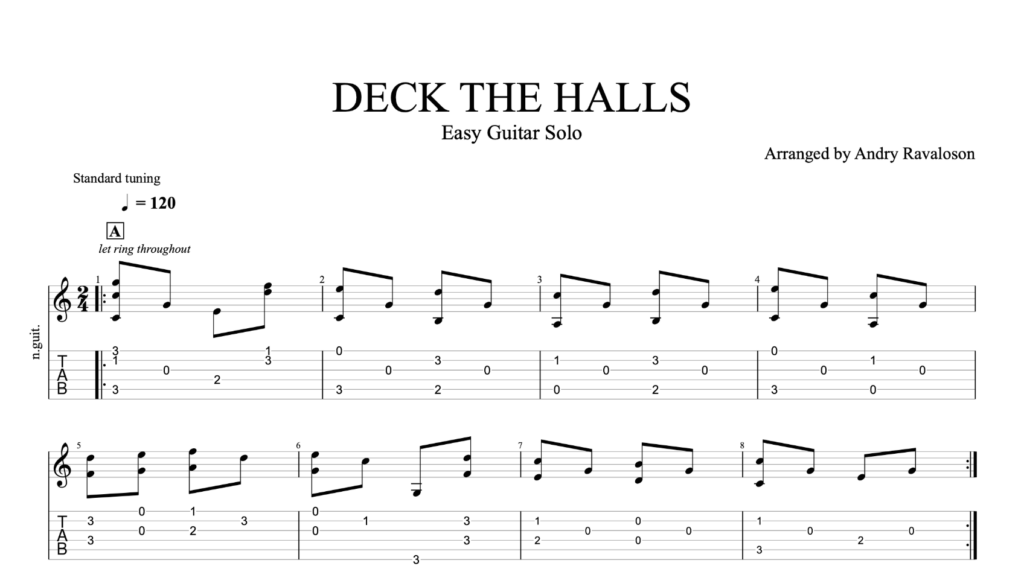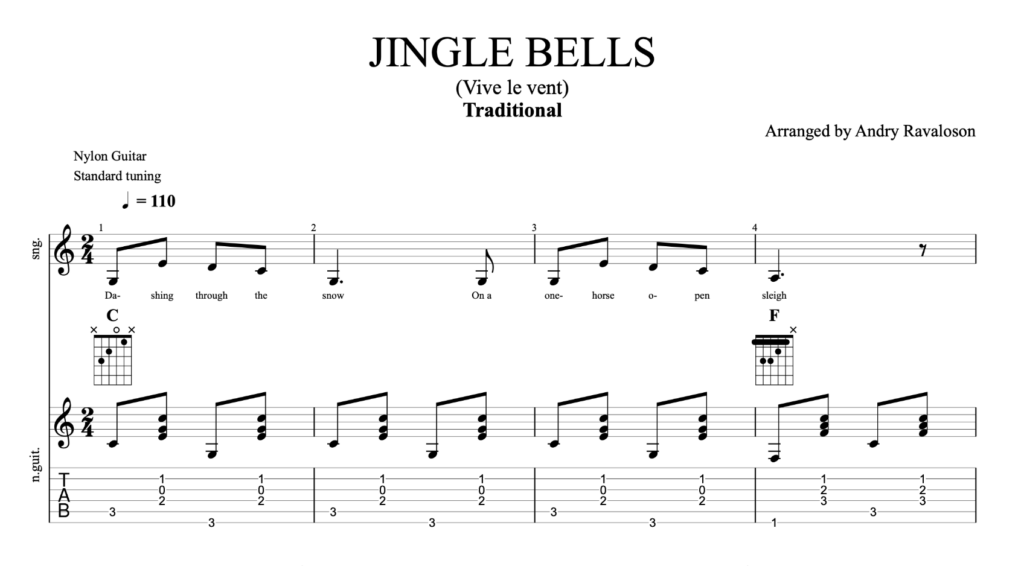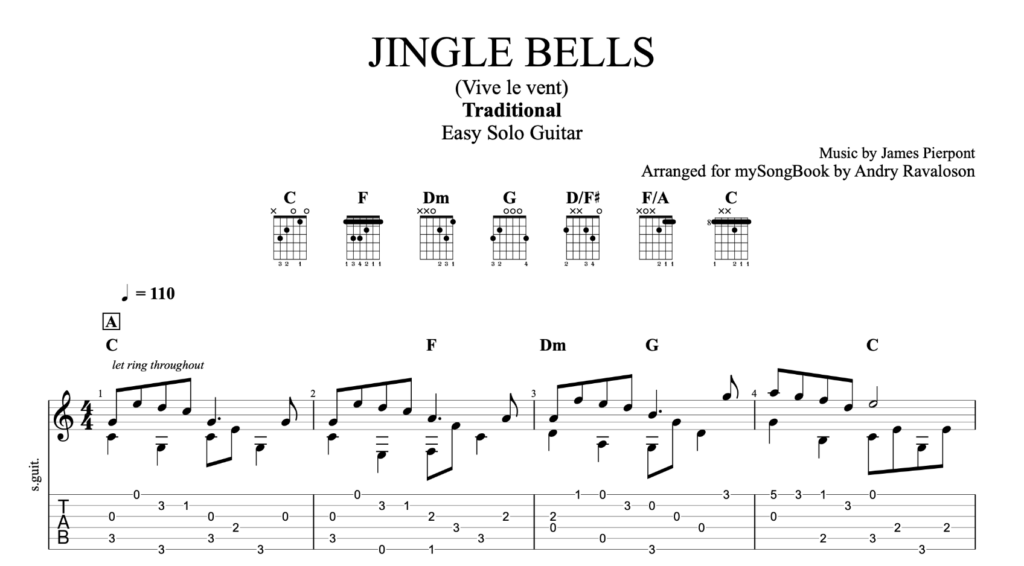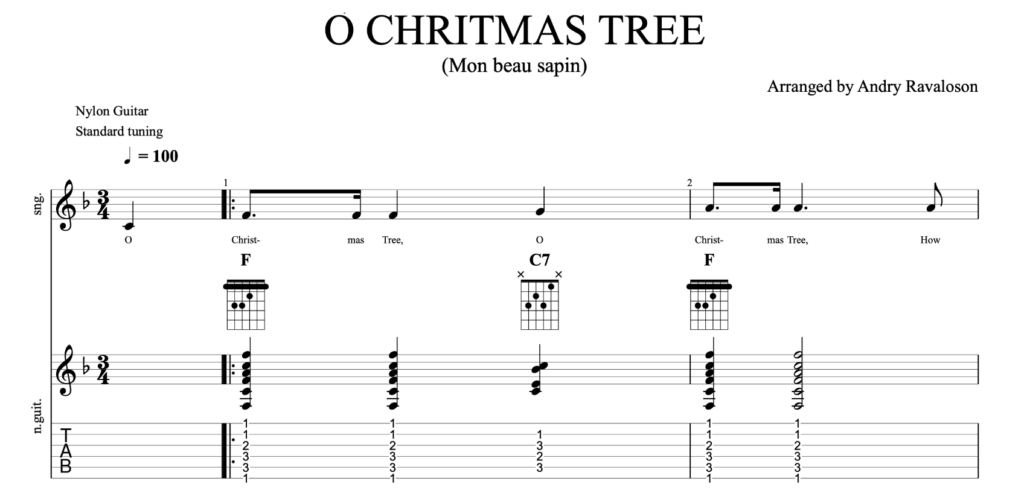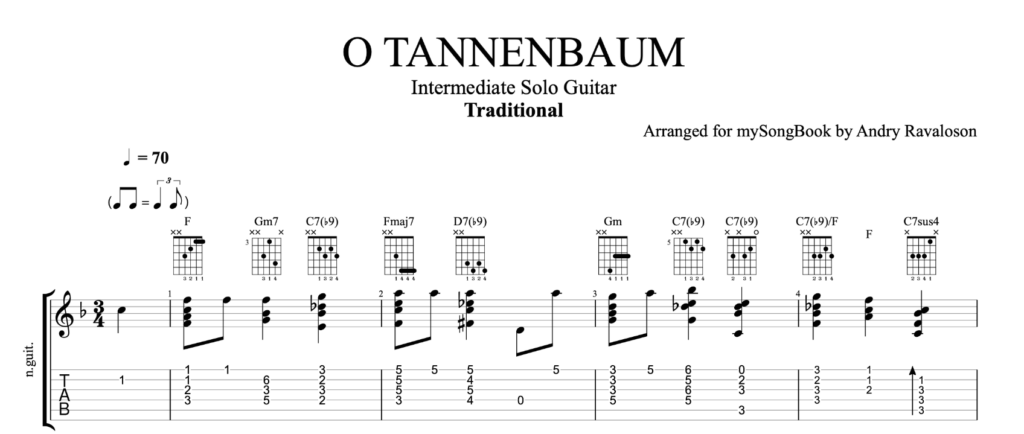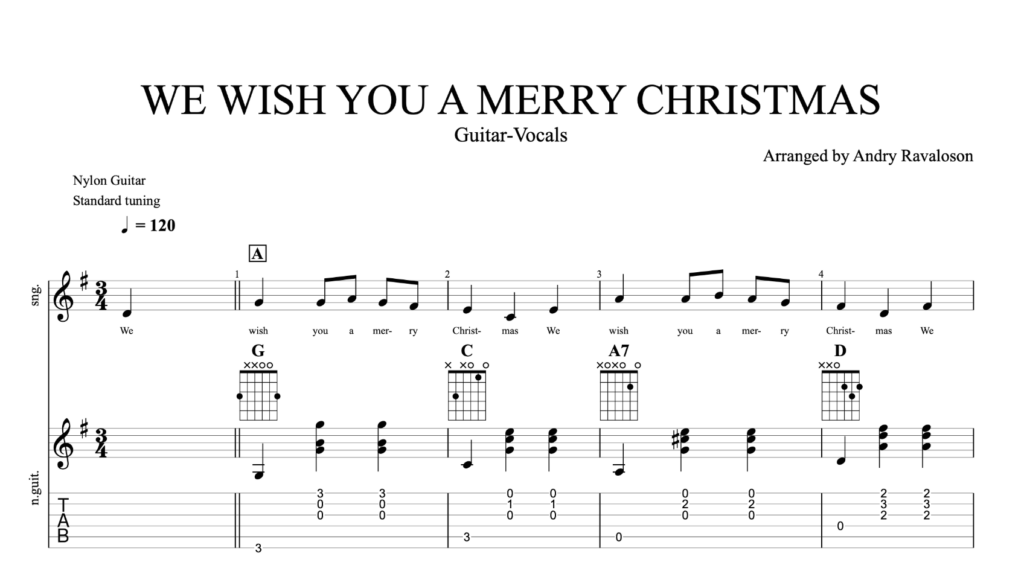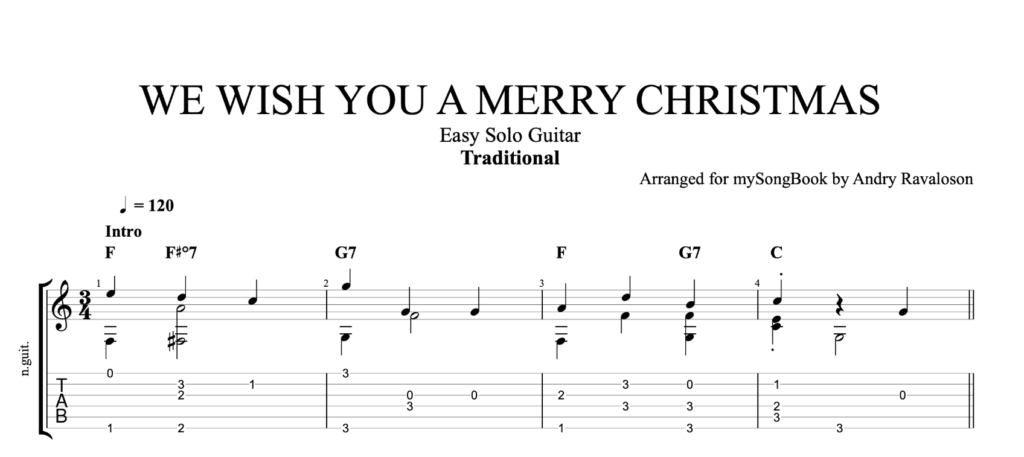 How to enter the giveaways and the video contest

Between November 25th and January, 13th there are 7 ways to participate in the contests and giveaways, check out the rules here.
Check out the prizes on Justin Guitar website.
Justin Sandercoe